Whether you have a little one or not, we all have friends or family members with babies.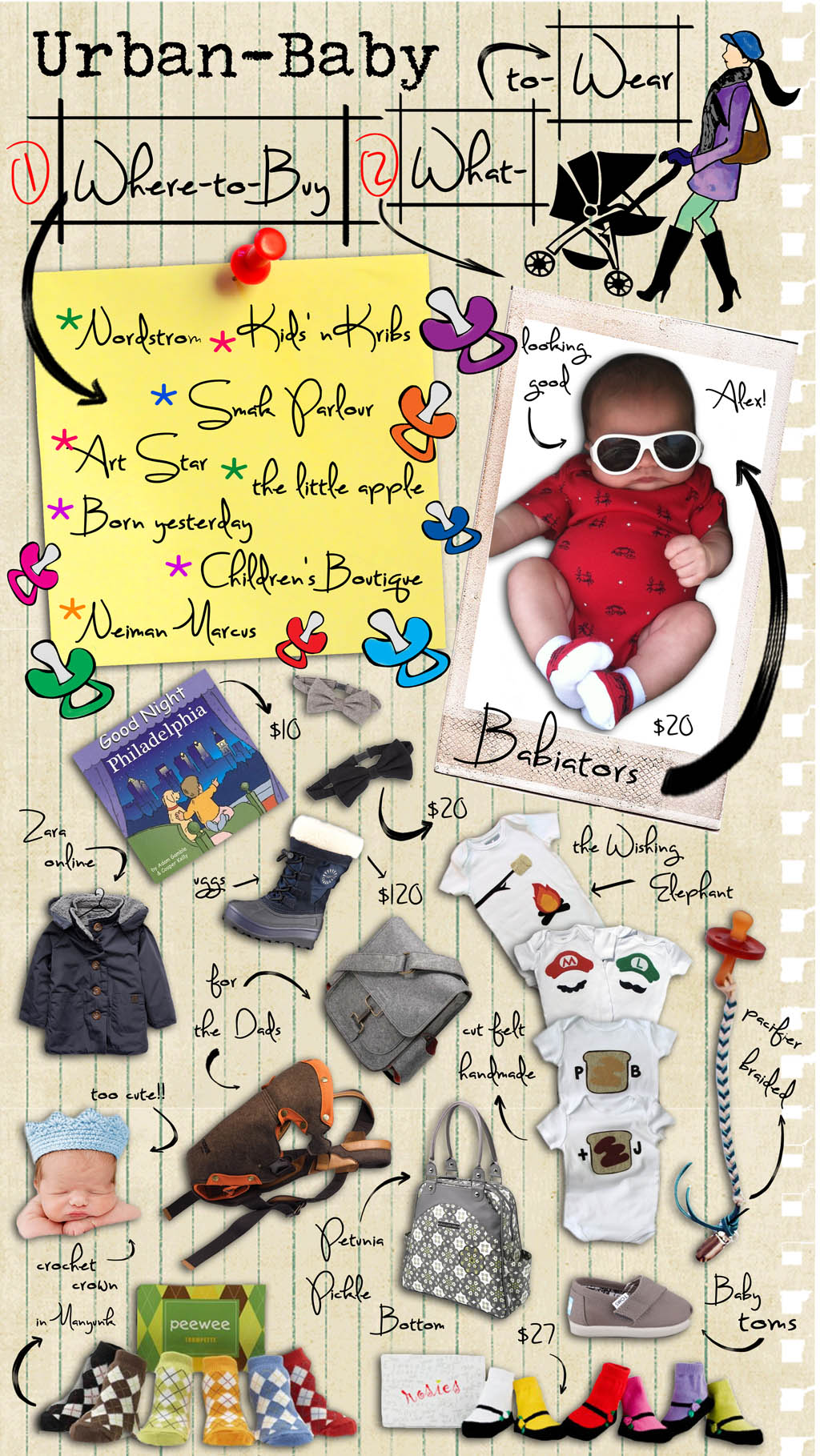 These adorable and stylish kiddie picks will have you dressing your child up - or at least spending your loot on a someone else's baby. With the help of a stylish momma-friend of mine, I've gathered a list of local hotspots and popular online retailers to get the kid in your life look urban adorable!
Stop into Children's Boutique, Born Yesterday, Karl's and Lolli Lolli in Center City and for quality and classy merchandise. H&M carries affordable kid's clothing at its Walnut Street location, while The Children's Place and babyGap are must-visits. The Little Apple in Manyunk has Philly-inspired gifts, including fun onesies and popular kid books. Old City's Smak Parlour has tongue-in-cheek items in the back, or you can pick up designer clothes at Scarlet Fiorella in Old City. If you lean on the more eclectic side, stop by Art Star in Northern Liberties for your artsy baby's room decor.