Whether you have a little one or not, we all have friends or family members with babies.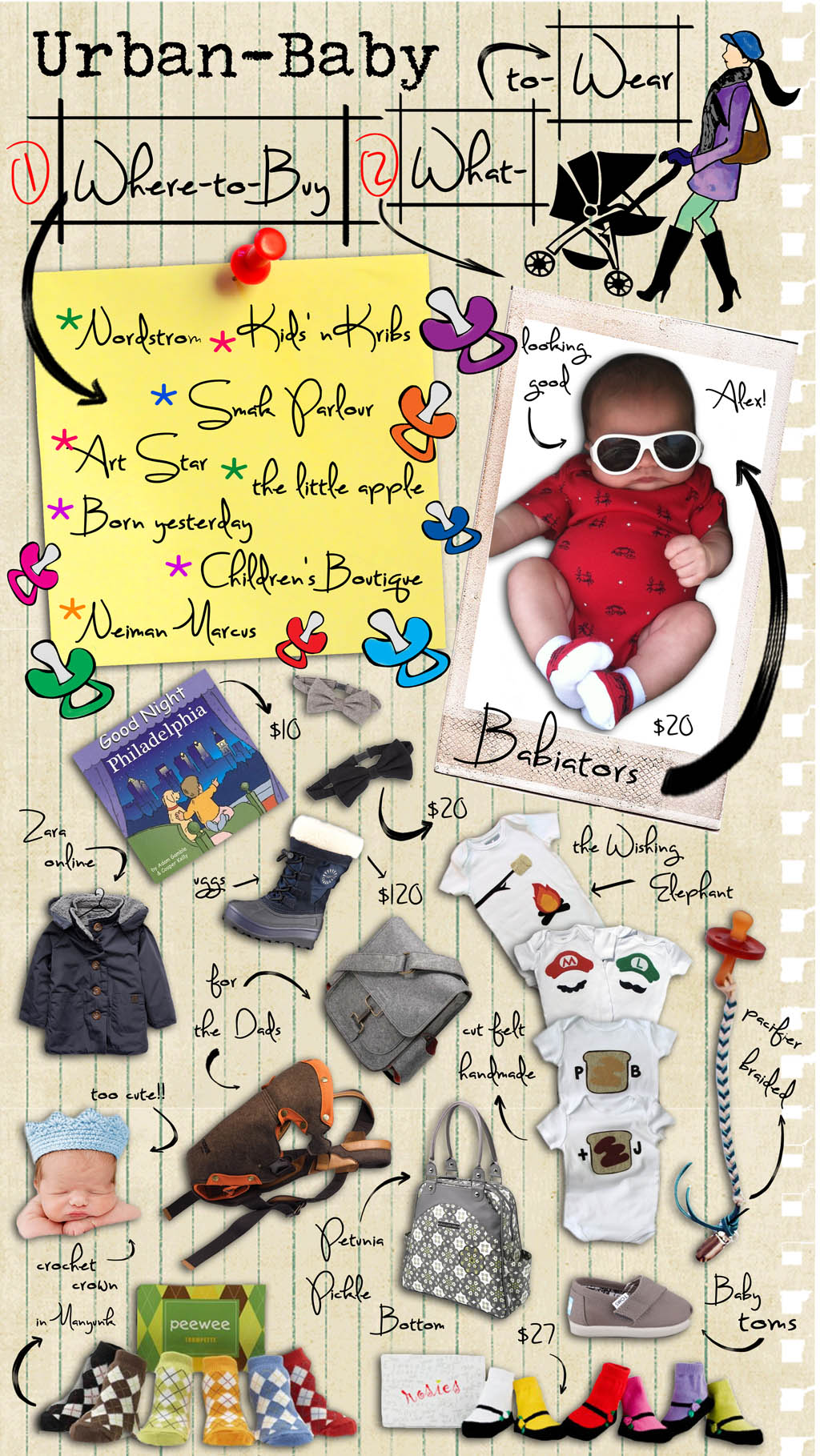 These adorable and stylish kiddie picks will have you dressing your child up - or at least spending your loot on a someone else's baby. With the help of a stylish momma-friend of mine, I've gathered a list of local hotspots and popular online retailers to get the kid in your life look urban adorable!
Stop into Children's Boutique, Born Yesterday, Karl's and Lolli Lolli in Center City and for quality and classy merchandise. H&M carries affordable kid's clothing at its Walnut Street location, while The Children's Place and babyGap are must-visits. The Little Apple in Manyunk has Philly-inspired gifts, including fun onesies and popular kid books. Old City's Smak Parlour has tongue-in-cheek items in the back, or you can pick up designer clothes at Scarlet Fiorella in Old City. If you lean on the more eclectic side, stop by Art Star in Northern Liberties for your artsy baby's room decor.
Outside of the city limits? Check out Nurture in Ardmore, Kids'N Kribs in Wayne and Odoodle's in the heart of Chestnut Hill. Be sure to stop by Kid's Pottery Barn in King of Prussia for the latest trends in your child's room decor. I recommend Nordstrom and Neiman Marcus for designer brands, a few of which I have mentioned below.
These popular buys can be picked-up in local shops, major retailers and online stores:
Babiators $20 (more colors available) and also sold at Nordstrom
Boys Bow tie $20
Campfire Onesie $25
Ugg Boy Snow Boots $120
Baby Toms $29
Misted Marseille bag by Petunia Pickle Bottom $137
Men's Baby Messenger Bag, Scout by PPB $160
Men's Baby Carrier by Scout $199
Pee Wee Plaid Box of Baby Socks $27
Baby Prince Crown and Diaper Cover $25
Zara Hooded Coat $26
---
Caitlin Sweeney runs personal style blog Cobblestones and Stilettos.