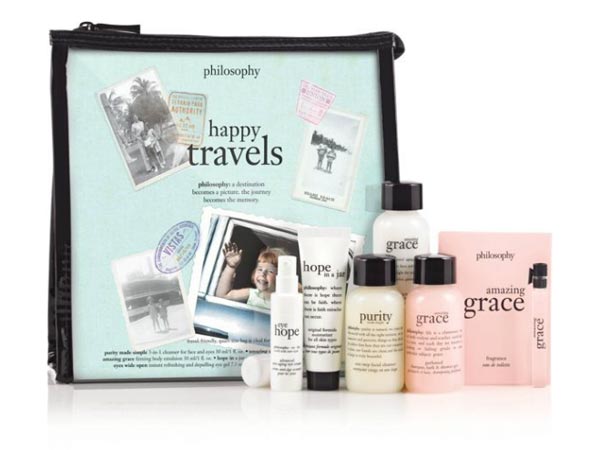 Packing for a summer getaway is light and easy when it comes to fashion selections. Maxi dresses… check. Flip flops… check. Bathing suits… check! The real dilemma in packing is the complex relationship between our favorite beauty products and strict TSA-guidelines.
Per TSA regulations (see below), we must oblige by their 3-1-1 guidelines in order to carry on beauty products of our liking: Individual 3.4 ounce (100ml) containers of liquids, gels, and aerosols assuming that; All toiletries must be placed in 1 clear quart-size, zip-top bag 1 per passenger.
Abiding by these guidelines helps us avoid the awkward scenario of having to plead with a TSA agent to avoid confiscating our favorite La Mer Moisturizer and so forth. Here are a few tricks to help you pack your favorites, without leaving must-have products behind!
Tip #1: Reduce Liquids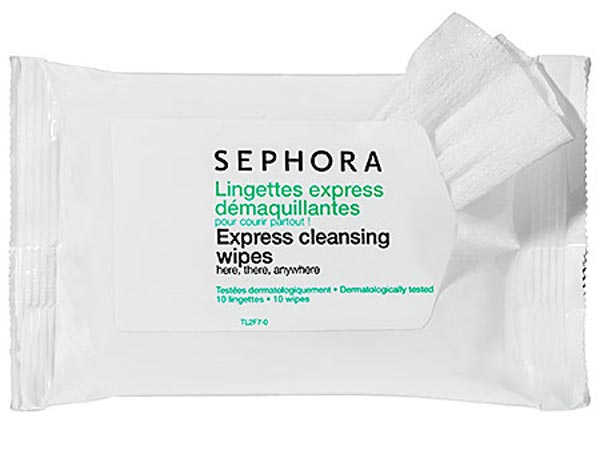 The TSA restricted the amount of liquids, gels, and aerosols we're allowed to carry-on, but does not regulate how many individual toiletries we can pack. A great way free up space is to replace your liquid products with solids, thus providing you more room in your 3-1-1 bag for your absolute necessities.
Lush Cosmetics makes it easy by offering everything from shampoos and conditioners to moisturizers and even toothpaste tablets all in solid toiletries. Additionally, Sephora and Ulta have sections of their stores and even websites dedicated to travel including solid products. Here are some of my favorites and they're all under $10:
Lush Trichomania Shampoo, $9.95
Josie Maran Nail Polish Remover Wipes, $9.00
Lush Shimmy Shimmy Body Lotion, $7.45
Sephora Cleansing Wipes To Go, $4.00
Now that these liquids are not taking up prime real estate in your quart-sized clear bag you now have extra room for sunscreen, hair spray and specialty products such as serums.
Tip #2: Save Your Samples!
How many times have you purchased products at the cosmetic counter at a department store and received samples as you were checking out? Or for you online shoppers, how excited are you when your Ulta package is delivered just to receive your samples? You may even have a collection of these stashed away in your bathroom drawer. If so, traveling is a great time to put them to use!
Also, if you happen to be getting low on any of your full-sized products, a good time to replenish is prior to a trip. Don't be afraid to casually tell your sales associate that you're traveling and my guess is that he/she will gladly stash a few samples in your bag. Sample products are your new favorite travel companion!
Tip #3: Ready-Made Kits
It's inevitable that the days leading up to your vacation are jam-packed forcing you to be efficient in every task that needs completing prior to your departure; which includes packing. For all of you who fall into this category "TSA-Approved Kits" may be the best way to go. These ready-made kits provide the ultimate solution for all beauty essentials while traveling.
Suggestions:
Bliss Sinkside Six-Pack, $28.00
Philosophy Happy Travels Set, $32.00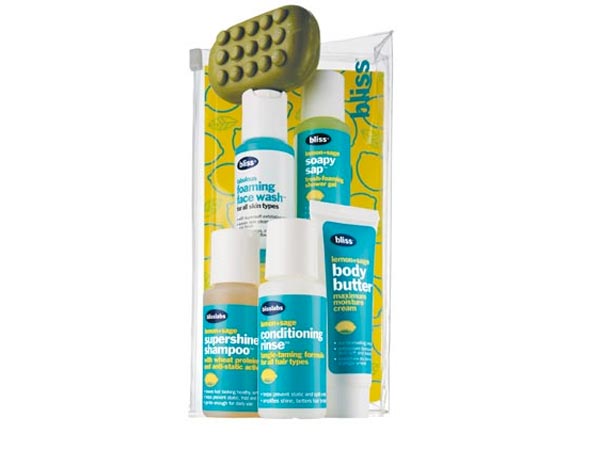 Now that you're TSA-approved, you will fly through security feeling fabulous with your entire beauty regime stowed in your carry-on. Get ready to enjoy your vacation because you are now free to move about the cabin!