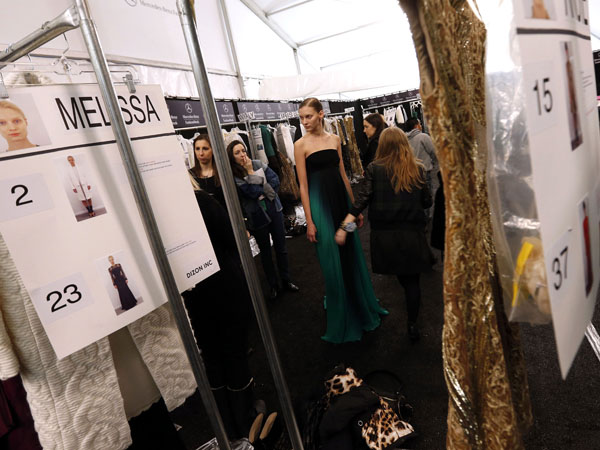 Sunbeams bounce off fashion insider's floral tights and, metallic dresses and shiny clutches as they walk through the tents at Lincoln Center. It's quiet. But then again, it is Sunday morning. We are waiting for the Tracy Reese show to start.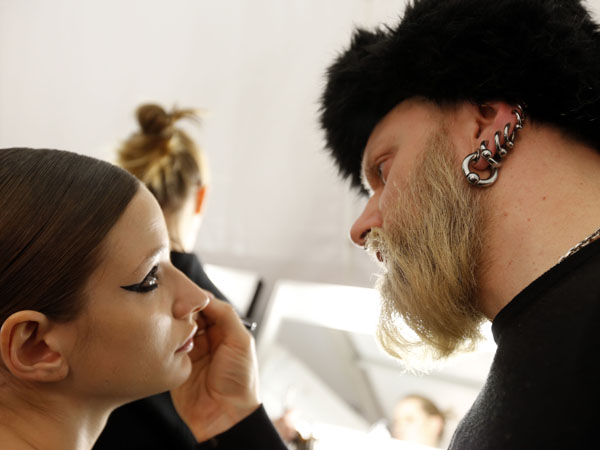 As soon as I walked in Sunday morning, I bumped into Philadelphia Daily News photographer, Big Rube. I scurried over to a seat near a window. Photographers are going through photos. I'm across from the Samsung Galaxy Suite (I forgot to RSVP to that one.) Repeats of the last three days shows are flashing on a screen in front of me. Surprisingly, I'm mildly comfortable, but then again, I just got here.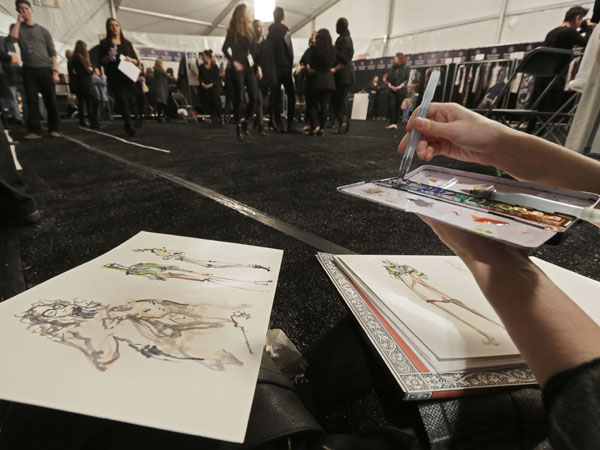 The Fall 2013 collections continue to be rooted in layers. Designers are thinking tribal and seasonless. Long silhouettes with surprising tuxedo details: Charlotte Ronson had some cute mint green skinny floral pants with a tuxedo stripe up the side. BCBG Max Azria kept the Bohemian tuxedo look going as well. The Max Azria Herve Leger line introduced a new sophistication to the banded dress. The long sleeves and allusion details were amazing. I hope reality TV divas don't find a way to ruin this look.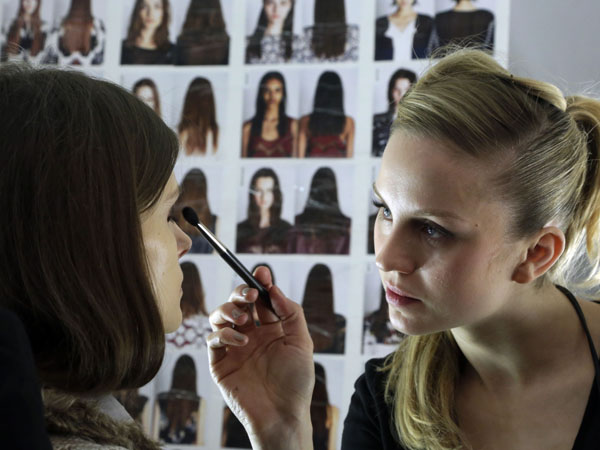 Monique Lhuillier focused on long sleeve gowns, too, but she did all lace. I'm thinking the Academy Awards may be taking a turn for the Goth this year. We'll see.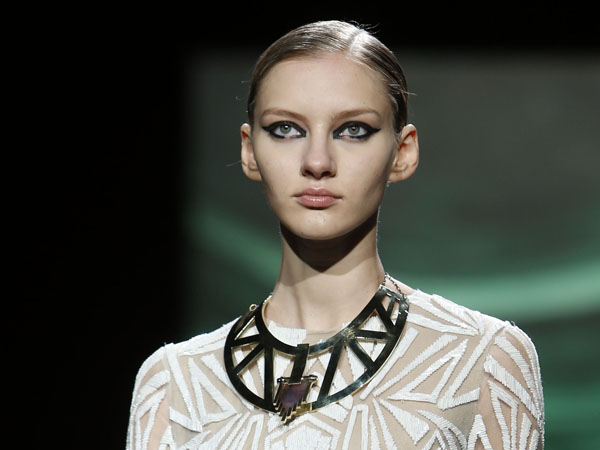 However, so fall what's making the Fall 2013 collection so sweet are the details designers are using to play with proportion - especially the socks with pumps or the shoebooties look.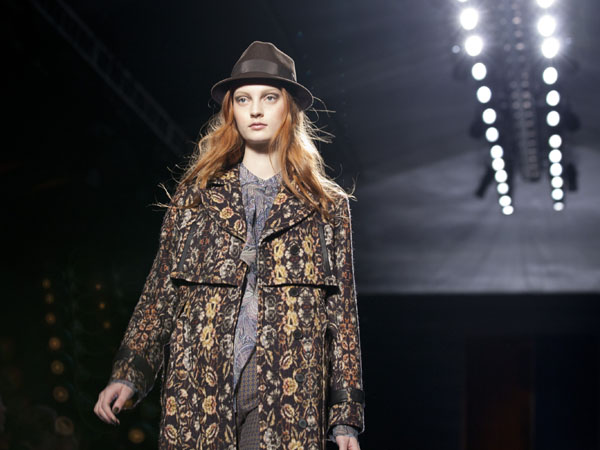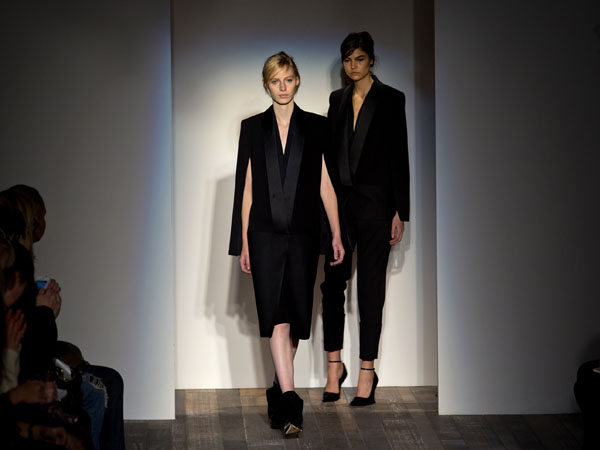 That was a top look at the Nicole Miller show, Victoria Beckham, even BCBG.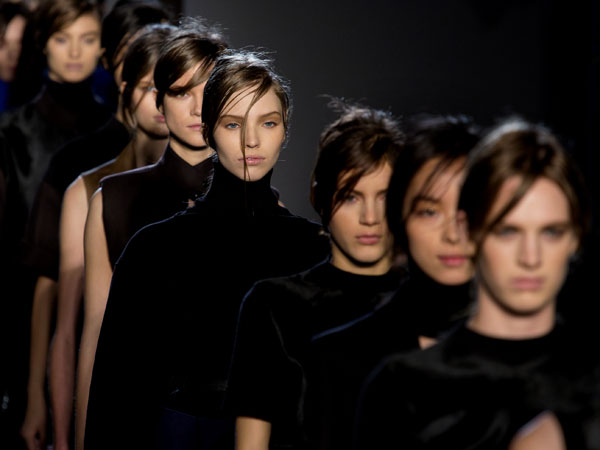 Borrowing from menswear, designers like Kenneth Cole locked in in brimmed, bowl hats.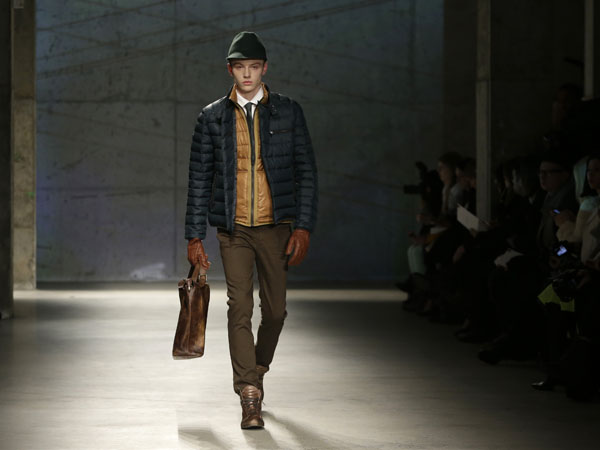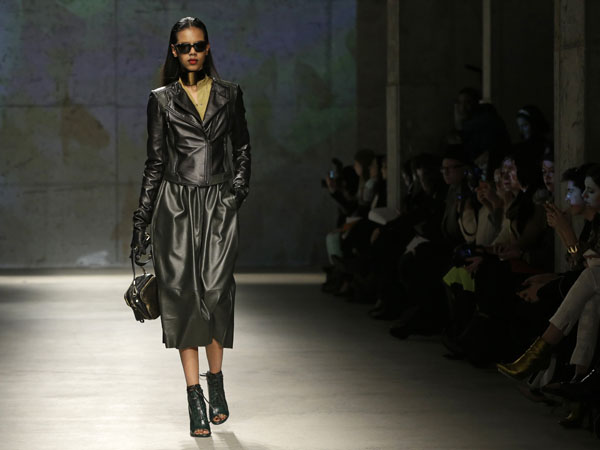 And then there were the clutches.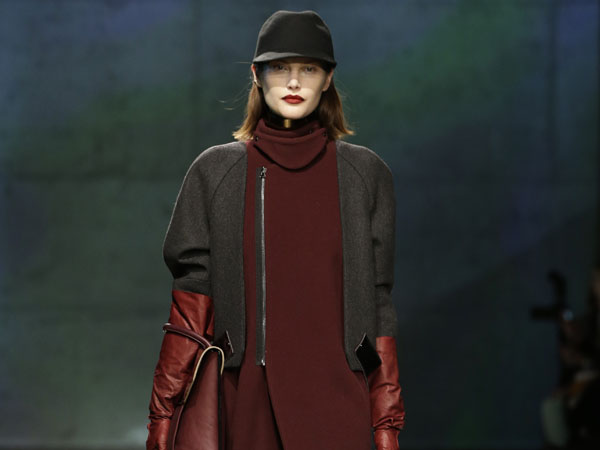 And the bags so big, that they are carried like clutches as in xxxx.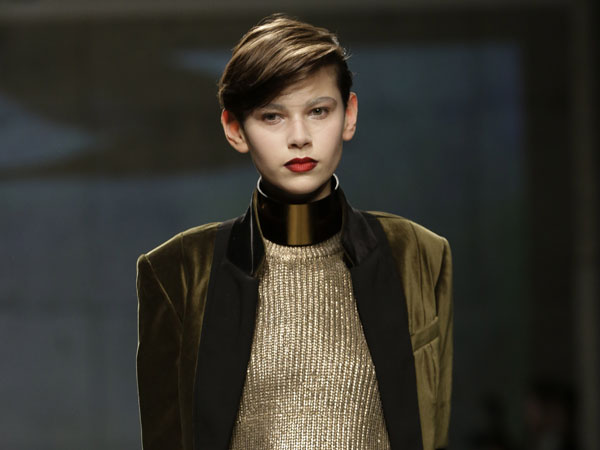 And finally the fur. Elbow-length fur gloves. Big muffs. Very cute. Not sure how practical, beause who can text with those things on, but definitely eye-catching.