It's no secret I adore Michael Kors New York Fashion week show.
But Wednesday morning's collection simply was air-kiss beautiful.
We love, love, loved the way Kors took our favorite prints like herringbone and camoflauge prints and gave them unexpected shimmer and shine. His gowns bustled with color.
See how Michael Kors took the familiar and made it fierce.
This furry, camoflauge wrap is great. Never knew it was possible to nestle in fatigues.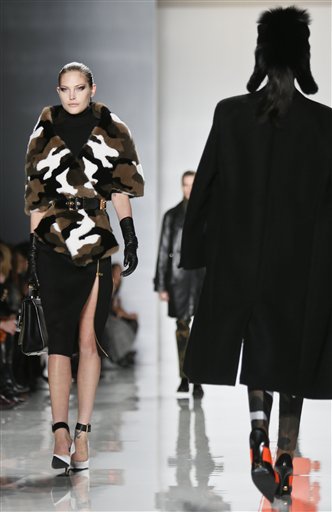 And the fit on this camoflauge pantsuit... lovely.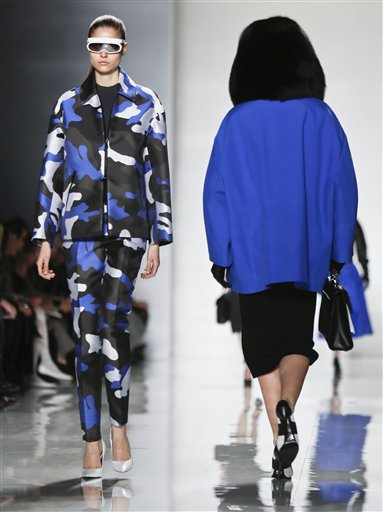 The only way to wear a belted sweater dress.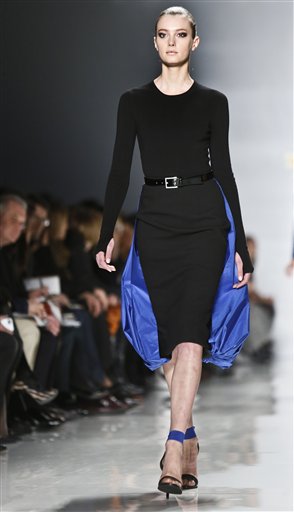 What a perfectly placed, futurustic slit. I would lose the space-age glasses, but I know, they are a part of the Michael Kors accessorie.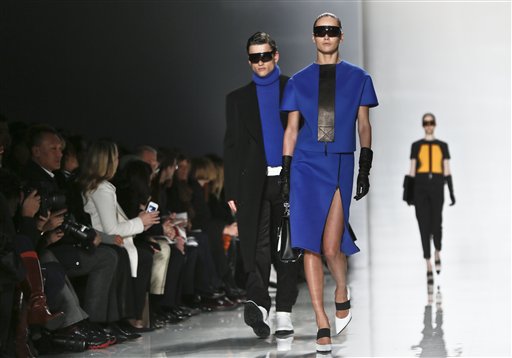 Soft herringbone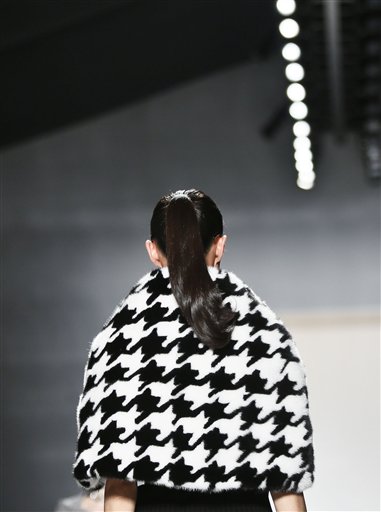 Sleek herringbone