A funeral-themed show preceded Wednesday's announcement that Marc Jacobs, one of fashion's biggest names, is stepping down from his post as creative director of Louis Vuitton.
Jacobs, who is the head of his own eponymous brand, turned Vuitton into the most profitable high fashion house that exists today, after he created a ready-to-wear line. He has been creative director of the brand for sixteen years.
Wednesday's spring/summer 2014 show at Paris Fashion Week is said to be his final show as director of LV. The 41-piece collection, which included black stockings, cabaret-themed looks - corsets included, and revealing, smoky designs, garnered a standing ovation from the normally emotionless Anna Wintour.
The AP reports, "Such rare, visible acclaim form the powerful U.S. Vogue editor - to whom he partly dedicated the show - capped Jacob's tenure at Louis Vuitton."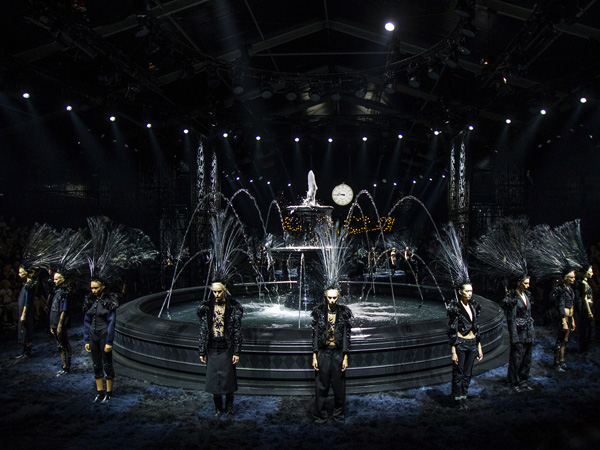 Up next for Jacobs? The designer is leaving Vuitton to prepare for the IPO of his very own Marc Jacobs empire.