We're totally on board with Lena Dunham. She's one of the most relateable human beings in Hollywood and it's thrilling to have such a great voice represent the young generation.
In honor of the debut of the third season of Girls, Dunham graces the February cover of Vogue magazine. The actress/writer looks beautiful with her messy pixie hair and a bright white and red polka dot shirt that hints at spring but totally capture's the allure of the month's holiday, Valentine's Day.
Inside the mag, Dunham dons glamorous flowy designer gowns, alongside co-star Adam Driver, while out and about in New York City. Famed photographer Annie Leibovitz is responsible for the cover and feature spread.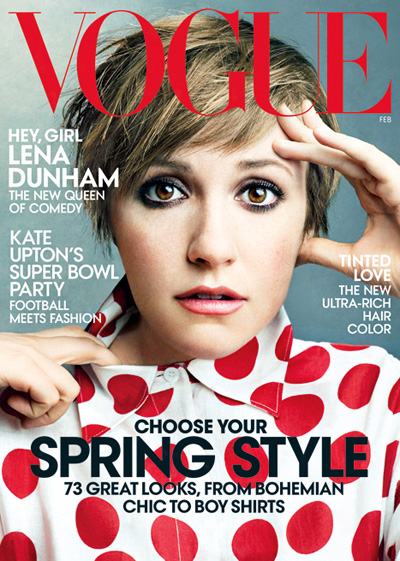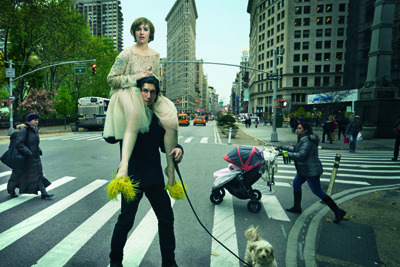 This is a nice change of pace for the actress who can't seem to escape the public's criticism over her fashion sense, method of writing, and view of sex on her show:
"There was a sense that I and many women I knew had been led astray by Hollywood and television depictions of sexuality," Dunham tells the magazine.
"Seeing somebody who looks like you having sex on television is a less-comfortable experience than seeing somebody who looks like nobody you've ever met."
[NYPost]