All right guys, they did it. After months of speculation, it actually happened.
Kanye West, 36, and Kim Kardashian, 33, cover the April issue of Vogue magazine. Kim wears a white wedding-styled dress while Kanye loosely wraps his arms around her from behind in a suit jacket – "Kim & Kanye: Their fashionable life and surreal times" boasts the cover.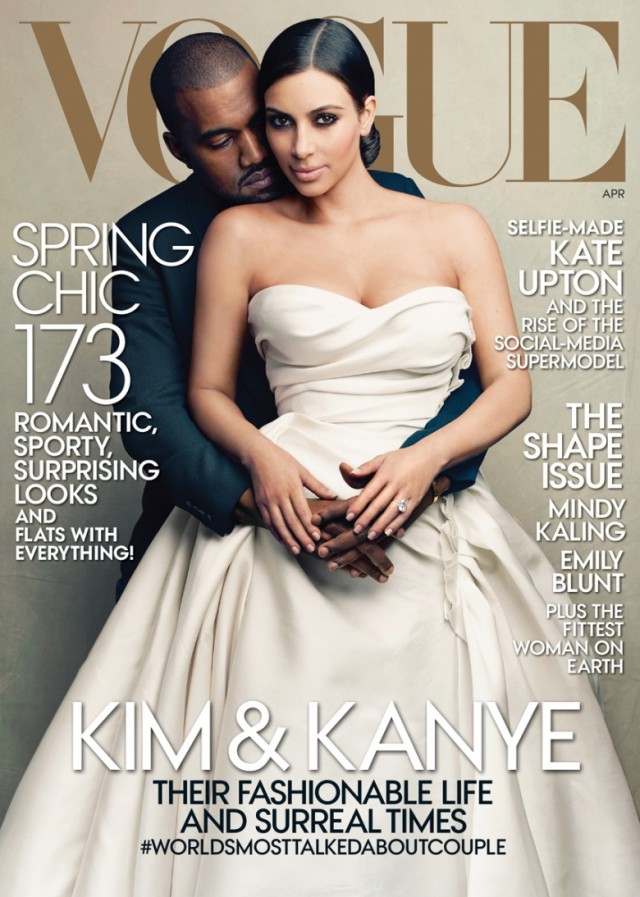 It has been reported that West was fighting to get his fiancé on the cover of the acclaim American mag for a long time. They were able to secure a feature for Italian Vogue, but that wasn't enough.