Halfway through my day, I realized that today is Aug. 8. For some readers, it's a typical Thursday. For fashion-conscious women with one eye constantly on Kate Middleton's wardrobe (the other on Diane Kruger's), it's the day of retail reckoning.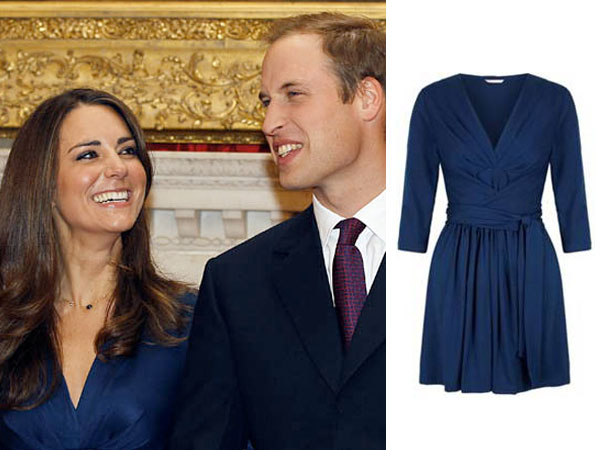 The much-anticipated Issa London collaboration line with Banana Republic launched today in stores worldwide and online. As soon as I recalled this information, I frantically dialed the number of Banana's Walnut St. location (215-751-0292) and asked the store rep how many Issa items were still remaining. She told me that the Center City store currently has a good amount of inventory still available from the line.
This however, does not mean that the cost-effective remake of the iconic, royal blue, silk, Issa wrap dress that the Duchess wore for her engagement announcement in Nov. 2010 will still be in stores by Monday. If the "Kate Middleton effect" is any indication of the Duchess of Cambridge's ability to sell clothing in a snap - think for example, the now sold-out Jenny Packham dress she wore to introduce Prince George to the world - this 40-piece collaboration line of apparel and accessories should not be around for much longer. Issa is after all, one of the new mum's favorite designers.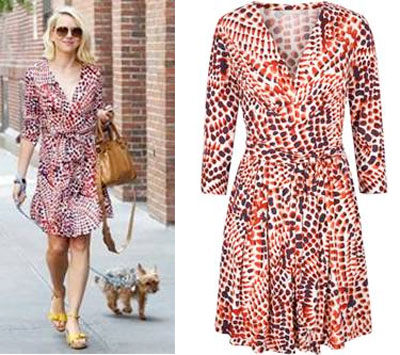 Other noteworthy items from the collaboration line include the sleeveless rendition of Middleton's red wrap dress, in addition to the colorful, spotted dress Naomi Watts wore last month in New York City (above). Additional coveted items include zebra print kimono-sleeved dresses, pebbled leather envelope clutches and a range of jewelry, too.
Apparel prices range from $69.50 to $150. Accessories range from $39.50 to $150.
Check out the look book below.