The long-awaited, much-anticipated Vogue April issue cover of Michelle Obama has landed.
Elegantly poised and seated against a wooden table in a room with lime green walls, the first lady looks regal in a blue Reed Krakoff number paired with her signature bangs. Staying true to her mantra of nurturing and growing homegrown designers, FLOTUS later appears in the issue in a Michael Kors ball gown skirt and sweater, as it was first disclosed by the Washington Post. The spread - photographed by Annie Leibovitz, written by Jonathan Van Meter, and styled by Tonne Goodman - is the collaborative work of Vogue's finest assets. The magazine has certainly created a stir the last two days with editor-in-chief Anna Wintour's promotion as artistic director of Conde Nast.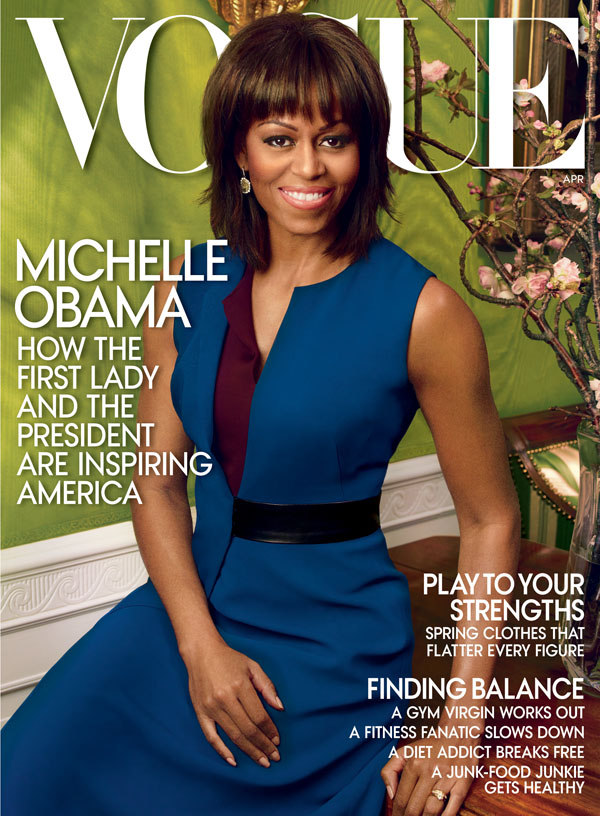 The key points covered by Van Meter during his time at the White House with America's most-powerful couple, Press Secretary Jay Carney and other staffers are as follows: "The stresses and the pressures" of the White House, family, and naturally, fashion. Here's a preview of the first couple discussing Michelle's influence on her husband's style:
"Now, in fairness," says the President, "there is one thing that's changed." The First Lady looks at him. "What's that?"
"Which is, I used to only have, like, two suits," he says.
Now you must have dozens, I say.
"Thank God," she says. "Now, let me tell you: This is the man who still boasts about, This khaki pair of pants I've had since I was 20." The president throws his head back, laughing. "And I'm like, 'You don't want to brag about that.'" Jay Carney and the young staffers from the White House press office, who are all sitting on a sofa on the other side of the room, crack up.
"Michelle's like Beyoncé in that song," says the president. "'Let me upgrade ya!' She upgraded me."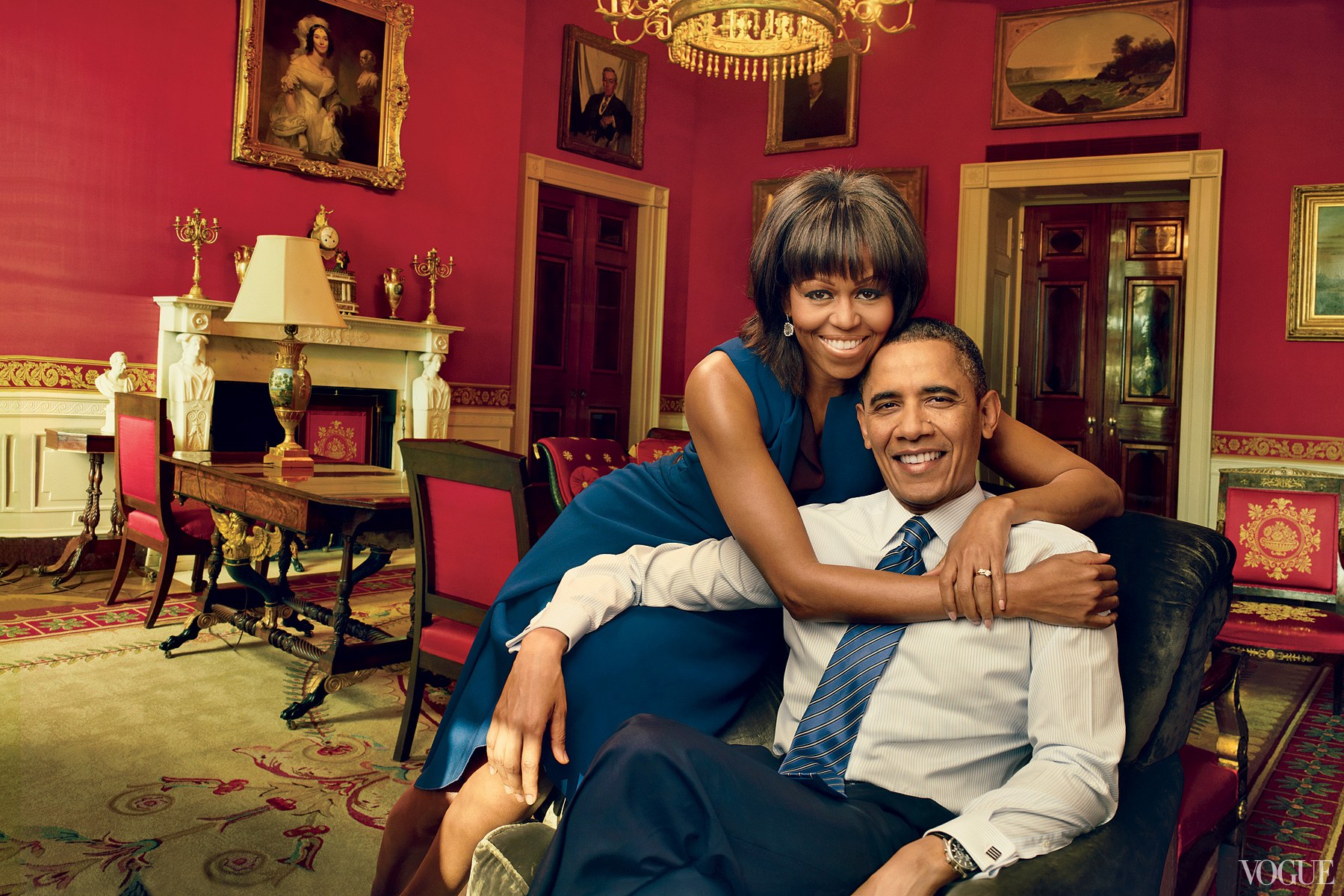 The publication hits newsstands March 26. What are your thoughts?
Read the full interview on Vogue.com.