Like this J.Mendel dress from Anna Kendrick but I worry that it swallows up her tiny frame.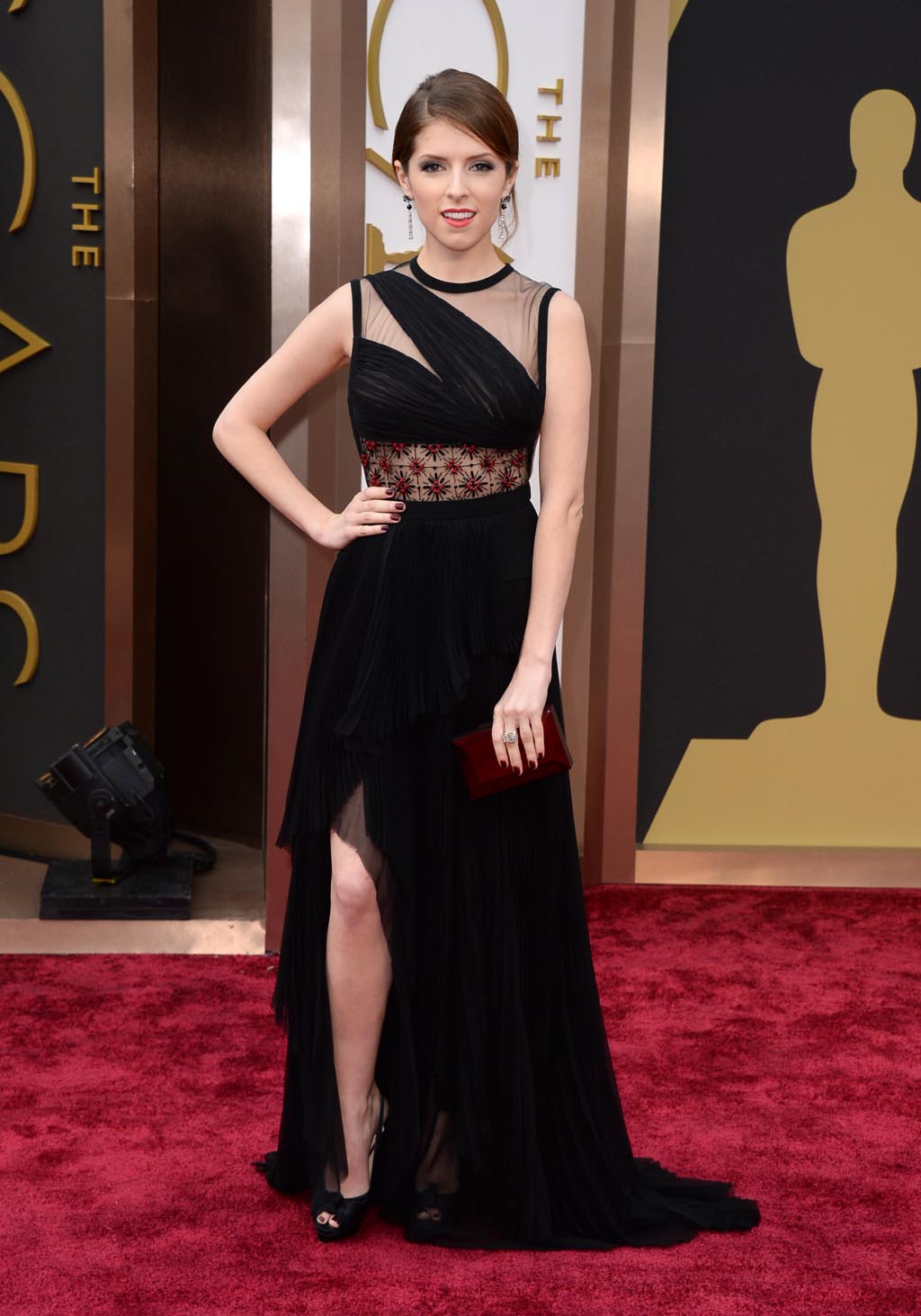 Anne Hathaway likes this cut, this time designed by Gucci, but it does nothing for her shape. The disco ball armor isn't helping matters.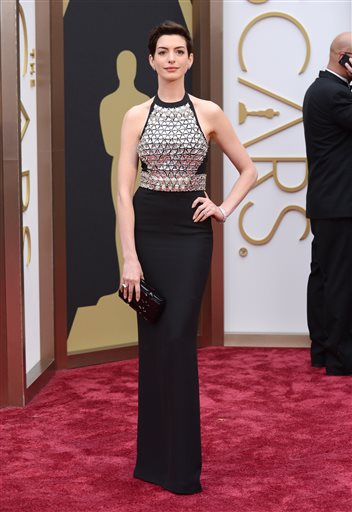 The color of Sandra Bullock's Alexander McQueen is beyond stunning, her make-up is on point and the draping is perfect for her shape. This is her gown saying, "I know you think Cate Blanchett is going to beat me, but at least I look like this."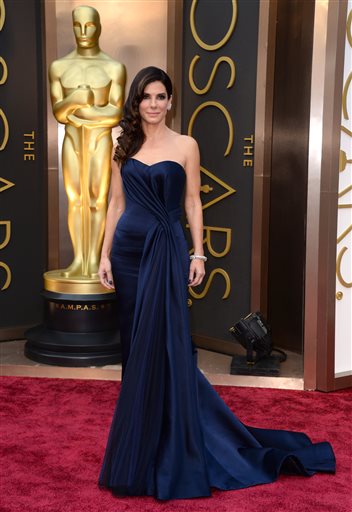 Angelina Jolie, in Ellie Saab, somehow looks dowdy, despite the netting. Blanche from "The Golden Girls" would love this dress.
Elsa Pataky, wife of "Thor" actor Chris Hemsworth, shows you how to not to do pregnant on the red carpet. Honey, go talk to Kerry Washington and Olivia Wilde, then try again for the next kid. It's Ellie Saab, btw.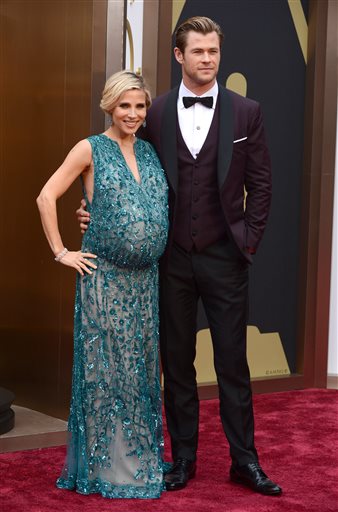 I don't know what kind of funerals Julia Roberts, in Givenchy, is going to, but can I come with? Fun fact: ABC's Tyson Beckford called her Jessica.
Charlize Theron may not be nominated for anything but girl is announcing herself as a winner. That is how you wear Dior, J. Law.The mosquito netting-clad legs could have been a disaster but that plunging neckline is perfectly unique.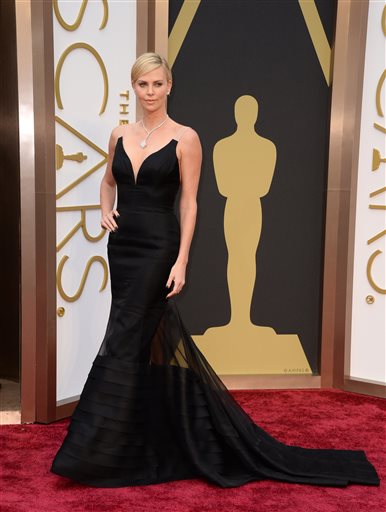 A very pregnant Kerry Washington, in Jason Wu, is wearing the fanciest bed sheet. What do you think the thread count of this dress is?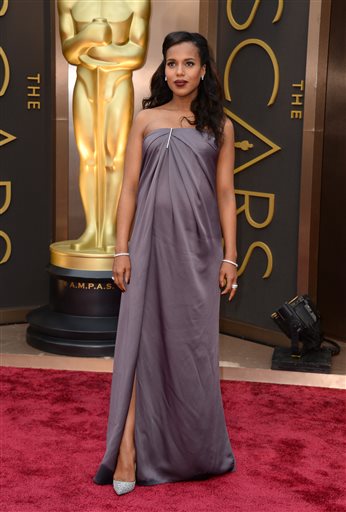 Jennifer Lawrence, wearing Dior can't wear red dresses on the red carpet after this. There's little wow factor Her hair, which I have not been a fan of, looks terrific, though.
For those playing the official Oscars Drinking Game at home, finish your beer: J. Law has already fallen. Thanks to the New York Times' Dave Itzkoff for the GIF:
Cate Blanchett in Giorgio Armani looks characteristically flawless -- as if she woke up like that. But I was expecting a bolder look for her. The dress feels like it's been done before. Those earrings are bananas though, like medieval maces as accessories. Guess we'll know how she'll retaliate if she loses the Best Actress statuette for "Blue Jasmine."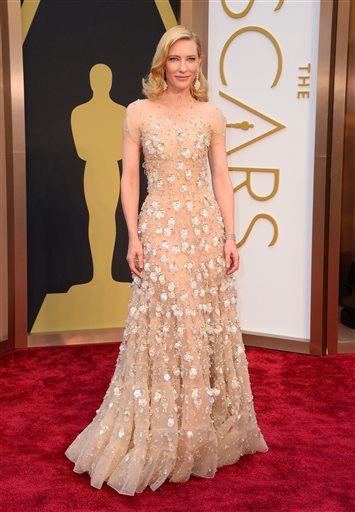 Sally Hawkins, nominated for Best Supporting Actress for "Blue Jasmine," is wearing a Valentino gown that looks like what my mom mom wore to my Bat Mitzvah.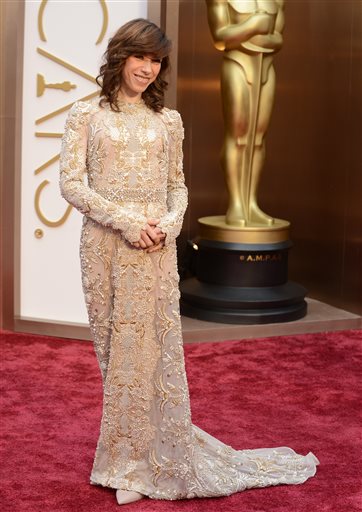 Lupita Nyong'o looks so perfectly feminine in a custom, flow-y Prada but it's her hair that I love. Killer red carpet line: E!'s Ryan Seacrest asks how she celebrated her birthday yesterday? "I went to the Independent Spirit Awards and won."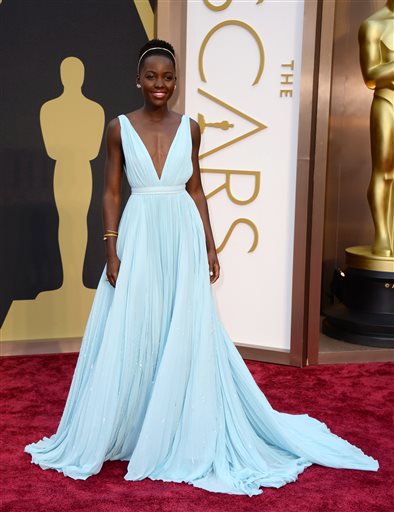 Pharrell, go home and try again. If the ladies can wear gowns like that, you can at least wear full pants. At least the Grammy's hat had music significance.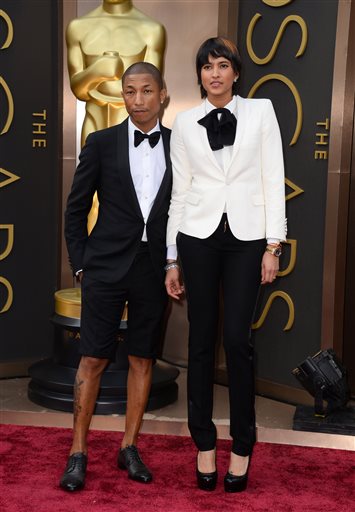 Amy Adams' Gucci gown fits her insanely well. She was Gucci-cloaked for her Oscar-nominated role in American Hustle.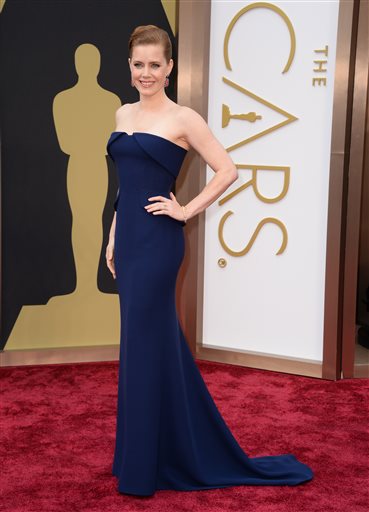 Can we all agree that Coatesville's own Johnny Weir is setting the bar for men's fashion at the Oscars? He's a little French Revolution, a little glam rock. Weir and co-Olympic commentating MVP Tara Lipinski are on the fashion beat for Access Hollywood.