Did you know that Asma Al-Assad, Syria's first lady, the wife of Bashar Al-Assad, was featured in Vogue Magazine?
In March of 2011, Vogue published an article on the British-born first lady with the headline: "A Rose in the Desert". Detailing her collection of designer clothing and describing her as "the freshest and most magnetic of first ladies", the article portrayed the Assads as a democratic, progressive family. Vogue has since removed the article from its site, but you can read excerpts here.
Here are 3 other things you should know about Asma Al-Assad:
She was born in London to a Syrian cardiologist and married Al-Assad in 2000.
She graduated King's College in London and worked at Deutsche Bank and JP Morgan. In 2005, she gave a rare interview to the New York Times where she said Al-Assad ''gave me back my humanity.''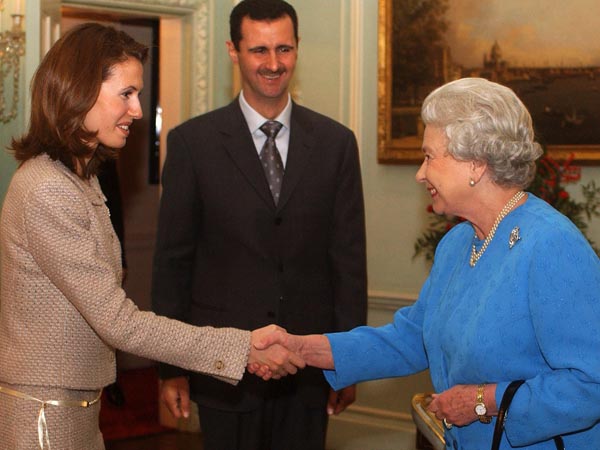 Britain's Queen Elizabeth II, right, receives Asma Al-Assad, left, wife of Syrian President Bashar Al-Assad, center, Tuesday, Dec. 17, 2002, at Buckingham Palace, London. (Ap Photo/Kirsty Wigglesworth/PA/Pool)
According to the official Instagram feed of the Syrian presidency, she feeds the hungry, and comforts the needy.
Photos of Asma Al-Assad have been popping up all over the Syrian Presidency Instagram feed. In one photo, it appears that she is wiping tears away from a young boy's face.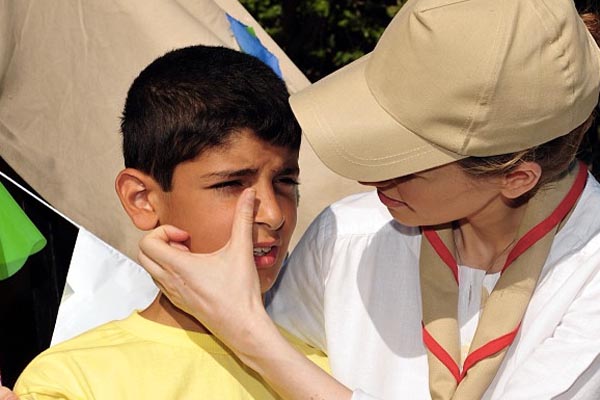 She is trying to improve her lifestyle habits.

The Huffington Post noticed that Asma is wearing a Jawbone UP, a wristband that tracks your movement and sleep patterns to give you insight on how to improve your health.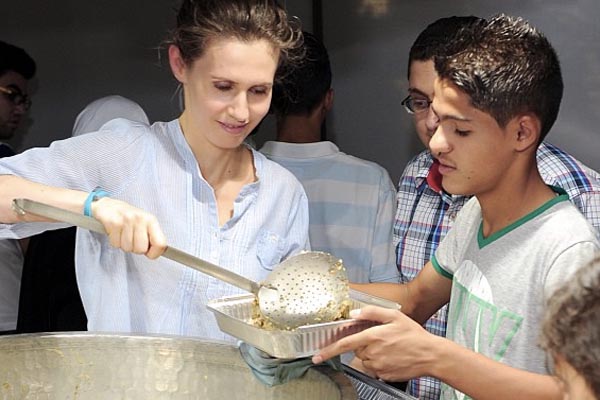 Although it's not exactly clear how she obtained the wristband, it seems that the Assads have been importing thousands of dollars worth of designer goods and technology for their personal use.