REVISIT, an accessories company dedicated to revitalizing areas of public interest through a 'caring capitalism' business model, launched their inaugural collection on Friday evening at the Four Seasons in Philadelphia.
Brown leather bags, bracelets, journals, and arrowhead necklaces sat atop waist-high white pillars inside of suite 755 in the Four Seasons. Wait staff ushered lobster crostini and Philly cheesesteak eggrolls to guests who sipped champagne as they perused the collection.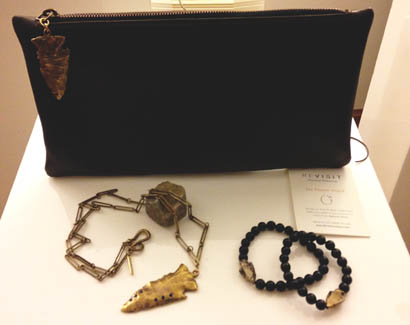 Philadelphia Eagles tight end, Brent Celek, partnered with Jillian DiIorio, former vice president of TOMS shoes to create the unisex accessories collection now available online at revisitproducts.com.