Michael Klein, Philly.com
Jacques Ferber, which has sold furs out of 1708 Walnut St. since 1927, is moving its operation upstairs to make way for a Vans shoe and apparel shop on the ground floor.
Andre Ferber, fourth generation of the family that traces its history to 1879 in Paris, said the family would begin remodeling the building - at one time a grand, 19th-century townhouse - at the end of the year and would close for a few months. Its showroom would open on the second floor.
Vans, which has mall shops in King of Prussia, Willow Grove, Cherry Hill, and Deptford, will open in the middle of 2014, Ferber said.
Leah Kauffman, Philly.com
Apparel and accessories retailer Kembrel is now closed, according to reports from Technically Philly and iphillychitchat.
Kembrel opened for business online in 2011 and later built a flagship store at 18th and Chestnut and a mens store at 12th and Locust.
Their focus was "unique independent designers" and clothing "made affordably in the USA".
Chaucee Stillman, StreetsandStripes.com
Plaid is a huge trend this fall and I don't know about you, but I'm loving it! Originally rooted in Scotland as a way to differentiate between clans, everything from traditional tartan to houndstooth and buffalo plaids have made a huge comeback!
First: a few styling tips! When wearing plaid the rest of your outfit should be comprised of neutrals. Using the base colors of the plaid you're wearing is a good way to go. So with that, here are some local finds so you can show that you're mad for plaid!
Leah Kauffman, Philly.com
In a radio interview with Ryan Seacrest today during On Air With Ryan Seacest, Kanye West referred to his fiancé Kim Kardashian as "the most intriguing woman right now". He also shared that Barbara Walters has been "calling her like everyday."
The Grammy Award-winning rapper and producer then noted that first lady Michelle Obama "cannot Instagram a pic like what my girl Instagrammed the other day," referring to a photo that Kim posted of herself donning a bikini.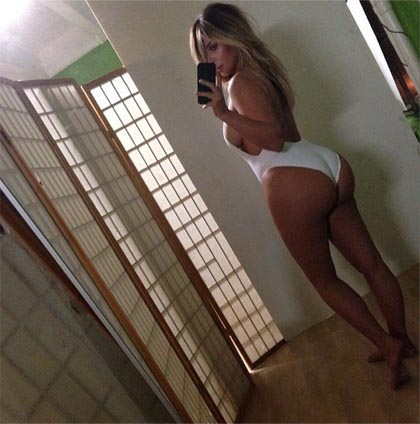 Colin Kerrigan, Philly.com Photographer
Meet 5 city dwellers who impressed with their looks this week.
Leah Kauffman, Philly.com
Brooklyn Flea Philly tweeted an angst-ridden goodbye on Friday, disclosing that Sunday, Oct. 27 will be the last time the sprawling market takes over The Piazza at Schmidt's in Northern Liberties.
But Philadelphia might not be losing a flea market concept. The Flea's Philadelphia manager, Mark Vevle, said he is negotiating to open a holiday-season market of his own on the ground floor of the former Strawbridge's department store at Eighth and Market Streets. Vevle said he would call it Franklin Flea, and he would curate a mix of vendors selling antiques and vintage items, as well as handmade items that make for good gifts and food.
The Brooklyn Flea, which started in 2008 in such neighborhoods as Fort Greene, Williamsburg and Park Slope, made its Philadelphia debut in the late spring of this year.
Sunday is our final market (forever). Thank you Philly, it's been a great run and we appreciate your support. We're sad it didn't work out!

— Brooklyn Flea Philly (@bkfleaphilly) October 25, 2013
Julie Dorenbos, Beauty Blogger
Ladies, in the city of Philadelphia we're definitely passionate about our hometown team, the Eagles, and we make it known to everyone by wearing our fan gear with pride! And better yet, guess who noticed our love for the Birds? The NFL. Philadelphia has been selected as one out of 10 cities that the NFL chose to show their love for the fans by presenting its NFL Style Lounge this weekend at Lincoln Financial Field!
Presented by COVERGIRL, the Eagles Style Lounge is a pop-up retail boutique that celebrates female fans' personal style. The campaign redefines women's fashion and inspires them to express their personal style at home, at work or at the game. Women are encouraged to come out and take part in an exciting weekend that will feature a complimentary Eagles "fanicure" by COVERGIRL, a wide arrangement of women's apparel and accessories, a photo booth and music from DJ Jess Ryte. Fashion brands that will be on display this weekend include 47 Brand, the Cuce' Twins, and All Sport Couture to name a few.
Stylist Renee Reese, the wife of former Eagles linebacker Ike Reese, will be on site to provide fashion tips and highlight some of the key merchandise on hand. I was lucky enough to have Renee style me in a sneak peak of a few looks you can expect to see this weekend! A visit to the Style Lounge will ensure you have all your "Eagles fan gear meets fashion forward outfits" covered! I can assure you if you're an Eagles fan, you don't want to miss this!
Leah Kauffman, Philly.com
A college student was falsely arrested for credit card fraud after purchasing a very expensive belt at Barneys on Madison Avenue in New York.
He is now suing the NYPD and Barneys for racial profiling.
19-year-old Trayon Christian is an engineering student at NYC College of Technology. He saved money from his part work-study job to buy the $349 Ferragamo belt from Barneys. After he made the transaction and walked out of the store, he was apprehended by two police officers, cuffed, and detained for almost an hour.