I'm playing favorites, but 1600 Below Vintage is one of the best vintage boutiques in Philly.
I had a blast playing dress-up with my sister over the weekend in the basement of this South Philly Flooring shop. Full of wool coats, jazzy sequin tops, pleated skirts and printed shirts, this East Passyunk boutique has a wearable selection of vintage merchandise. It's not entirely big but you can certainly get lost pairing items together while finding random accessories in drawers, trunks and shelves.
There's a unique selection of jewelry and the helpful owner Maria makes her own designs by mixing vintage pieces with new ones. Most shoppers sway away from consignment shops, especially when browsing through off-the-wall pieces from the past. But trust me: If you keep an open mind and wide eyes, you can find something to incorporate into your own wardrobe.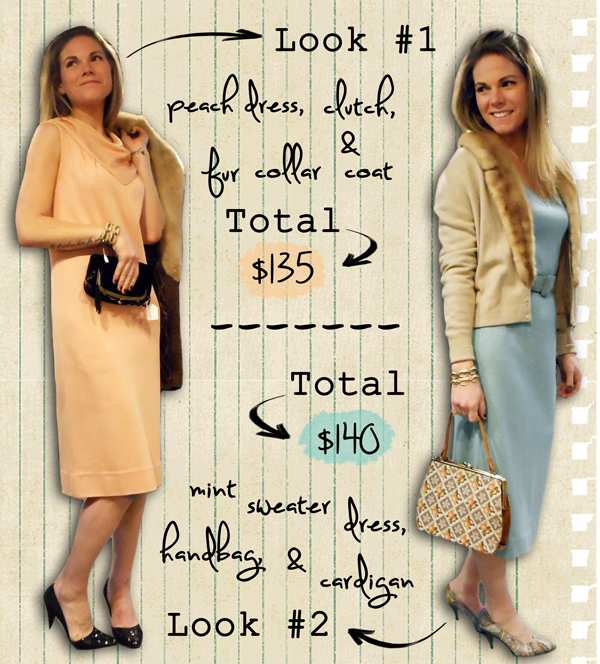 Vintage Look #1: We found the adorable draped collared shift dress in peach and paired it with a wool fur collared coat, sequined black pumps and mini clutch (total around $135). With a little nod to Mad Men, you can wear this to work or a Sunday shower. You could easily transition right into spring by adding a bright colored skinny belt, printed pumps and this BCBG envelope clutch.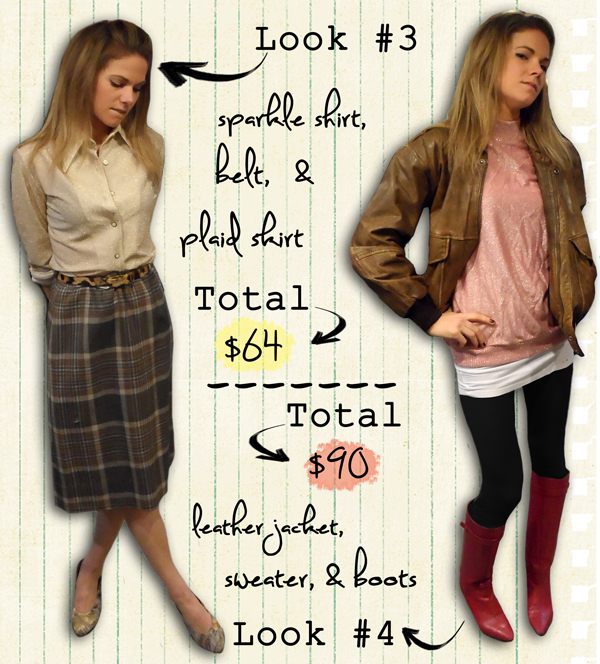 Vintage Look #2: This mint green, long sleeve sweater dress has a deep-v in the front ($55) and back and paired with a retro, paisley pump. Very flattering and like the first look, this dress would work for a weekend brunch or lunch date. Throw on a neutral cardigan or striped knit and statement shoe like these Zara leopard booties. Pastels are extremely popular for the spring 2013 and best paired with complimentary pastels or grey hues.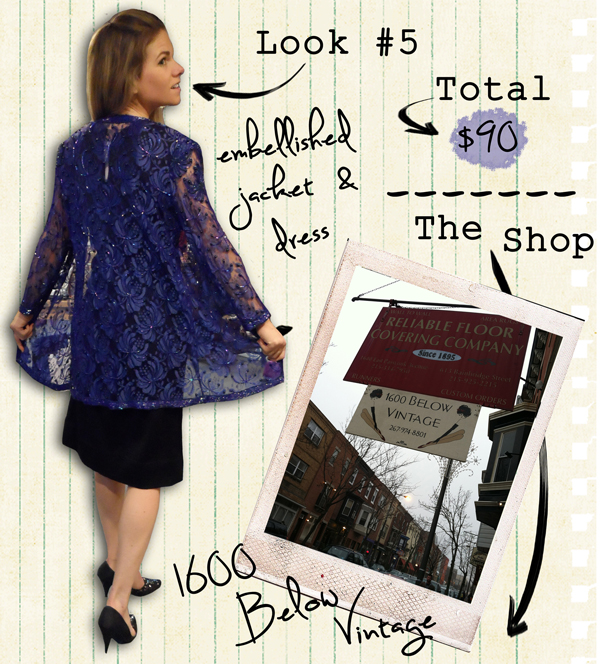 Vintage Look #3: Fall and winter have been an eclectic mix of "print-on-print" in fashion this season and 1600 Below is full of plaids, prints and textured fabrics. We went for a wool plaid skirt, animal print belt and cream, sparkle button up top for a fun wear-to-office or classroom outfit. If a skirt is at an awkward length, pull it up for a high-waisted look and throw on a trendy belt; it's perfect for adding curves as well. Avoid flats with a midi-length skirt and if you can't stand height, pick-up a low-heel like this season's cap-toed pump .
Vintage Look #4: I'm not really cool, but this leather bomber jacket was and it's only $25! The zipper may have of been broken, but that's an easy fix to a wonderful find. Just wear it open with a chunky sweater underneath, like this cable-knit from H&M. The red Italian leather boots were amazing, so we threw on a sparkly rose, thin top for $28 with some black leggings.
Vintage Look #5: Sequins and sparkle are perfect for dressing up any outfit and this $35 embellished, laced jacket was found on the last rack! The best finds are always found in obscure places and make your trip worth it. This piece will brighten up a little black dress and can also be thrown over a plain white shirt, pair denims and motorcycle boots .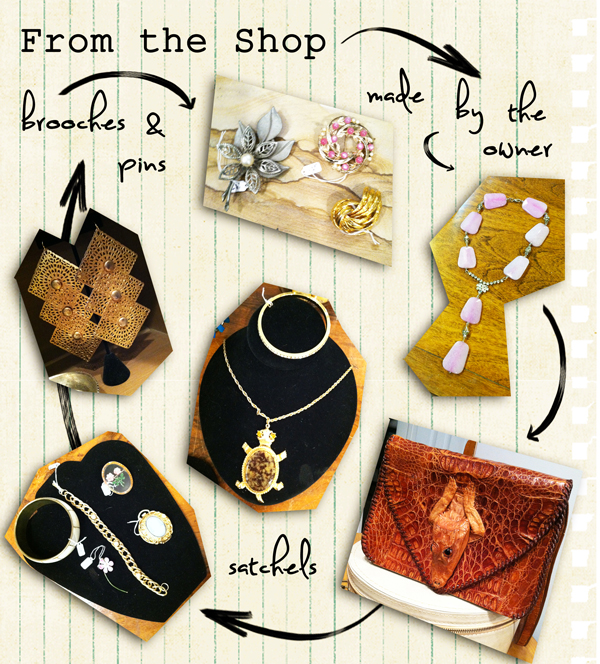 1600 Below Vintage
1600 East Passyunk Avenue
Philadelphia, PA 19148
(267) 974-8801