For the prep in the family, diverge from the usual pair of argyle socks and plain oxford shirt this holiday season. Throw in a little splash of December sparkle & bright colors with stripes, plaids and polka dots. Ultra-hues with prints, metallics, ikat & geometric lines are a must this year. So deck-your-prep-out in these fun colors and cozy knits for the holidays.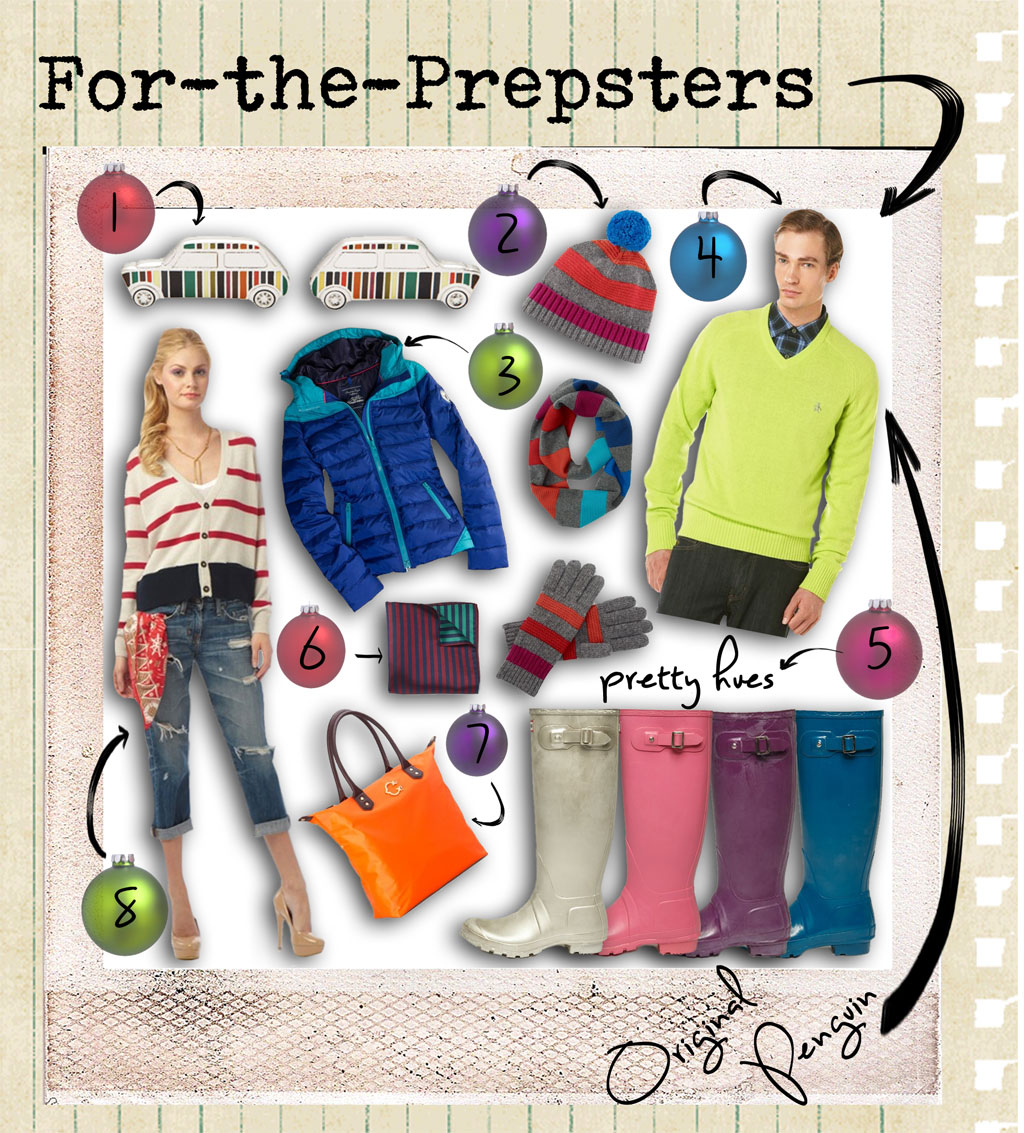 It takes a full weekend to truly shop like a professional at the King of Prussia Mall and most of us will probably dedicate an entire Saturday to go picking for presents. A great new store to check is C. Wonder in the Plaza for an amazing mix of brightly colored cable knit sweaters, animal-print blouses and elbow-patched blazers.
Also hit-up local stores like South Moon Under, Metro Mens Wear, and Knit Wit for some bright, skinny pants and puffers for the winter. Mainliners can stop into Knit Wit and Skirt for designer duds and accessories for the fashionable prep. Further out in the suburbs, get your shop-on at Smith and Scott in Doylestown (and Lambertville, NJ), Annie Prue in Glenn Mills, and Bedazzled Boutique in Newtown Square. Each carries some picks below, including Original Penguin, Autumn Cashmere and Hunter Boots.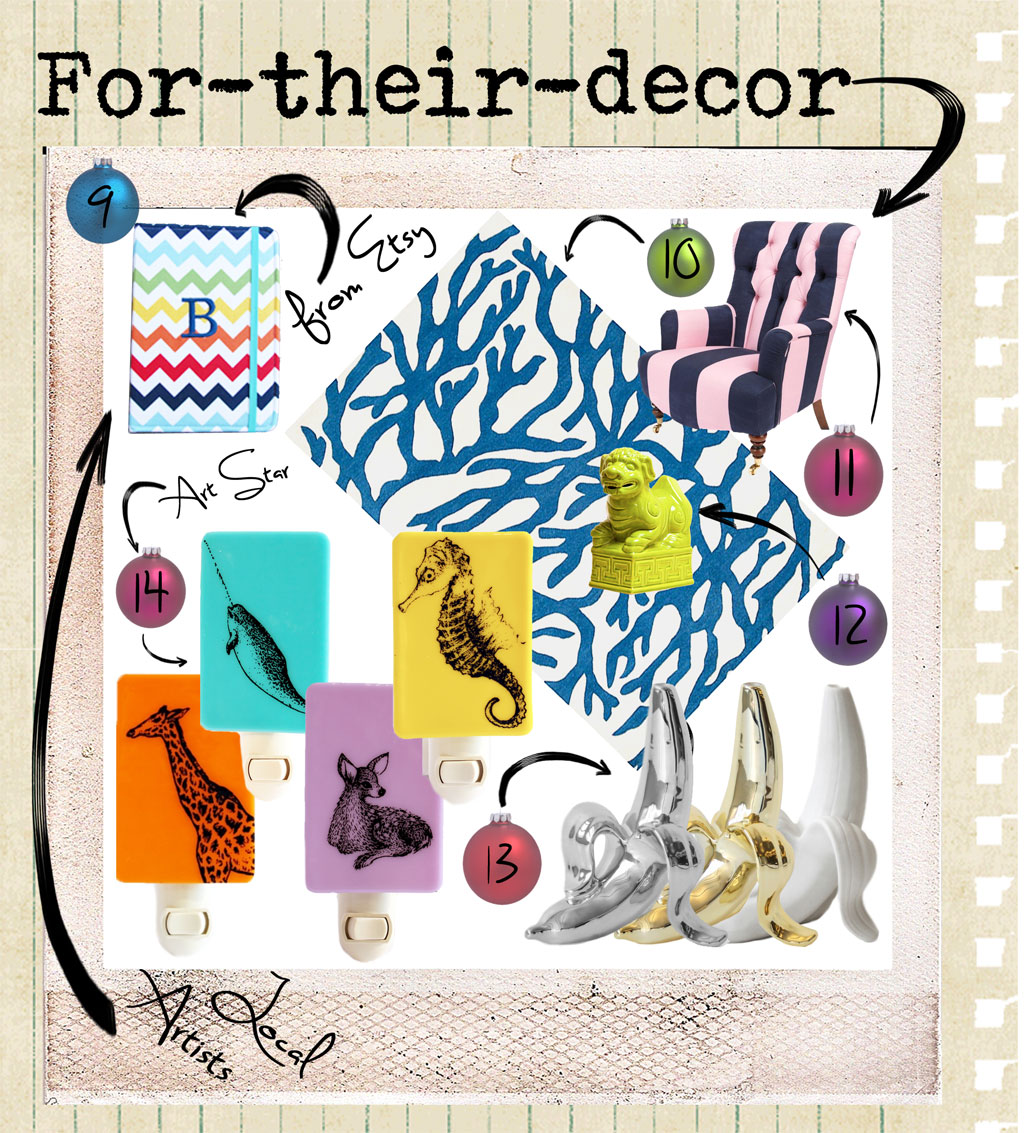 Local home-ware and furniture aficionado, Matthew Izzo (on 111 S. 12th St), has a beautiful handpicked merchandise for the home. His store and online shop are packed with art galore, antiques, and decor from various manufacturers and the designer himself. If you prefer picking through interesting vintage and consignments, Curated Goods in Northern Liberties has a fun mix of refurbished finds. While bouncing around Old City, stop in Jonathan Adler. You'll be high off cheerfully, colored pillows and ceramics. C. Wonder is also chock full of charmingly, bright, monogrammed gifts for every room in the house. These stores are the perfect cure for Seasonal Affective Disorder, I assure you.
Clothing and Accessories:
1. Paul Smith Car Cuff Links, $125
2. C. Wonder Knit Hat, $38; Scarf, $58; Gloves, $38
3. American Eagle Puffer Jacket, $99 (available in Magenta/Pink)
4. Penguin Hector Green Sweater, $79
5. Hunter Boots, $135-$142
6. Men's Pocket Square, $39
7. C. Wonder Nylon Tote, $78
8. Autumn Cashmere, Holiday 2012 (select retailers)
Home Decor and Finds:
9. Kindle, iPad Mini & Nook Cover, $33
10. Coral Cobalt Rug, $519
11. Jack Wills Branstien Chair, $1,950
12. Ceramic Foo Dog, $40
13. Jonathan Adler Banana Vase, $48-68
14. Happy Owl Glassworks Nightlight, $45