Gabrielle Bonghi
Dom Streater has to be walking on sunshine. The West Philly native was the standout contestant and winner on season 12 of the fashion reality show Project Runway – arguably one of the best seasons to date.

The 24-year-old Moore College of Art & Design graduate is finally reaping the benefits of her big win. Streater has been nominated for "Fashion Designer of the Year" for the 5th annual RAWards. RAW, the international independent arts organization, prides itself on hand selecting and spotlighting independent creatives in local communities.

On Thursday, Dec. 5 the designer will be celebrating her nomination with the local community at Lit Ultra Bar. RAW Artists in various cities across the nation will be competing for the top spot and a chance to win RAWards' "Artist of the Year."

Thursday, Dec. 5Lit Ultra Bar, 460 N. 2nd St.
7:30 p.m., 21+, More Info
Colin Kerrigan, Philly.com Photographer
Meet 5 locals who rocked their own individual styles this week.
Find other editions of street style HERE.
Gabrielle Bonghi
Just in time for holiday shopping, Oxford Valley Mall is excited to announce the opening of their new H&M store.
On Wednesday, Nov. 27 doors will open at noon for shoppers to browse the retailer's affordable, trendy fashions. In addition to special opening offers, if you're one of the first 100 shoppers in line, you'll receive an H&M t-shirt and an Access to Fashion Pass, valued anywhere from $10 to $300.
According to an official press release, the store is 22,000 square feet and will offer selections for ladies, young ladies, men, young men, and separate "store within a store" sections for accessory items, intimates, maternity clothing and plus-sized. Additionally, they will be carrying children's clothing for kids ranging anywhere from newborn to 14-years-old.
Leah Kauffman, Philly.com
The biggest stars in pop music strolled down the red carpet before last night's American Music Awards at the Nokia Theatre in Los Angeles. Katy Perry and Zoe Saldana covered up with floor length gowns, while other celebrities like Christina Aguilera, Taylor Swift, and Ke$ha took some red carpet risks.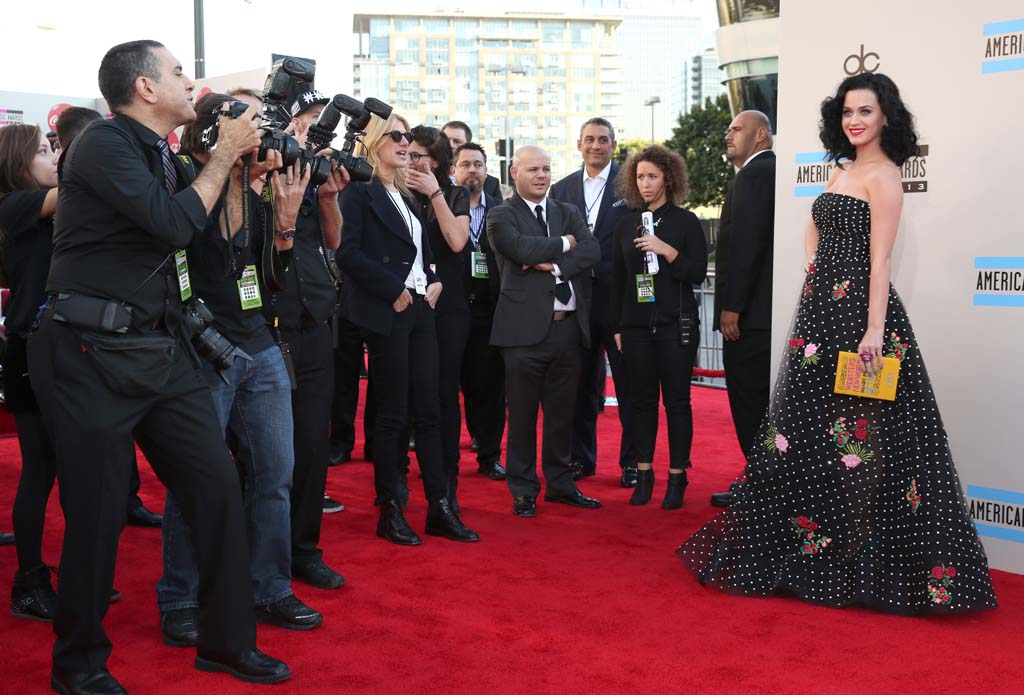 Katy Perry made a statement in an unusual polka dot and floral gown from Oscar de la Renta, Spring 2014.
Gabrielle Bonghi
Watch out y'all – Mr. McConaughey is manufacturing his signature laid-back style for the masses. The Dallas Buyers Club star recently launched his JKL Brand label on the lowdown – the "JKL" stands for the his motto "Just keep livin'."
The male-exclusive line is available at Dillards and caters to rugged, refined, modern adventurers. Graphic tees ($17.50) feature very McConaughey sayings like "Keep the Eye High" and "Leave it like you found it."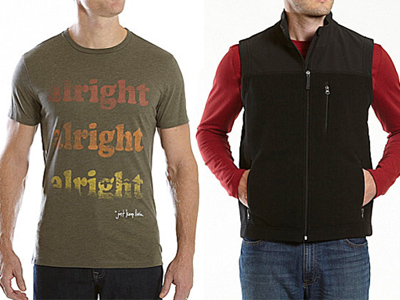 Leah Kauffman, Philly.com
With Black Friday on the way, take this weekend to relax with some aromatherapy and jewelry shopping.
Colin Kerrigan, Philly.com Photographer
Meet 5 locals who rocked their own individual styles this week.
Find other editions of street style HERE.
Leah Kauffman, Philly.com
Fashion and lifestyle brand Urban Outfitters saw percentage growth in the double digits in both net income and sales last quarter.
Net income rose 18% from $59.5 million to $70.3 million, while net sales were up 11.7% from $692.9 million to $774 million.
Urban CEO Richard A. Hayne remains cautious about the next quarter because of the competitive holiday environment.