Layla A. Jones, philly.com
Meaghan Kausman, a size 8 model from Australia, called out swimwear brand Fella Swim after the retailer posted a dramatically slimmed-down image of the model to Instagram.
The edited image took off nearly a third of Kausman's body, slimmed her thighs and arms, and cut out a good bit of her tummy. Soon thereafter, the Aussie model took to her own Instagram account to air her grievances.
"My body is a size 8, not a size 4. That's my body! I refuse to stand by and allow ANY company or person to perpetuate the belief that "thinner is better," Kausman wrote on an Instagram post comparing the edited and unedited version of her photo. At the time of this post, Kausman's Instagram account was unavailable.
Nick Vadala, Philly.com
Take a short walk around Philly today, and that's all you'll need to confirm that we are very much a majestic, bearded city. In fact, we've aligned ourselves so strongly with the modern day man-mane that the 'Philly Beard'—as worn by celebrities like rapper Freeway—has become ubiquitous in the Philadelphia fashion discussion. Now, it might even bring some people to our fine city.
Just leave it to the The Bearded Bunch.
Visit Philly and Philly 360° recently put out a video featuring some of Philly's most prominent bearded fashionistas discussing—what else?—the relationship our city's men have with their chin whiskers. The result is a testament to the fact that, unlike other forms, bearded beauty runs more than skin-deep. It's a lifestyle, a statement, a sign of masculinity.
Layla A. Jones, philly.com
The ALS Ice Bucket Challenge just got a lot more stylish.
Donatella Versace, with the help of two shirtless male Versace-clad models, in what looks like a recreation of the Garden of Eden, strode gracefully to her throne in icy anticipation. Fittingly, she wore all white.
Donatella challenged Spanish film director Pedro Almodóvar, Pharrell and Prince to take the ice bucket challenge before saying, "I am not just here to ruin my makeup. Please donate to ASL," flubbing the challenge's namesake.
Layla A. Jones, philly.com
Spanish clothier Zara is in hot water after selling online, and subsequently pulling, a toddler's shirt that resembles Holocaust prison uniforms, the BBC reports.
The blue-and-white striped shirt was supposed to be a sheriff's outfit and features a gold, six-point "badge" with matching, barely noticeable gold letters spelling "sheriff."
Social media users addressed the design, saying that combined with the shirt's dark-blue stripes, the Holocaust link was evident.
Renee DeSantis
Festival season is upon us and Made in America 2014 is just days away.
Whether you're attending for just one or two days, make sure you're armed with these must-have festival-approved beauty products.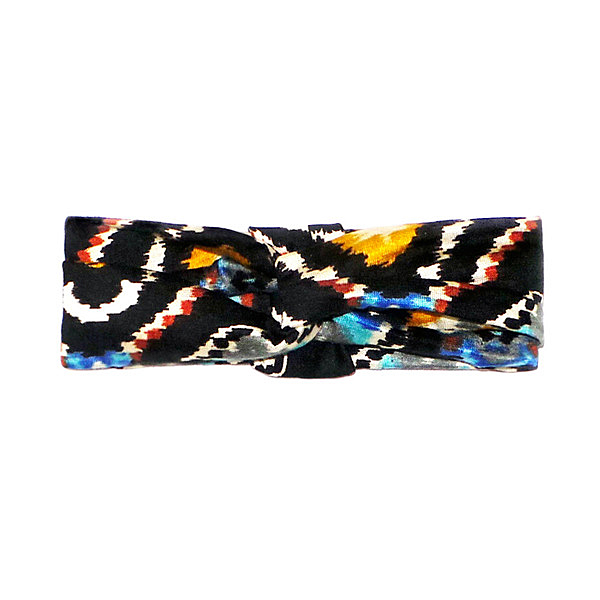 suppre
1. Rhyla Turban
Leave the flowers for desert festivals. Turbans are perfect for Made In America's city backdrop. Rhyla turbans were originally designed for the chic urban tot, but luckily this Aztec print turban is available in adult sizes. $14-22 (Photo credit: Rhyla.com)

Layla A. Jones, philly.com
This festival season, controversy has ensued especially over the use of perceived cultural appropriation.
Just because you can't wear that headdress you've been waiting to debut doesn't mean you can't still stand out stylishly at this year's Made in America festival.
Here are five pieces from your favorite stores and local lines to add to your Parkway ensemble.
Layla A. Jones, philly.com
Bethlehem, Pa. native Matthew Terry makes a star appearance next to supermodel Lara Stone in a racy new Calvin Klein jeans ad.
Terry, a model and personal trainer, rose to prominence in 2013 when he appeared in a Calvin Klein Concept ad during the Super Bowl. The ad, which has been viewed on YouTube over 3 million times, features only Terry as he flexes and rotates across the screen.
The now 22-year-old told Philly.com at the time that he was shocked at all the attention his advertisement got soon after the Super Bowl. He also said he was single. Sadly, that's no longer true. Terry's Instagram is littered with images of him and girlfriend Lauren O'Donnell.
Layla A. Jones, philly.com
"Orange is the New Black" was snubbed at the Primetime Emmy Awards and cast members Laura Prepon and Laverne Cox snubbed us on the red carpet as well.
Lena Dunham, though, takes the cotton candy for the absolute worst dressed star to grace (or disgrace) the red carpet.
Check out the looks above to see who else stepped on the Emmys red carpet with their worst foot forward.