Ell Levi, Daily News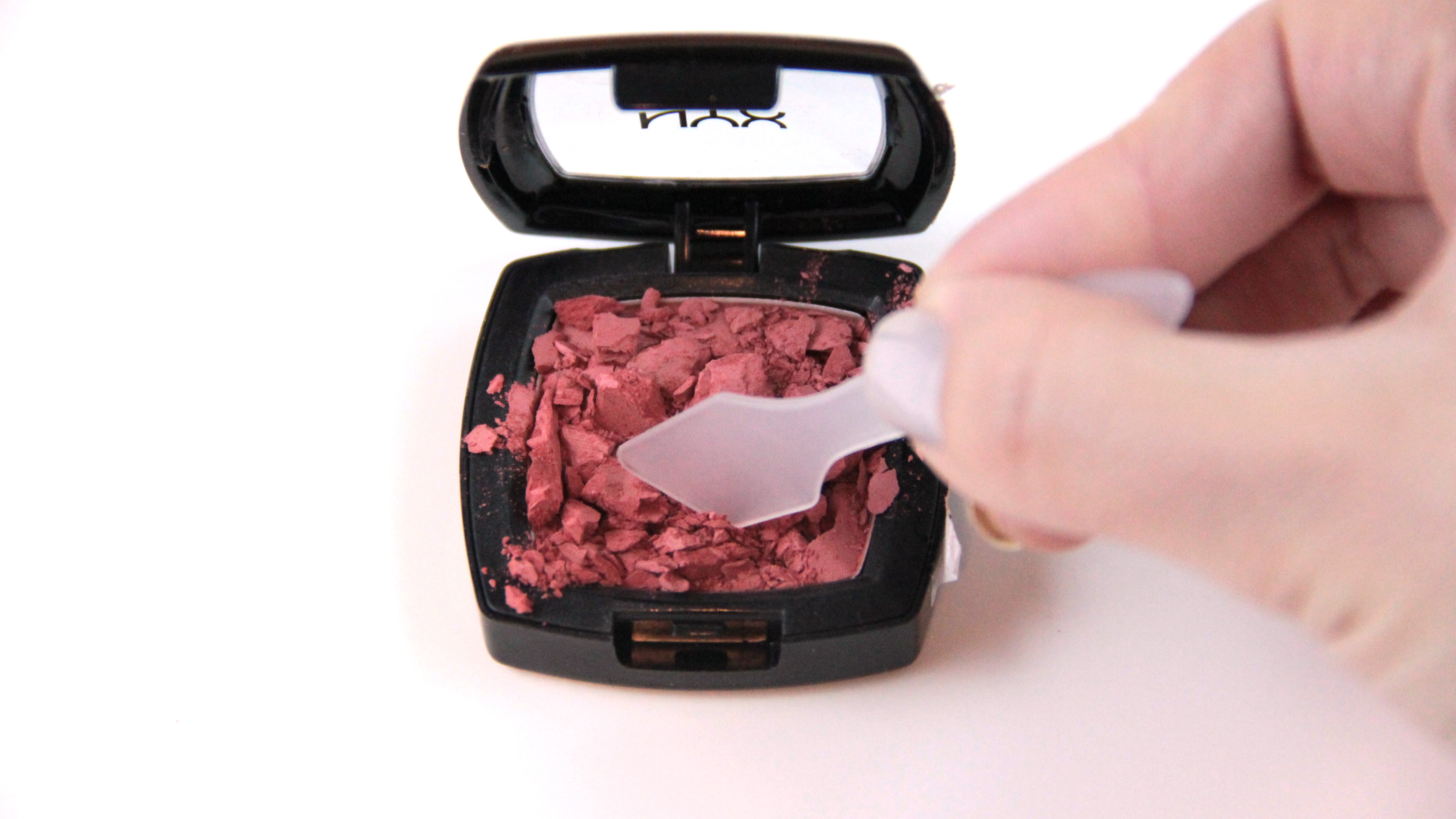 Cover broken powder in plastic wrap and crush with finger or spoon. (I didn't use plastic wrap which made the process messy.)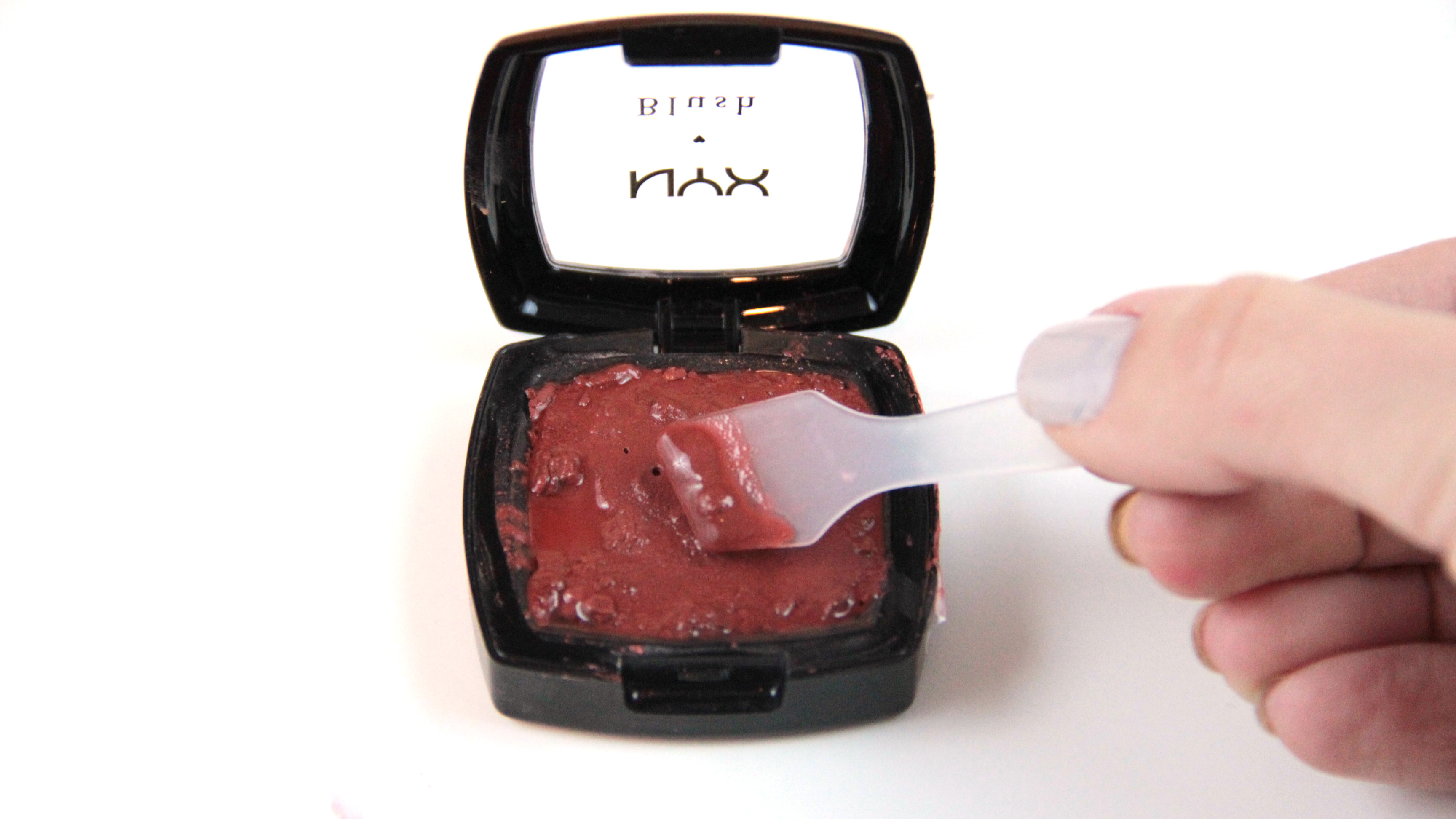 Renee DeSantis, abeautyloft.com
If you're a curly haired girl and you haven't see Dove's new 'Love Your Curls' video, get your tissues ready. In an effort to get women and girls of all ages to embrace their natural curls, Dove kicked off their new beauty campaign with a video featuring little girls with curly hair talking about why they hate their hair
According to the campaign:
Only 10% of women in the US with curly hair feel proud of their hair
Only 4 in 10 girls with curly hair think that their hair is beautiful
Little girls are 7X more likely to love their curls if people around them do
While it's heartbreaking to hear girls at such a young age struggle with their image and self-esteem, Dove makes it clear that it's up to us as mothers, aunts, sisters and friends to help our girls love their curls by embracing our own.
Layla A. Jones, philly.com
As part of his winner's package from "America's Next Top Model," former Philadelphia Eagle Keith Carlos landed a spread in NYLON magazine.
Carlos is featured in the magazine's February issue alongside another model with Q&A in the magazine. Carlos, the first male "ANTM" winner, tells NYLON.com:
NYLON.com: What was the selection process like for ANTM compared to your castings since your win?
Layla A. Jones, philly.com
On Wednesday, Jan. 21, women's shoe designer Vince Camuto died from cancer at his home in Greenwich, Conn.
Camuto has a long history in the fashion and shoe industry as one of the cofounders of Nine West footwear as well as the founder of Camuto Group, under which labels such as Vince Camuto, VC Signature Vince Camuto and Louise et Cie exist. Camuto Group, launched in 2001, quickly grew into the billion-dollar franchise that it is today.
Camuto also designed shoes for Tory Burch and had the licenses for BCBG Max Azria and Lucky Brand shoes. He launched the Jessica Simpson brand in 2006. Simpson posted a heartfelt message about the designer on her Instagram. The singer and fashion designer captioned the photo:
Layla A. Jones, philly.com
Though it stayed open through the holiday shopping season, the ellelauri pop-up shop at The Shops at Liberty Place (1625 Chestnut St.) will be closing Jan. 30. A spokesperson for the store said they are looking to focus wholly on the Rittenhouse flagship at 114 S. 19th St.
To celebrate its time at Liberty Place, the pop-up shop is holding a sale in which all clothing is 30 to 50 percent off. All jewelry at the shop is 10 percent off and all Paige Denim is 30 percent off. Additionally, shoppers who shop the pop-up shop sale will receive 10 percent off at the flagship store.
One standout sale item we love is the 50 percent off ellelauri Nadine faux fur vest.
Ell Levi, Daily News
Prep: Moisturize to hydrate skin and create a stable makeup base. Let moisturizer sink in for a minute before continuing.
Color: Finding the right under-eye concealer is not easy. I like to use two — one to color-correct and one to brighten. Cover blue and purple hues with yellow / orange shades — their opposite on the color wheel. A peach-toned concealer works for fair skin; use orange for darker skin. Don't be afraid of that color! We'll cover it up later. Use the ring finger to warm up the product, then dab it on dark circles.
Conceal: To even the skin tone, apply foundation and blend out. If you aren't wearing foundation, use a concealer that matches your skin tone to cover up the color corrections.
Renee DeSantis, abeautyloft.com
Full out glam is the dress code for this year's annual "Hair O' the Dog" event this weekend. Stumped on hair and makeup ideas? The 2015 Golden Globes were full of inspiration. If you didn't happen to catch the award show last Sunday, we've rounded up the top five hair and makeup looks.
Hair that was parted in the middle and tucked smoothly behind the ears with the rest left flowing was a big trend at the Golden Globes this year. Celebrities such as Catherine Zeta-Jones, Jennifer Lopez and Julia Lewis-Dreyfus were seen sporting the look on the red carpet. Smokey eyes and nude lips complete the look here on Zeta-Jones.
Layla A. Jones, philly.com
From now until everything is gone, ViVi G. Shoes is hosting their 3 for 1 plus $40 sale in both Wayne, Pa. (503 W. Lancaster Ave, Suite 640) and Greenville, Del (3801 Kennett Pike, Suite E123).

Here's how the sale works: Shoppers can choose three items they want to buy. When you're ready to check out, just pay for the most expensive item plus $40 and receive the other two items for no additional charge. Not just shoes, accessories and bags are on sale too.And customers aren't limited to just three items. You can take advantage of the 3 for 1 plus $40 deal for as many intervals of three that you want. That means you can get six items for the price of two plus $40, or nine items for the price of four plus $40.

ViVi G. Shoes carries such high-end brands as Tory Burch, Kate Spade, Rebecca Minkoff and Michael Kors.