Colin Kerrigan, Philly.com Photographer
For the latest edition of Office Style, we visited the employees at P'unk Avenue, a multimedia web design and software firm, in their South Philadelphia office on East Passyunk Ave. to see how the work they do reflects each of their own personal style.
Gabrielle Bonghi, Philly.com
You don't often meet folks who are as passionate and driven as Johnny Mateu. The 28-year-old West Philadelphian isn't just highly invested in his leather working, the man is bursting at the brim with general enthusiasm for life. He's one of those "if it's broke, let's fix it and make it better" kind of people, and he's certainly not afraid to dip his toes into something new.
Originally from Delaware County, Mateu made his way to the city to study digital media production at the Art Institute of Philadelphia in 2006. Back in high school Johnny was dead set on working in the movie industry, whether that be by acting or film making. With years of skateboarding under his belt, he would spend much of his free time in college hanging out at Philly's FDR Skate Park, where he filmed some videos for "Thrasher" magazine. "FDR is kind of like Peter Pan and The Lost Boys in Never Never Land," he said. "I loved every minutes of that." The D.I.Y. skate spot is entirely created and run by the skaters who regularly surf the concrete, and soon Mateu found his own place within the colony. "I got immediately sucked into that world, 110 percent." He ended up spearheading the construction of two of the park's major ramps, including a 13-foot tall, 36-foot wide bowl known as "The Castle." Even though his father was a mechanic, he never saw himself as a maker of things, so his motivation to accomplish such a project came as a bit of a surprise. "When a question would come up like, 'Would you ever want to build a cabinet?' I was like hell no I would hate to do that!"
In 2010 Johnny started to dabble in chopper culture so he purchased his first Harley Davidson with the intention of stripping it down for customization. First on the list was getting rid of the bulky stock seat and finding something that was one of kind, of course it was then pointed out by his friend Josh that he could just make one of his own. That's where it began. He purchased his first $30 leather starter kit and made himself a one of a kind seat, just like he wanted. Four years later Johnny has really come to the sweet spot of his skill and craft. When he's not in his home workshop, he takes on a day job that requires just as much technique and creativity as his hobby. At Flying Pig Frames near the Piazza, he specializes in constructing recycled and reclaimed materials into unique picture frames – everything from bike tires and beer cans to barn wood. "I think it's really important for a young man to realize that you do have the power to create things."
Jessie Holeva, TrendHungry.com
Head out to Philly's western suburbs for Main Line Fashion Week, a celebration of local designers, boutiques, and fashionistas. The week has lots in store - giveaways, gift bags, wine, cupcakes, and a whole lot of style.
Here are a few of my favorite events happening during Main Line Fashion Week. Check out MLfashionweek.com for the full schedule.
Runway Shows at Sweetwater Farm
Molly Eichel
Like this J.Mendel dress from Anna Kendrick but I worry that it swallows up her tiny frame.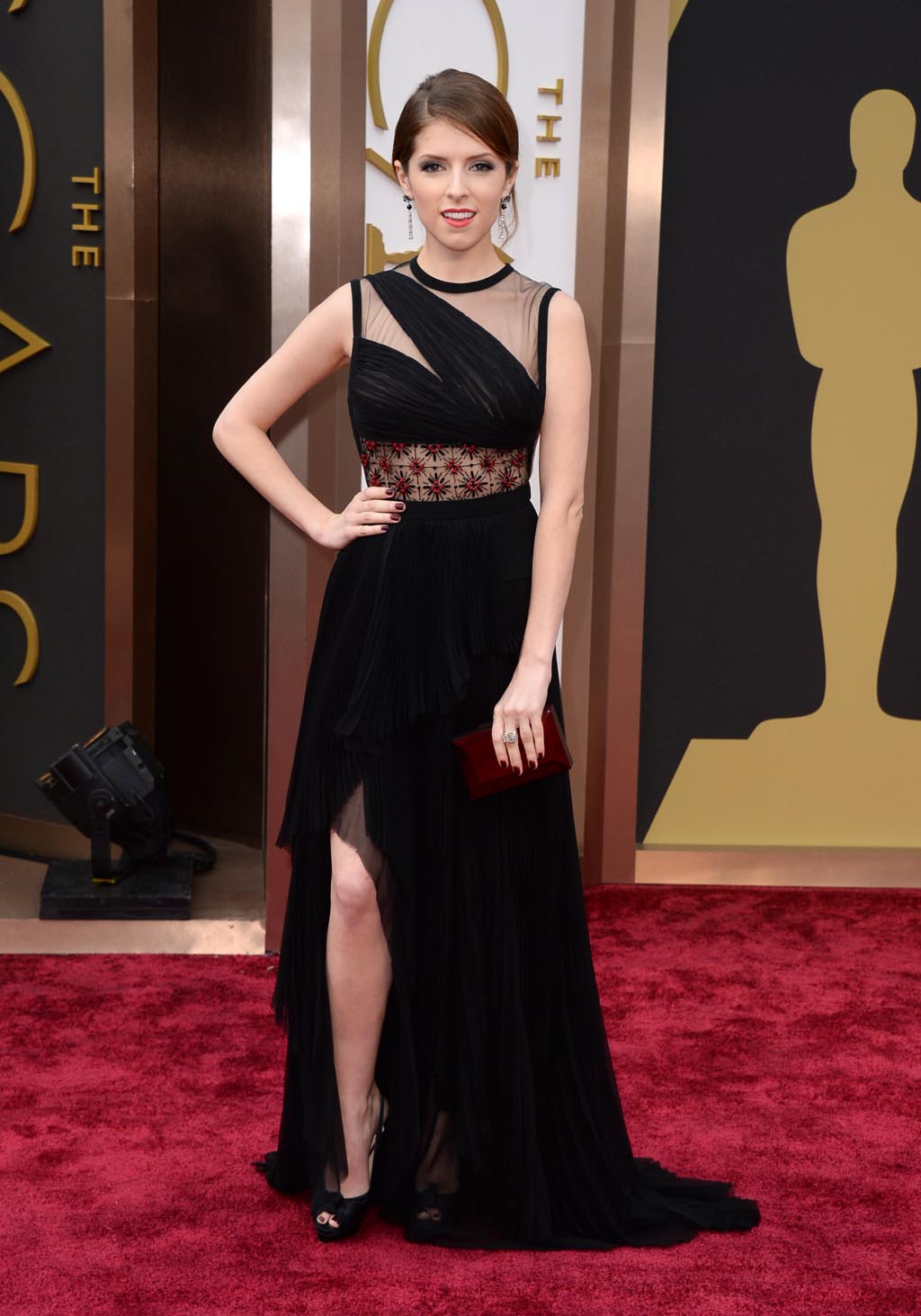 Anne Hathaway likes this cut, this time designed by Gucci, but it does nothing for her shape. The disco ball armor isn't helping matters.
Rosella LaFevre, Philly.com
Past the tables laden with Corner Bakery coffee, bagels and muffins stand a group of young women, all stylishly dressed, listening to a thin woman in all black. She's coaching them on answering journalists' questions. These are the six new designers-in-residence at the Philadelphia Fashion Incubator at Macy's Center City Philadelphia. They're supposed to say, "Ask me in six months," when a journalist asks what they think of the program.
Yesterday morning, in a dark wood-paneled room on the third floor of Macy's, families, friends and media gathered to watch the second class of designers graduate and to initiate the six new designers. The Philadelphia Fashion Incubator is an initiative, modelled after a similar program in Chicago, launched in March 2012 that Executive Director Elissa Bloom describes as an MBA in business for fashion designers.
"This program has been charmed from the very beginning," said Michelle Shannon, vice president of marketing and communications for Center City District, which has been involved since the planning stages of the Incubator. "There was nothing really to rally the [Philadelphia fashion] community together. I think the Incubator and our Executive Director Elissa Bloom have done just that."
Kiera Missanelli
I'm no chocolate connoisseur, but you'll find everything from chocolate truffles to chocolate covered potato chips stocked in my snack drawer.
So when I got word of a chocolate manicure and pedicure treatment offered in the heart of the Main Line I was thrilled.
A snowy morning, a nip in the air, could there be anything better than an opulent chocolate body treatment?
Gabrielle Bonghi, Philly.com
Modern times have allowed us to achieve any look we desire – rounder breasts, a narrower nose, a reduced jawline and now... facial hair. If you're lacking the manly scruff you've dreamt of since puberty, fret no more because beard transplants are the latest operational trends.
Dr. Jeffrey Epstein is a facial plastic surgeon who has been doing beard transplants for over a decade. "Whether you are talking about the Brooklyn hipster or the advertising executive, the look is definitely to have a bit of facial hair," he says. Epstein has offices in both Miami and Manhattan, where he's gone from just doing a few transplants a year to about three a week. The eight hour method typically sources hair from the patient's head (for those balding, they usually take chest hair) and can cost anywhere from $3,000-7,000.
Many of the folks who call for this service are young professionals, usually in their 20s or 30s, who work in the design world. Dr. Yael Halaas is another New York-based surgeon who specializes in this specific field and she says she "get[s] a lot of detail-oriented people" like "artists, architects." Also she encounters many Hasidic Jews, those undergoing a gender alteration, and those with facial scarring.
Colin Kerrigan, Philly.com Photographer
For the latest edition of "Office Style," we visited the employees at Skai Blue Media, a multimedia public relations agency specializing in lifestyle & fashion, in their Philadelphia Midtown Village office to see how the work they do reflects each of their own personal style.
"We are in an industry where we're talking to people about branding and image. So obviously there has to be some sort of code or rule or rhyme or reason to what we're wearing here. The people that I brought in here already know like, 'Hey, you're working at Skai Blue Media. It's Rakia Reynolds.' There is some sort of style ethics going on but there's never anything I've ever had to put in writing or tell people. When I tell you, 'People come here cute,' they come here cute and that's really what it is. I've never mandated any sort of fashion code where you have to do this or you have to do that. Everyone pretty much does it on there own. Just be cute and comfortable."
- Rakia Reynolds, president of Skai Blue Media