Ell Levi, Daily News
How to?
1. Begin by applying an eyelid primer, this will make the eye shadow stand out and last longer.
2. Press a small piece of adhesive tape on cloth to make it less sticky. Use the tape to make a guideline from the outer edge of your lower lash line toward the end of your eyebrow. This will help you achieve a sharp, clean edge.
Layla A. Jones, philly.com
After Thanksgiving shopping is notorious for its crowdedness and hectic atmosphere. But everyone knows the best deals lie right around the corner on Black Friday.
Avoid the intense holiday rush all together and get some shopping done at these local Philadelphia online and brick-and-mortar shops. With something for almost everyone, you'll only have to stop by Walmart for that $100 50-inch TV.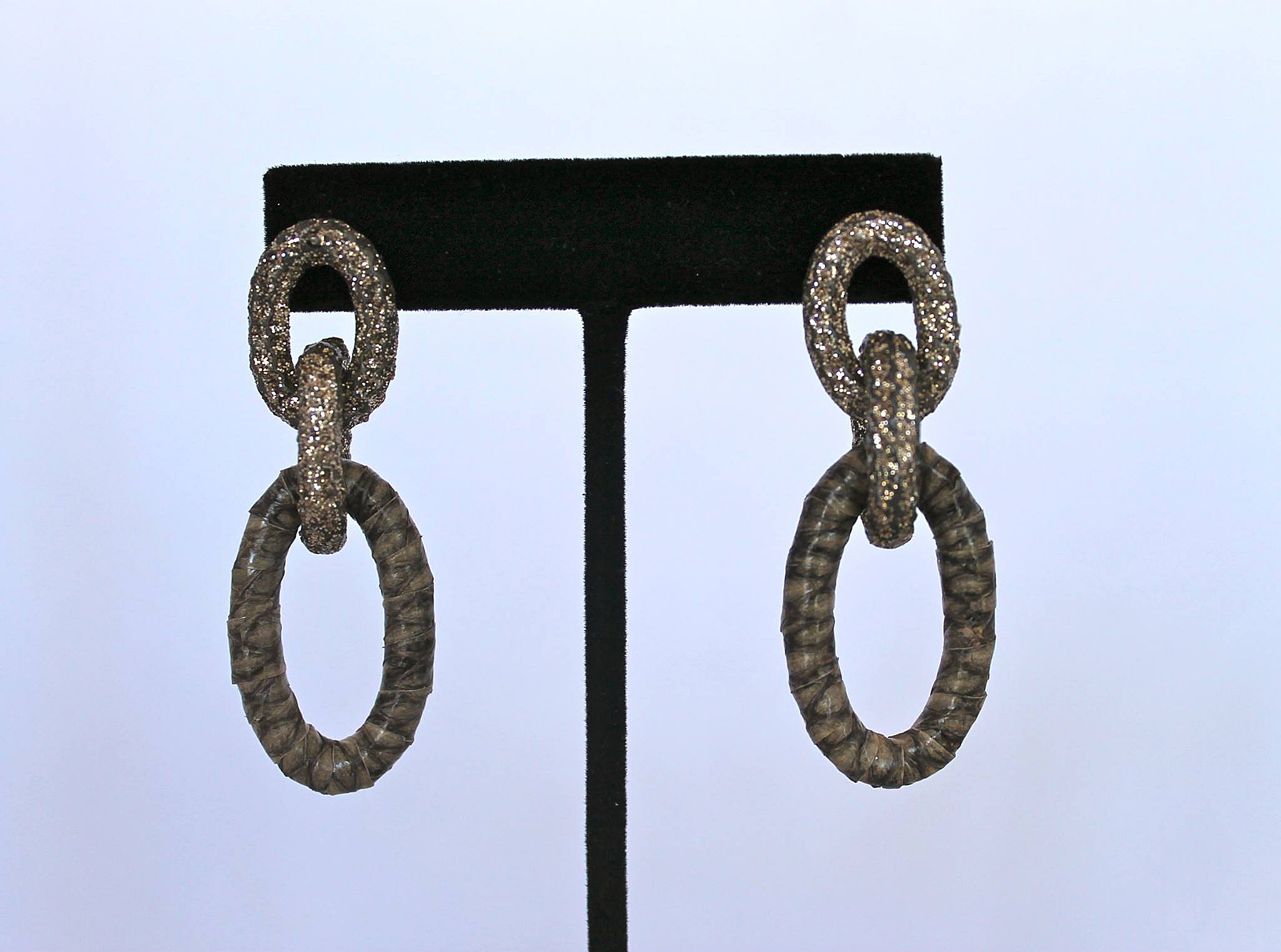 For the jewelry aficionado:
Renee DeSantis, abeautyloft.com
The Traveler: I wish I had this vanity every time I went out of town. Hotel lighting is poor or the one vanity provided doesn't allow for two people to get ready at the same time. The LolaV Kelly Kit with Mirror and Lights provides temporary housing for your beauty products and lights and mirror for perfect primping. $189
The Tech Geek: Meet the next generation of makeup brushes. Artis brushes use cutting edge materials and design for a better application and technique. Best yet, they only takes minutes to clean. The Elite Mirror, 5 Brush Set, $135
The Mom: Don't wait until Mother's Day to pamper Mom. Get her an Invigorating Peppermint Message at Rizzeri's Salon and Spa's beautiful new location in the Moorestown Mall, $55
Layla A. Jones, philly.com
Center City's only shop for expecting moms, Destination Maternity, is moving to The Shops at Liberty Place (1625 Chestnut Street). To celebrate, Destination Maternity is hosting a grand reopening event on Nov. 22 starting at 9:30 a.m.
Style director Olivia Capone Myers will be on-hand to provide fashion tips in time for Thanksgiving and Christmas dinner parties, and, of course, there will be sweets to enjoy. The first 50 moms-to-be will be gifted with a surprise from the store, and attendees can enter to win 10 complimentary prenatal classes from Mama's Wellness Joint.
Come out and shop, and 10 percent of net sales from the event will go to benefit The Center for Fetal Diagnosis and Treatment at The Children's Hospital of Philadelphia.
Rachel Feltman
You probably already know that women in high heels are generally perceived as more attractive than their ballet-flat-wearing counterparts. But according to a French study, women who choose high heels might be more likely to get a helping hand, too -- from men, anyway.

The study, published in Archives of Sexual Behavior, was made up of four distinct experiments, each of which featured women in flat shoes, medium heeled shoes (2 inches) and high-heeled shoes (3.5 inches). Other than their heel height, the shoes were basically the same -- black, professional and in fashion.

Two of the experiments measured how likely someone was to agree to complete a survey when a woman in business casual stopped them on the street. The third experiment recorded how many people helped a researcher who pretended to accidentally drop her glove, and the fourth measured how quickly women were approached in a bar, with all things being equal except her footwear.
Ell Levi, Daily News
Kale is really "in" right now. This leafy green veggie's found not only in healthy juices and salads but in beauty products, too.
What is it?
Nail polish with kale extract. Its high levels of vitamins A, C and K "stimulate advanced keratin production, making the nails stronger, brighter and more nourished," according to Nails inc.
Layla A. Jones, philly.com
Back in August, local fashion designer Curran J. Swint, in collaboration with Visit Philly and Philly 360°, put together a video featuring one of Philadelphia's most notable fashion trademarks: the beard. The video, called "The Bearded Bunch" talks with seven local beard aficionados about the beard's history and why they choose to rock one. "It's just a part of kingship and manhood," says barber Marcus Williams.
Philly rappers like Freeway and Philadelphia's prominent African-American Muslim population have helped solidify the idea that, yes, the "Philly Beard" is a thing. Now, national publication Ebony Magazine has picked up on the craze.
Renee DeSantis, abeautyloft.com
Time to dig out the scarfs and gloves! This weekend the Delaware Valley is expected to get an early visit from Old Man Winter, with temperatures dropping into the low 40s. While doubling up on clothes provides some protection from the cold, skin and hair need extra TLC from high winds, dry air, and cold temperatures. Arm yourself with these six products to fight off the effects of the season's chilly forecast.
Strands will need an extra boost of moisture in frigid weather. One to two drops of Aveda's Dry Remedy Daily Moisturizing Oil on the ends of your hair will keep hair soft and shiny without weighing it down. $27
Aquaphor is the cult favorite superhero of ointments. It helps heal everything from diaper rash to burns, but people with dry skin swear by this as a face moisturizer during the fall and winter. $12.95, 14 oz. jar