Archive: June, 2013
Stu Bykofsky

, Daily News Columnist
What to make of whistleblower/traitor Edward Snowden, who has moved from Hong Kong (under the thumb of semi-communist China) to the "democracy" of Russia under autocrat/Super Bowl ring thief Putin?
The young man is not helping his case by cozying up to America's adversaries, nations who jail (or kill) political dissidents.
Next stop North Korea? Iran? I'm sure U.S. doesn't have an extradition treaty with them.
Stu Bykofsky

, Daily News Columnist
So today's paper reveals D.A. Seth Williams had the same little problem keeping abreast with his PGW bill as did Mayor Michael Nutter.
Nothing really new here, because back in 1987, then City Councilman John Street -- ooops -- had the same pesky problem:
http://articles.philly.com/1987-09-25/news/26207433_1_pgw-bankruptcy-filing-philadelphia-gas-works
Stu Bykofsky

, Daily News Columnist
The early response to today's security vs. privacy column has been from people who don't trust government. At all.
In general terms, I don't "trust" government either, and I have written enough columns to substantiate my view. But I do not think all politicians are corrupt or untrustworthy.
If you think the government should not surveil citizens ever, under any circumstances, you are inviting attacks on the homeland. There is a legitimate need for intelligence agencies abroad and at home. If you can't see the need for that, I can't explain it.
Stu Bykofsky

, Daily News Columnist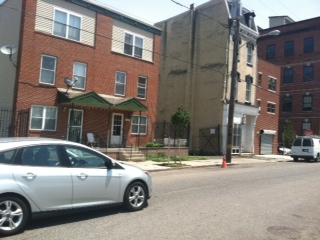 So here's where journalism's limits are tested.
Today's column tells the story of a couple of Francisville business owners who felt an executive of the Francisville Neighborhood Development Corporation was calling L&I to harass them.
Well, she did call L&I, but she says it was because complaints had been registered by neighbors.
Stu Bykofsky

, Daily News Columnist
My middle name. I'm named after Eugene Victor Debs, a labor leader (and Socialist presidential candidate) of the late 19th and early 20th Centuries.
He was a great man, a great American. I was, and am, union to my bones.
For me, a union is right until proven wrong, in the same way any American is innocent until proven guilty.
Stu Bykofsky

, Daily News Columnist

By playing the "gay card," Pfc. Bradley Manning's attorney casts suspicion on every gay American who has served, and does serve, with distinction.

I guess with no race card to play, this was the next-best option.

Let's be clear about the seriousness of what Bradley did. He was not a CIVILIAN whistle-blower. He was MILITARY. He was under oath.