Stu Bykofsky, Daily News Columnist
This is a blog post, not a column, so I feel more free to indulge myself and maybe do something usual journalistic jurisprudence frowns on. Bitch.
Since I have been a member of the NAACP every year since at least 1996, I did want to cover at least a portion of the grand daddy of all civil rights organizations.
I also hoped to stand in the room for President Obama's address, which is supposed to start about an hour from the time I am writing this, at 3 p.m.
Stu Bykofsky, Daily News Columnist
Still awaiting implementation (happily) is a 2013 City Council resolution calling on the Philadelphia School District to make Howard Zinn's "A People's History of the United States (1492-2001)" a required part of the high school U.S. history curriculum.
Since City Council had no authority to demand this, the non-binding resolution (introduced by Jannie Blackwell and Jim Kenney) was useless as a fan in a hurricane.
Howard Zinn was a self-radicalized historian, a Marxist who authored several revisionist histories.
Stu Bykofsky, Daily News Columnist
It was clear a relaxed, calm Hillary Clinton was playing defense in an interview with CNN's Brianna Keilar late Tuesday afternoon.
http://www.usnews.com/news/blogs/run-2016/2015/07/07/defiant-hillary-clinton-tells-cnn-people-trust-her
Clinton parried with the reporter, hands up, protecting her face, jabbing away the more pesky questions.
Stu Bykofsky, Daily News Columnist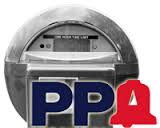 It took a while, but I got some answers that came in too late to be included in today's joust with the Philadelphia Parking Authority and the Bureau of Administrative Adjudication:
http://www.philly.com/philly/columnists/stu_bykofsky/20150703_Philadelphia_Parking_Authority_loses_one.html
Stu Bykofsky, Daily News Columnist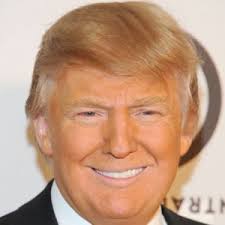 The media has always loved Donald Trump, while simultaneously loathing him, going back to the '80s when he was throwing up casinos like dice, plus hotels and buildings and more, more, more. His "The Art of the Deal" was a big deal.
I covered his moves in Atlantic City, where I knew he was the Exaggerator-in-Chief. Every venture was the biggest, the best, no one could do it like the Trumpster. When the Trump Taj Mahal opened in A.C. in 1990, he claimed it was the tallest building in New Jersey. (It wasn't.)
The media turned on him when the real-estate bubble burst, but damned if he didn't make a comeback.
Stu Bykofsky, Daily News Columnist
Heading for the Mayfair section next year is a "protected bike lane."
This comprehensive story by Matt Troy Cassidy would have been better with a picture of a protected bike lane, rather than a regular bike lane.
The picture appears to have been taken in Center City. It also could have explained that a protected bike lane is one with some kind of a buffer, to "protect" the bicyclists who are afraid to ride in traffic. The story explains that.
Stu Bykofsky, Daily News Columnist
ATHENS, Greece — The good old days of travel, when I was on the go all day long, may be gone.
Sad reality thwacked me as I was climbing the hill — it has two parts, the first smooth and paved; the second wickedly slippery and broken — to the Acropolis, one of the most familiar profiles in the world, crowning this ancient, glorious and graffiti-smeared capital.
The first half was moderately steep, but wide and paved with something like flat Belgian blocks. After a shaded rest stop at a plateau, the group I was with — all taking the Chat Tours $77 half-day city tour — faced the much steeper upper half, paved with slippery limestone, when there were paths, as we had been warned by tour guide Giota. We were often climbing over what looked like mammoth stone blocks thrown like dice by the gods.