Stu Bykofsky, Daily News Columnist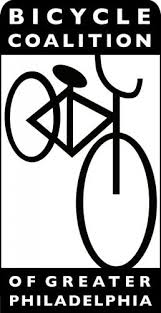 It's hard to believe, but a guy with the Bicycle Coalition of Greater Philadelphia, writing in the City Paper (an arm of the two-wheel community) has come clean about the four kinds of biking jerks.
The four are precisely what I have been writing/complaining about for years, which has resulted in pedalphiles attacking me. But now, the truth is out.
http://www.citypaper.net/article.php?How-not-to-be-a-jerk-while-riding-your-bike-20076
Stu Bykofsky, Daily News Columnist

Is supporting "traditional marriage" intolerance?
Is opposing "marriage equality" a hate crime?
Stu Bykofsky, Daily News Columnist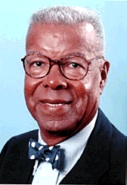 As I write this, I know a lot is being written at the Daily News and elsewhere about Chuck Stone.
A lot of what is written is being written from clips, from people who didn't know the magnificent Chuck Stone.
Of course there was his courage, background, eloquence and journalistic skill. But there was more.
Stu Bykofsky, Daily News Columnist
Where will we go for our "John McCain is old" jokes now?
It was a long, not-always-happy run for Dave Letterman, the irreverent talk-show host who hated the couch/chair/desk format, but came to dominate it.
Well, no.
Stu Bykofsky, Daily News Columnist
A guest on a panel that followed the screening of a pro-Israel documentary the other night, Alan Dershowitz was booed.
The famed criminal defense attorney, author and strong defender of Israel was booed by other Jews, from both left and right, most loudly by the right.
There were almost 700 people in the Harrison Auditorium in the Penn Museum and the hecklers were no more than a half-dozen, but it illustrated a small fracture in the Jewish community, which is not as monolithic as some believe.
Stu Bykofsky, Daily News Columnist
New York City's bike-sharing initiative has a flat tire: It's losing money because it is popular with the wrong kinds of people – low-profit members who buy annual memberships as opposed to high-profit, daily users, according to a detailed report in the Wall Street Journal.
As the story explains, Citi Bike gets no local taxpayer funds, and that's how it should be. The coming (eventually) Philly bike-share program also is built on the premise of no local tax dollars. (In each city, there could be federal taxpayer funds.)
I think bike sharing is a good idea, just like car sharing. Bike sharing, like car sharing, should be a private commercial venture.
Stu Bykofsky, Daily News Columnist

Since I complain when philly.com does things wrong, I'm obligated to praise them when they get things right.
The headline on today's column, "I don't care about Flight MH370," is entirely right.
Stu Bykofsky, Daily News Columnist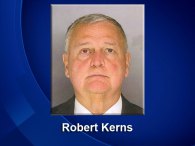 Wow! Twice in one year!
First Mayor Nutter admitted he was wrong to shut down libraries during the (ever-lasting) budget crunch.
Now we have Montgomery County D.A. Risa Ferman admitting her staff screwed the pooch in reading a toxicology report. As a result of their error, she dropped charges against Robert Kerns, former Montco GOP leader, accused of raping a woman on the staff of his law firm.