Poker Wizards Might Teach You Something on New Reality Show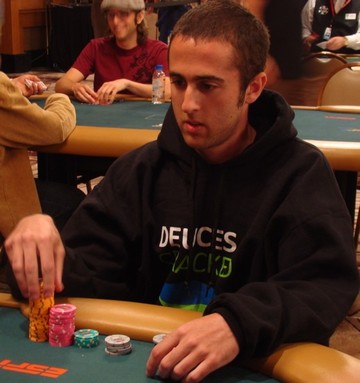 The new '2 Months, $2 Million' on cable's G4 network is not, like most reality shows, an unmitigated time-waster.
Poker Wizards Might Teach You Something on New Reality Show
Jonathan Storm, Inquirer Television Critic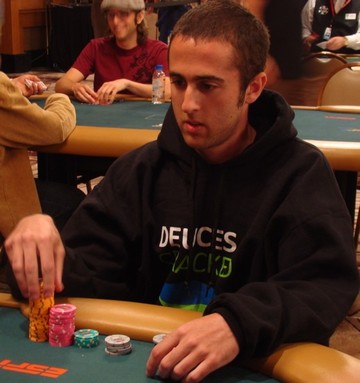 Most reality shows are unmitigated time-wasters, a step or two at most above chain smoking for their beneficial after-effects. Not so the new 2 Months, $2 Million on cable's G4 network. (For all those who are not 24-year-old men and have never heard of the channel: Comcast owns the network for gamers, so it should be somewhere in your lineup.)
2M2MM premieres Sunday at 9 p.m., 10 half-hours in which four young pups, wise beyond their years in the ways of the green-felt world, take up residence in a plush Las Vegas pad and set out to make -- What do you think? They're trying to make it easy to follow -- $2 million in two months. Dani "Ansky" Stern, Brian "Flawless Victory" Roberts, Emil "Whitelime" Patel and Jason "Krantz" Rosenkrantz say they have been poker buddies for years. They must have met in kindergarten.
Krantz may have the most pedestrian nickname, but he's the force behind the show. "We always make a ton of money when we're together," he told me. "We get to the top of our game, critical of others' games. You don't want to play bad when you're being watched."
The guys will be watched 24/7 as they play wherever they can find a game, in the big Las Vegas poker rooms (The Palms was mad for the show, Krantz said. The super high-stakes Bellagio didn't take to the cameras.), on-line, or dragging suckers in off the street.
These kids can take down (or dish out) $100 grand in a day, and it's all their own money. If you don't learn a little something about the game, then you're an idiot, and that goes especially for those "rich and absolutely terrible" players who turn up on the Internet and buy in for upwards of $10,000. "Those games might be easier than a 500 buy-in that's run in the casino," Krantz said.
But don't fret. It's not all pot odds and four-flushers. It's a cable reality show, after all, and, of course, a website. "Throughout the season, they hit many of the city's trendiest clubs," gasps a press release for the show, "often running up $5,000 bar tabs, and spend time checking out the hottest bodies poolside at some of the most exclusive hotels in Vegas."
There are exclusive hotels in Vegas? See, you're learning already.