Amy Poehler Back to "Weekend Update."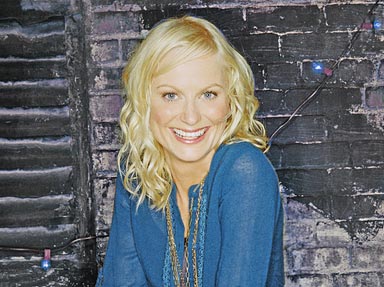 Copy lede here.
Amy Poehler Back to "Weekend Update."
The estimable Michael Ausiello reports from Entertainment Weekly that Amy Poehler will sit back down behind the Saturday Night Live anchor desk, if not on Saturdays. She'll join Seth Meyers on Saturday Night Live Weekend Update Thursday and, after spending half the show reciting the title, will go into the usual news-oriented highjinks. Poehler's definitely skedded for Sept. 17 and 24, Ausiello says, but it's not clear if she'll continue beyond that. Update runs until Oct. 15, when 30 Rock returns.
On Sept. 17, Update goes at 8 p.m., followed by the second season premiere of the Poehler-starrer Parks and Recreation at 8:30, the return of The Office at 9, and the premiere of the promising Community, about misfits, including SNL alum Chevy Chase, at a community college, at 9:30.