NBC Disses "Glee"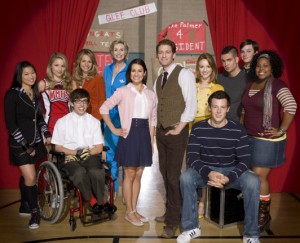 Copy lede here.
NBC Disses "Glee"
Jonathan Storm, Inquirer Television Critic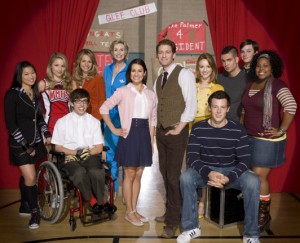 I'm not one to get heavily into quoting bad-boy gossip grinder TMZ, but sometimes you just can't resist.
The site, in a short blurb that isn't worth linking, says its sources say the folks at Macy's invited the Glee-sters to dance and sing in the big Thanksgiving Day Parade, which turns out to be one of the last remaining hits on NBC. But the Peacock, apparently up in clucks that the move would give free publicity to the Fox show, nixed the performance.
Too bad, because the Glee kids are great, and the show is one of the best in memory on TV -- not perfect, but so different from most other things and genuinely entertaining. You think it's really going to lure viewers from the smarmy Law & Order: SVU Wednesdays at 9 p.m.?