Bristol Palin gets her own reality show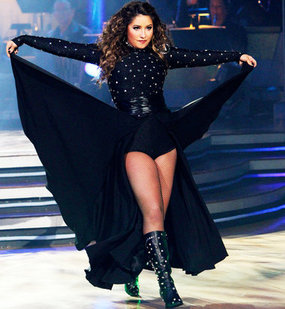 Bristol Palin signs for her own reality show
Bristol Palin gets her own reality show
What took them so long?
The highly rated (not) Bio Channel Monday afternoon announced that Bristol Palin, the world's most famous daughter of a former American vice-presidential candidate, has landed her own reality show.
It's a 10-part series featuring the former Dancing With the Stars favorite and one of her competitors, Kyle Massey, as they go about their fascinating lives in Los Angeles, where Bristol has journeyed with her son, Tripp, to work for a charity.
Bristol has moved in with Kyle. She's still unmarried, thank goodness, since Kyle's hot brother, Christopher Massey, also lives in the house.
Christopher's a Nickolodeon star. Kyle's a Disney star. The fireworks are sure to rival Jersey Shore.
"Bristol is the kind of personality BIO is drawn to," said David McKillop, executive vice president of programing at A&E Network and BIO Channel (i.e. one that might actually interest viewers, for some unknown reason).
"Her personal life has been playing out in the media for several years, but this will be the first time she's opening up her real life, with her son and her friends the Massey Brothers."
This show's expected to hit your TV screen this fall. No word on how much the celebrities are being paid.
No matter who winds up running on the Republican side for president in 2012, there will be no political problem, since the birth certificates of Bristol, Tripp and the Masseys all indicate they are too young for the job.