Archive: July, 2010
Jonathan Storm, Inquirer Television Critic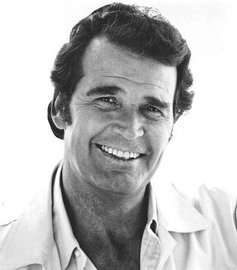 Showing unusually exquisite taste, the Television Critics Association Saturday night gave three of its 11 coveted annual awards to Glee, and also honored rookie wonderments Modern Family and The Good Wife, acknowledging one of the best freshman broadcast series classes in TV history.
Belying the opinion that the growing number of young people in the group who do their work on line don't appreciate the subtleties of old-time television, the TCA gave M*A*S*H its heritage award, acknowledging the cultural and social impact of the show. It presented James Garner with its lifetime achievement award for more than 50 years of wonderful work in Maverick, The Rockford Files, 8 Simples Rules, several less successful series, and a host of TV movies.
Garner didn't make it to the party. "Jim hates these things," said his friend Jon Winokur, who accepted the award. "He just doesn't think her deserves peoples' attention."
Jonathan Storm, Inquirer Television Critic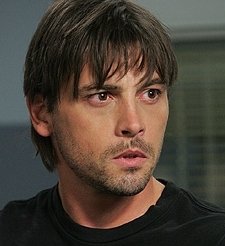 Law & Order big daddy Dick Wolf put rumors to rest Friday at an NBC panel at the annual Television Critics Association summer Press Tour. "I can confirm that it has moved into the history books," Wolf said about the show that will forever be tied for longevity with Gunsmoke at 20 seasons, currently the longest run of any TV drama.
But, dammit, he refused to spell the show's distinctive "dunh-dunh" sound that fills the air at every scene change.
"Can you, please?" I asked. "Not anybody but Dick Wolf can spell that noise."
Jonathan Storm, Inquirer Television Critic
Ryan Seacrest may have been all worked up on his morning radio show about Ellen DeGeneres' shocking, surprising, amazing, earth-shattering announcement that she was leaving American Idol, but TV critics at their summer meeting in Beverly Hills were unmoved.
There was some discussion in the halls. The critics' consensus to replace DeGeneres (after the Associated Press reported it): Jennifer Lopez. "It's not a done deal, only about 50-50," said one, trying to be authoritative and also trying to plant seeds of doubt in his fellow-critics that he had better sources than they did. That's a common, generally harmless, tactic at these meetings.
On the radio, Seacrest went on and on assuring everybody that Ellen didn't get the boot, boosting the idea that she did. But it didn't sound that way in her exit statement: "It was hard for me to judge people and sometimes hurt their feelings," said the future daytime talk-show queen.
Jonathan Storm, Inquirer Television Critic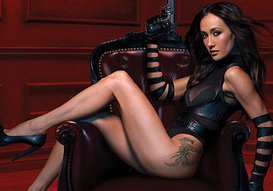 Maggie Q, action star, did not change her name so she could work with McG, action producer/director.
"Oh, my name," Margaret Denise Quigley responded at a Television Critics Association panel when I asked the dumb question, "they couldn't pronounce it in Asia, and that's all that happened. So they shortened it." Q spent her whole life in Hawaii before going to Asia for a modeling gig. She wound up staying there for years.
McG shortened his name from Joseph McGinty Nichol because he thought it was cool. "I've been taking [guff] for it from years from the TCA." Mostly from me. Must be something in my genes.
Jonathan Storm, Inquirer Television Critic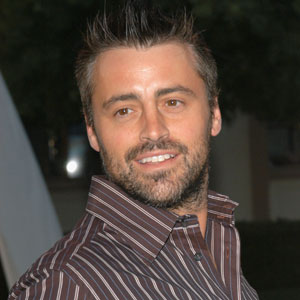 How you doin', Matt LeBlanc?
Just fine, thanks. Working in a new show with my old buddy David Crane from Friends, you know, son of Gene Crane, the legendary Philly TV guy. I play "Matt LeBlanc."
Showtime's Episodes has a lot in common with another show in which a successful NBC sitcom guy from the '90s plays a slightly skewed version of himself. Only in the case of Curb Your Enthusiasm, Larry David is the writer, producer and the star. On Episodes, Crane and his writing and life partner, Jeffrey Klarik, do the behind-the-scenes.
Jonathan Storm, Inquirer Television Critic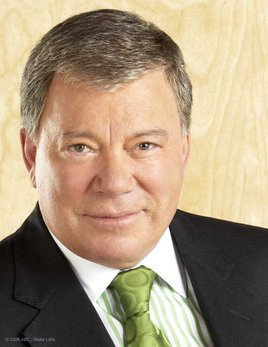 "Why are we pussyfooting?" the legendary Willliam Shatner asks about the title of his new fall CBS sitcom $#*! My Dad Says. The Shat says CBS and everybody else should just use the word itself in the title, rather than a bunch of puncuation symbols. Folks from the network Wednesday pronounced $#*! as bleep, and I'm pussyfooting around because there's no way the word itself gets into the Inquirer or my blog.
"I've got grandchildren," Shatner, a vital a 79-year-old, said. "I brought up three girls. They've all got kids. OK? And you say "Boopy doo-doo, you've got to make poo-poo. Come on. Make poo-poo in the toilet." Eventually, "poo-poo" becomes [you know what]. ... You say that to your kids. The word ... is around us. It isn't a terrible term. It's a natural function.
Shat's show isn't terrible, but, at least in its first incarnation, it's not so great, either. It's based on the Twitter feed of the same name from Justin Halpern, which quotes the pithy and unvarnished wisdom of his 74-year-old dad, Sam. Producers have replaced the actor who plays Halpern, so we'll see how that goes.
Jonathan Storm, Inquirer Television Critic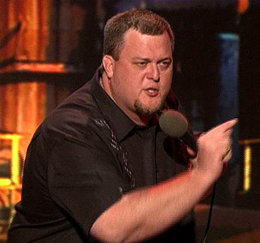 Billy Gardell, who's been traipsing around the country for years as a standup, has one of the fall season's plum roles in CBS's Mike and Molly. He's Mike Biggs, a cop who has gained the equivalent of his own personal partner in the years since the police academy. Mike sees Molly Flynn at an Overeaters Anonymous meeting, and the result is love. The show, exec produced by Chuck Lorre, who's adding to CBS's biggest comedy hits with Two and a Half Men and The Big Bang Theory, is a sweet and funny relationship comedy about two people who happen to be overweight.
It's a big, fat role for a big, fat man. "I broke a chair before I came over here," he told TV critics Wednesday. "I'm not kidding."
And it's appreciated: "When you're a fat guy in Hollywood, you're the bad guy, the cop, or the neighbor. That's what you're doing. 'Bring them to me. You kids get out of here. She's going to kill us both.' "
Jonathan Storm, Inquirer Television Critic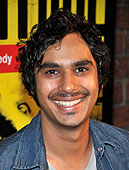 On The Big Bang Theory, Kunal Nyaar plays Rajesh Koothrappali, the genius geek who gets dumbstruck in the presence of women. There were lots of women at the Television Critics Association panel Wednesday morning with the show's actors and producers, but Nyaar was talking a blue streak. "I've been drunk since 6:30," he explained.
I asked Nyaar why so many Indian characters and actors were turning up on TV these days. There's Archie Panjabi, who plays the tough but mysterious Kalinda Sharma on CBS's The Good Wife. Reshma Shetty plays the simultaneously sultry and level-headed nurse Divya Katdare on USA's Royal Pains. And this fall, NBC has an entire sitcom set in India, a TV version of the feature Outsourced.
"We are everywhere now," he said. "It doesn't surprise me. We are all really good-looking and talented, and I'm really happy that we continue to take over the world."