Archive: June, 2011
Jonathan Storm, Inquirer Television Critic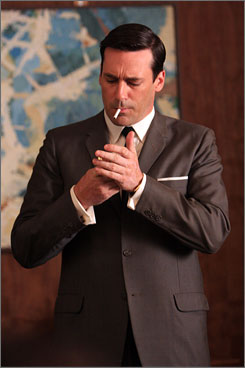 Dapper Don Draper has signed up for three more years on AMC's Mad Men. Is he out-living his welcome?
After a contract battle royal with executive producer Matthew Weiner, Lionsgate, which produces the steamy (and smoky) period piece for AMC, has signed Jon Hamm to work on the show through 2014, which would be about 45 years past the era when the show is set.
The new deal adds an extra year to his previous contract and will boost his salary to $250,000 for the show's seventh season. That's big acting money by any TV standard. Laurence Fishburne was getting $350,000 for CSI: Crime Scene Investigation, a show which draws four times more viewers than Hamm and the rest of his retro crowd. It's chicken feed, however, compared to Weiner's estimated $750,000.
Jonathan Storm, Inquirer Television Critic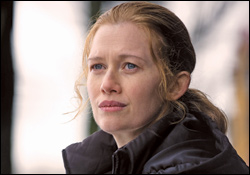 The brains of some TV critics are still smoldering after Sunday's season finale of AMC's The Killing.
SPOILER ALERT: If you still have it on the DVR, you might want to stop reading here, though there's not a whole lot of specific plot rehash.
I'm easy, but I do understand how people feel jerked around by the show and by AMC, which kept promoting the "Who Killed Rosie Larsen?" theme and failed to deliver any answer in the end. "Come back next year," the show asks, after throwing so many curve balls and red herrings into its last five minutes that even Seattle, with the American League Cy Young winner and a big fishing industry, seemed overwhelmed.
Jonathan Storm, Inquirer Television Critic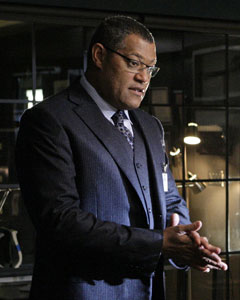 Big shake up in the aging CBS crime lab at CSI: Crime Scene Investigation: Two of the lead investigators will be scarce next season.
Laurence Fishburne has decided not to renew his one-year contract to play Ray Langston, who killed his crazy nemesis, Nate Haskell, at the end of the show's 11th season last month. Bill Irwin created one of TV's best villains with the Haskell character, and, sad to say, his serial killer was more compelling than Langston, who never caught on with the still-entertaining CSI and made veteran viewers pine for the return of William Peterson's Gil Grissom.
Marg Helgenberger, whose Catherine Willows character has been with the series for all its 251 episodes, announced months ago that she would reduce her role to recurring in 2011-12.
Jonathan Storm, Inquirer Television Critic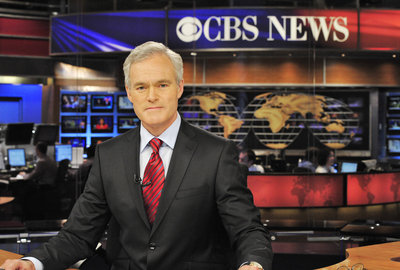 It was so low-key, even a whale couldn't hear it.
The inaugural episode of The CBS Evening News with Scott Pelley registered lower on the Richter scale than the little earthquake that hit Philadelphia 10 days ago. At least the 1.7 temblor excited a few close neighbors.
In the first episode, there was nary a whisper that this was a new man in the driver's seat. Reports were that Pelley didn't want his name in the title, but the network insisted.
Jonathan Storm, Inquirer Television Critic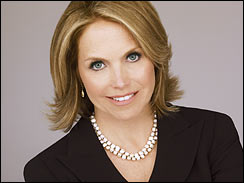 Disney/ABC Monday is expected to announce a deal that gives Katie Couric a syndicated talk show, which would run on most of the network's stations beginning in 2012, and also gives her a position with ABC News starting this fall. Former NBC boss and longtime Couric crony Jeff Zucker would executive-produce the talk show.
The Hollywood Reporter's Marissa Guthrie, with help from Alex Ben Block and Lacey Rose, broke the story here. It says Couric would appear on news programs, but not have any particular starring role, though she would get to lead some prime-time specials.
Disney would syndicate the talk show. ABC-owned stations (Philadelphia's Channel 6 is one) would give it a good starting foundation, but it would have to be sold around the country to station groups and local independent stations.
Jonathan Storm, Inquirer Television Critic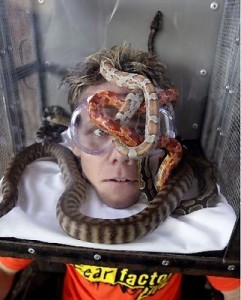 Don't let it bug you, but Comcast is polishing the image of its new NBC toy by ordering 10 new episodes of the old reality disgust-a-thon Fear Factor. That sets the net to be the mostest with the grossness.
Joe Rogan is said to be "high on the list" to re-visit the high point of his career as host of one of the original 21st Century reality shows, if they can pull him away from his great gig as color man for Ultimate Fighting.
The Factor (not O'Reilly, though he can be pretty gross, too) was the one people pointed to when they were really sick of the genre and not deeply enough into it to come up with Temptation Island or The Littlest Groom. No matter. TV geniuses, both at NBC and Endemol, which will produce it again, believe the time is right to bring it back.