Jonathan Storm, Inquirer Television Critic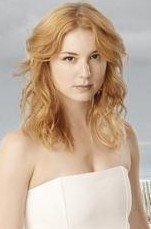 ABC has done a much worse job than NBC and Fox of getting out previews of its new fall shows. The network is providing single, continuous clips from each pilot, about a third the length of the four-minute NBC and Fox previews, which were produced to introduce the series' themes and characters, and, it was hoped, present them in their best light.
So it's important not to put too much stock in these clips for predicting your eventual response to the entire shows, especially in comparison to the previews you've seen from other networks.
That said: What a crop of losers! Most of the snippets contain things we've seen before and scenes that aren't very compelling, even though they're supposed to be high points from the series pilots.
Jonathan Storm, Inquirer Television Critic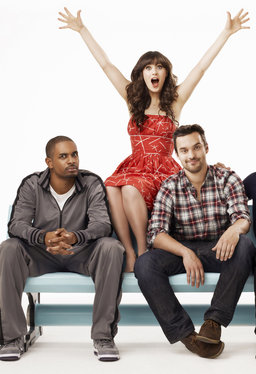 Fox programs only 15 hours a week in prime time. Sometimes, it's had more than one-fifth of them clotted up in the spring with American Idol, a move which has single-handedly given the network the top spot in the ratings among 18-49 year-olds for the entire season for the last seven years.
But it's no gift to people who like good drama and comedy. A lot of them are especially upset that Fox canceled The Chicago Code. That happened so the network could clot up another sixth of its schedule in the fall with another singing competition, The X Factor, featuring Simon Cowell and Paula Abdul judging the usual collection of cracked crooners and banshees who warble their way through these things. Such creativity. Such promise. So many millions of Americans wasting their time with this baloney.
But Fox announced eight new scripted shows, as well, four for fall and four for later on, and some of them look pretty good, judging by the previews the network has put out.
Jonathan Storm, Inquirer Television Critic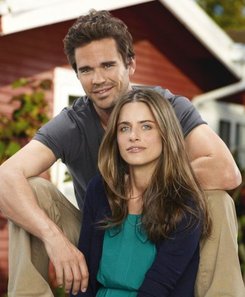 The Peacock has sent links to trailers of its new shows to TV critics, and I'm offering them up here so you can get an advance look.
It's a mistake to write off or embrace any TV show from a four-minute preview, but the clips do provide insight. From them, I'm excited about some series that didn't interest me from their written description, and I'm turned off by others that sounded intriguing at first blush.
My favorite drama turns out to be Grimm, a crazy-sounding concept about a guy who can see supernatural beings underneath their benign human disguises. It's scheduled Friday after Chuck, in an NBC attempt to get a sci-fi/fantasy block going.
Jonathan Storm, Inquirer Television Critic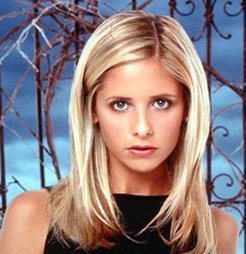 A crazy quilt of leaks, announcements, confirmations and general static has made the normally semi-organized Upfront Week, when the networks announce their new fall schedules, somewhat of a shambles.
Huge news (courtesy of Deadline Hollywood's Nellie Andreeva): Buffy the Vampire Slayer's Sarah Michell Gellar will return to her roots on the CW, not CBS as originally planned, in Ringer. She plays a twin posing as her identical sister to escape the mob.
Other developments Friday:
Jonathan Storm, Inquirer Television Critic
The foundation for this news isn't quite as solid as yesterday's leaky scow which let out the pick-ups at Fox, but lots of knowledgeable Hollywood folk are reporting that NBC will bring back cult-darling Chuck for a fifth season and the likable Parenthood for its third visit to the dance.
Chuck has a shortened (13-episode) order, but at least it's back. No word on the Parenthood order.
The beleaguered network has also reportedly picked up four pilots, two comedies and two dramas:
Jonathan Storm, Inquirer Television Critic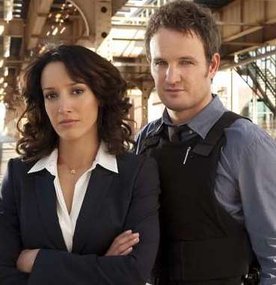 It's the Wednesday morning massacre. Word came in the wee hours that nary a one of the Fox network maybe-yes, maybe-no series made it through the selection process for next fall.
All five of Fox's "bubble" shows got the ax. Each one has strong partisans, and there is sure to be wailing and gnashing of teeth, especially among those who prefer a little creativity in their television. Simon Cowell's big, bad X Factor – yet another take on the star-is-born competition show, which is sure to be a huge hit now that Paula Abdul has been signed as a judge-coach –needs plenty of fall room.
I'll miss the stirring Chicago Code, starring Jennifer Beals and Jason Clarke, the most. Close behind is Human Target, where Jackie Early Haley and Chi McBride provided wry support for security dude Mark Valley. McBride has more bounce than the ball at a Sixers game, and he should be back in a trice. We'll have to hold our breath about Haley.
Poll: Which show will you miss the most?

(754 votes)
Jonathan Storm, Inquirer Television Critic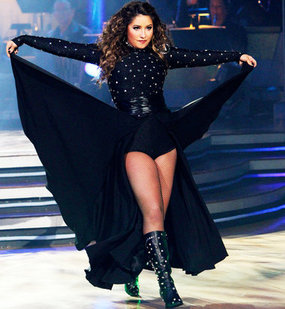 What took them so long?
The highly rated (not) Bio Channel Monday afternoon announced that Bristol Palin, the world's most famous daughter of a former American vice-presidential candidate, has landed her own reality show.
It's a 10-part series featuring the former Dancing With the Stars favorite and one of her competitors, Kyle Massey, as they go about their fascinating lives in Los Angeles, where Bristol has journeyed with her son, Tripp, to work for a charity.
Jonathan Storm, Inquirer Television Critic
"Tonto, it's awfully quiet."
"Too quiet, Kemo Sabe."
Get ready for a little noise.
Jonathan Storm, Inquirer Television Critic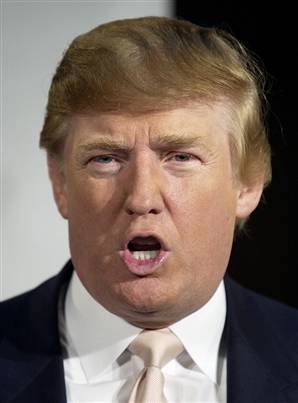 The ladies had other plans. Brian Williams was the only big-network anchor to make it to the camera Sunday night when news broke of the death of Osama Bin Laden. ABC's Diane Sawyer and CBS short-timer Katie Couric (her contract ends this month) were nowhere to be seen.
CBS and ABC went with the second string. Good Morning America's George Stephanopoulos wrangled the longest ongoing network coverage. NBC and CBS turned things over to local stations around midnight, while ABC hung on about an hour later.
Over at CBS, Russ Mitchell, the regularly scheduled Sunday anchor, handled traffic cop duties.
Jonathan Storm, Inquirer Television Critic
Maybe Mafia Wars (and FarmVille) stuck the nail in the coffins of two recently canceled soap operas.
The trade mag Adweek raises that possibility, noting a precipitous drop in TV ratings just as the games were becoming more popular on social media. When Zynga, publisher of the hottest games, was founded in 2007, both All My Children and One Life to Live had a 1.9 rating among women 25-54, the key soap demo.
Mafia Wars showed Jan. 1, 2009, and by the middle of that year when FarmVille was introduced, comScore reported, the games involved more than 40 million active players a month. Now the soaps are scoring in the 1.3 ratings range, off nearly 30 percent, while 47 million play FarmVille, and the newer CityVille scores about 88 million players a month worldwide.