Jonathan Storm, Inquirer Television Critic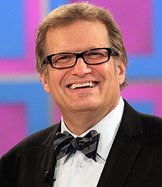 Hurricane Irene blew away the annual local casting call for The Price is Right last week. It has been rescheduled for Friday at Atlantic City's Taj Majal, from 2 to 5 p.m.
Not a lot of requirements. You get interviewed on camera, asked questions like why you would want to be on the show. The whole process should take less than a minute. Who knows how long the wait in line will be?
Two people will get a free trip to Los Angeles to be in the show's audience, and at least one of them is guaranteed a spot on Contestants' Row, where, we hope, he or she won't overbid on a cheesey piece of furniture or bid 420 on every single item.
Jonathan Storm, Inquirer Television Critic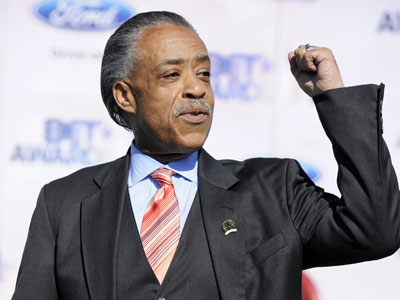 It's official. The Rev. Al Sharpton will take a full-time gig on MSNBC, beginning Monday.
Sharpton will host the 6 p.m. hour, called PoliticsNation, weekdays on the network, joining the 7-to-10 p.m. lineup of Chris Matthews, Lawrence O'Donnell and Rachel Maddow.
"I am very happy and honored to join the MSNBC team as we collectively try to get America to 'Lean Forward,' " Sharpton said in a statement, echoing the network's official motto, which, executives swear up and down the flagpole, has absolutely nothing to do with the word progressive, or, heaven forfend, liberal. They swear up and down. You decide.
Jonathan Storm, Inquirer Television Critic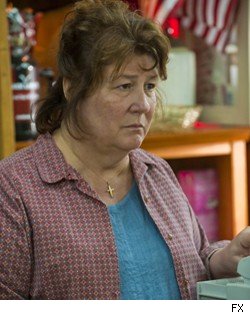 Riding into the 2011-12 fall season, with a big role on a CBS drama, Margo Martindale is enjoying a successful period in her career. The actress, who has appeared in more than 75 movies and TV shows, did a crackerjack job as Kentucky family crime boss Mags Bennett on FX's Justified. This fall she plays the assistant to a hotshot surgeon who gets advice from his dead wife about lightening up and paying more attention to his patients.
The show is called A Gifted Man, and will air Fridays at 8 p.m. on CBS, TV's top slot for well-meaning ghosts and the people they help. Martindale's a bit in the background in the pilot, but executive producer Neal Baer promised she'd have a bigger influence as the show progresses.
"I know how good she is," Baer told TV critics Wednesday, "because when I did SVU, she put Elle Fanning in a cage and told her to set Connie Nielsen on fire."
Jonathan Storm, Inquirer Television Critic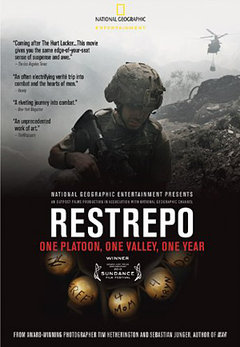 The Television Critics Association gave out its annual awards Saturday night at a swell party at the Beverly Hills Hilton, not quite the celebrathon that is the Golden Globes, held in the same room, but with just about the same amount of cocktails.
Mad Men and Modern Family each got two awards, and Friday Night Lights was named program of the year, even though this was the show's last season and it ran on DirecTV. A parting gift, I suppose.
I've never been a fan of these awards, figuring critics give out prizes every day, and a collective effort undermines the notion that we should make independent judgments. Mad Men, which was named best drama, and Jon Hamm, whose portrayal of Don Draper won for "individual achievement in drama," are both perfectly logical, but tired, choices. Justified and The Good Wife, the former with Timothy Olyphant and Margo Martindale, the latter with Julianna Margulies, would have been better choices, along with several other entries, in my humble opinion.
Jonathan Storm, Inquirer Television Critic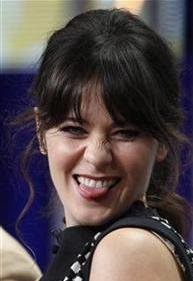 Zooey Deschanel stars as an adorable dork in Fox's New Girl this fall. Without her, the show would be routine. With her, it's one of the best new fall series.
"What I like about the character is she's not one thing," said creator Liz Meriwether, somewhat of an adorable dork herself. "I feel it's common in TV, especially with female characters, to kind of put them in a box and be like, they're a dork, so they can't be attractive. They're attractive, so they can't be smart. I have definitely come across that before, and I think Zooey is everything."
"This show advocates the attractive dork," director Jake Kasdan chimed in.
Jonathan Storm, Inquirer Television Critic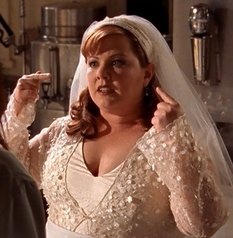 No surprise: Alec Baldwin will kick off the 37th season of Saturday Night Live Sept. 24, surging into the lead as the host with the most on the show -- 16 times, passing Steve Martin at 15, whom I'll bet every dollar I have will turn up to do a bit about the rivalry.
Big surprise: Melissa McCarthy, from CBS's Mike & Molly will host week two. McCarthy's kind of surprised herself, or at least she was when the topic came up last summer when she met with SNL boss Lorne Michaels. McCarthy was writing for Michaels' company.
"I went to meet him," she told me Wednesday at CBS's big party in a parking lot transformed into a Japanese garden next door to the Beverly Hills Hilton. (It's amazing what the party gods can do out here in the Land of La.) "And he said something about hosting, and I just quietly sat there and thought, 'I can't believe I'm in his office.' I was just trying not say anything weird. And then he said that.
Jonathan Storm, Inquirer Television Critic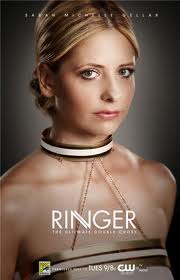 Sarah Michelle Gellar, who appeared early in her career for three years as Kendall Hart Lang on the long-running soap All My Children, confirmed Thursday she would return to the show -- if only for one day -- before it's canceled this fall.
"It doesn't make sense to me" that the show was killed, she said. She said she called the producers, and they were up for it. "I won't be playing Kendall," Gellar said. (Of course she's still alive and kicking -- and has been since 1970 -- currently played by Alicia Minishew with the new last name of Slater.) "I don't know what I'll do."
Gellar, now all of 34, has a new show this fall, Ringer, on the CW, in which she plays twins, both apparently on the run from people who want to kill them. It's one of the better fall series. Gellar says she took the role in part because she was tired of her nomadic life as a movie actor, and wanted to spend time with her daughter, Charlotte, who will be 2 next month. "I want to put her to bed, get up with her in the morning, see her first day of school."
Jonathan Storm, Inquirer Television Critic
Kat Dennings brings her alt vibe to CBS's 2 Broke Girls, the best new fall sitcom, where she plays a perennially penniless waitress opposite Beth Behrs' newly bankrupted socialite. Her first paid acting gig outside of commercials, at age 14, was for executive producer Michael Patrick King in a episode, "Hot Child in the City," on Sex and the City. She played a girl at a bar mitzvah who got involved in a little oral sex. (Ain't premium cable grand?)
"It changed my life," Dennings told the critics Wednesday. "Really it did. I was a home-schooled kid living in the forest, and I didn't even have cable."
It was a civilized forest, in Bryn Mawr, but Dennings has a wonderful way with words.