Archive: July, 2011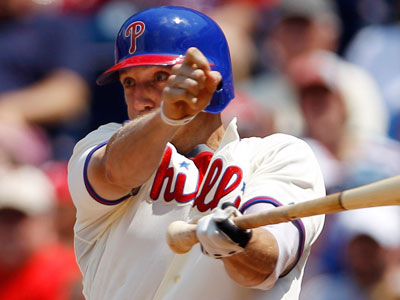 Count Pittsburgh Pirates manager Clint Hurdle among one of the many who were truly impressed by the Phillies acquisition of Hunter Pence from the Houston Astros.
Hurdle was effusive in his praise before the Phillies swept the Pirates with Sunday's 6-5 win in 10 innings at Phillies at Citizens Bank Park. It was a game in which Pence scored the winning run after he and Raul Ibanez hit consecutive one-out doubles.
"He brings a defensive edge," Hurdle said. "He brings a guy who can win games on field, on the base paths."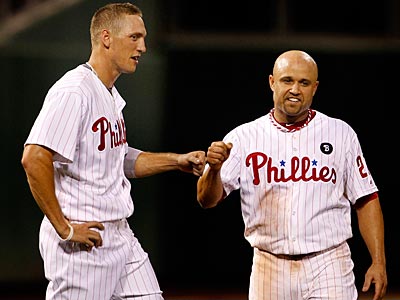 Hunter Pence brings plenty positives to the Phillies but most of all his arrival has energized a team that despite its 67-39 record, can always use a jolt.
The baseball season is a grind and while the Phillies have been winning with machine-like precision, the same routine at times gets a little stale.
Pence, who went 1 for 5 with an RBI in his Phillies debut, is not only an all-star performer with a rife arm, but he has brought a spark to a team that is entering the proverbial dog days of August.
Playing without Villanova bound Ryan Arcidiacono, the PA Playas have rallied to make the quarter-finals of the consolation bracket at the AAU Boys' Basketball National Championship in Orlando, Fla.
This evening, the PA Playas knocked off Wisconsin Playground Elite on Saturday night to earn a spot in Sunday's quarterfinal at 4 pm. Kennedy Chukwuocha, Tyler Katz, Brendan Kilpatrick and Aaron Morgan each scored 16 points to lead the team.
If the team wins Sunday's quaterfinal, they'll advance to a semi-final later tommorrow night for a chance to play in the tournament's 15th place game on Monday morning. There are 160 teams in the 11th grade Division 1 bracket.
With just under two weeks before they play their first game for newly minted head coach Jurgen Klinsmann at Lincoln Financial Field, the United States national team was given the opportunity to look ahead as the qualifying pools for 2014 World Cup were announced today.
The US finds themselves in the same pool as Jamaica, a team they knocked off, 2-0, in last month's CONCACAF Gold Cup Quarterfinal. The Jamaican's feature a fast-paced style of play and are backed by six-foot-five goal keeper Donovan Ricketts, who plays professionally for the Los Angeles Galaxy.
Joining the US and Jamaica in Group A of the third round of qualifying in North, Central America and the Caribbean will be the winners of the second round of Groups E and F, which remains pretty open. The World Cup will take place in the summer of 2014 in Brazil.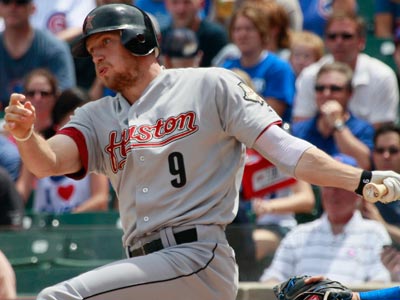 The first thing everybody on the Phillies talked about when discussing Hunter Pence is his grit.
Pence should quickly become a fan favorite. The Philadelphia sports fan loves a player who gets his uniform dirty. And it helps when he can also play at an all-star clip.
Despite all the glowing reports from Charlie Manuel, Ruben Amaro Jr. and the players about Pence's hard-nosed play, lost in all this is that he gives the Phillies a much needed right-handed bat.
Eagles press conferences from Friday, July 29, 2011
Defensive Coordinator Juan Castillo
July 29, 2011
With the firing of head coach Butch Davis at the University of North Carolina, Holy Spirit linebacker Dan Mastromatteo plans to decommit from the Atlantic Coast Conference school according to Spirit head coach Chalie Roman.
Mastromatteo earlier made a verbal commitment to attend North Carolina. "He may decommit this afternoon," Roman said. "He loves the school, but it's the coaching situation and the possiblity that the school can receive sanctions."
The 6-foot-3, 235-pound Mastromatteo had 90 tackles and 11 sacks for a Holy Spirit team that went 12-0 and was the Non-Public state Group 3 champion.
While the Union will have its usual loud fan support, not everybody will be rooting for the home team when they host the Colorado Rapids in Friday's 7:30 Major League Soccer matchup at PPL Park. Rapids midfielder Jeff Larentowicz, a graduate of Chestnut Hill Academy, will have his own little rooting section.
He said his mother has rounded up 115 tickets for friends and family.
"I'm very excited about this game," Larentowicz said in a phone interview. "It is great to be home."