Archive: June, 2012
Myles Nash, a 6-foot-5, 205-pound senior-to-be at Timber Creek, has accepted a football scholarship to Rutgers.
Nash played defensive end and was the backup quarterback for the 12-0 Chargers.
He said he was recruited to play outside linebacker at Rutgers.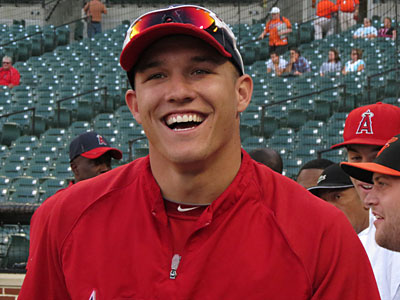 BALTIMORE — Los Angeles Angels first baseman Albert Pujols knows a little something about taking the baseball world by storm at a young age.
As a 21-year-old rookie in 2001 with the St. Louis Cardinals, Pujols batted .329 with 37 home runs and 130 RBIs. He was the unanimous selection for National League Rookie of the Year and fourth in the MVP balloting.
Now Pujols has enjoyed seeing Millville product Mike Trout burst on the scene in almost similar fashion. Trout, who missed most of spring training due to illness and a shoulder injury, didn't join the Angels until April 28, and has dominated ever since.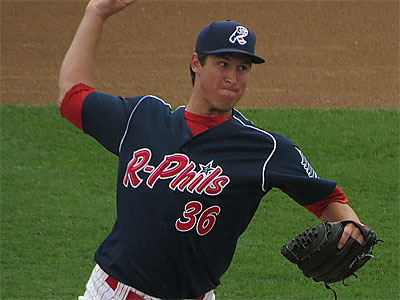 READING — It was a little earlier than usual, but the 9:30 a.m. start didn't stop Reading Phillies right-hander Jonathan Pettibone from posting his third consecutive impressive outing in a season of continued progress.
Pettibone wasn't involved in the decision during Monday's 4-3 victory in 10 innings over the visiting Akron Aeros at First Energy Stadium, but he certainly pitched well enough to win.
He threw seven plus innings, allowing four hits and two runs, only one earned. Pettibone struck out eight batters and walked two.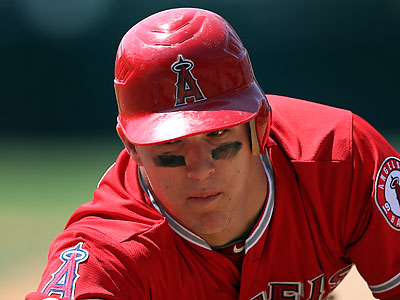 DENVER -- Los Angeles Angels centerfielder Mike Trout, who was hitting hard all weekend, took a hard hit in the second inning of Sunday's 10-8 win over the host Colorado Rockies, but was able to stay in the game.
Trout, The Inquirer's 2009 South Jersey player of the year from Millville, crashed into the centerfield wall as he almost robbed Tyler Colvin of a three-run home run in the second inning.
At first it appeared as if Trout made a sensational catch, and Colvin wasn't sure it was a home run for a few moments. The ball, momentarily in Trout's glove, went over the fence as he smashed his left wrist in the wall.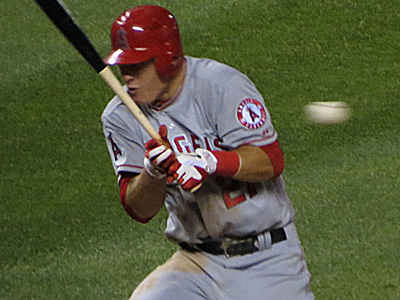 DENVER -- Mike Trout put on yet another show in the Los Angeles Angels 7-2 win over the Colorado Rockies on Friday at Coors Field, but the former Inquirer South Jersey Player of the Year from Millville also had a late-game scare.
In the ninth inning Trout was hit by an Esmil Rogers pitch in the thumb. Trout did a good job getting out of the way of the ball, which appeared headed toward his face.
"It wasn't bad, just scared me when it happened," Trout said. "I thought it was going to hit me in the face."