Archive: June, 2011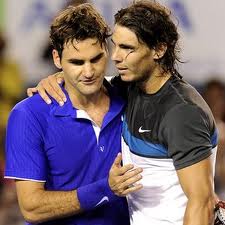 The slams in men's tennis, in their greatest eras, have always been like this. The same names were in the semifinals and finals every time. It kept tennis in the center of the sports universe.
Here is a decade of grand slams in the golden era of mid-1970's to mid-1980's: Borg vs. Connors; Borg vs. McEnroe; McEnroe vs. Connors; Connors vs. Lendl; McEnroe vs. Lendl.
Does any tennis fan doubt what a must-watch era that was? Watching the contrasting styles and emotions of McEnroe and Lendl, Borg and Connors, McEnroe and Lendl, was like witnessing well-written stage plays. Who would add to his place in history this time? It didn't matter that it was the same players every time because that's the way we wanted it.
Norristown native and Wayne resident Lisa Raymond will team with Liezel Huber of South Africa as the No. 3-seeded team at Wimbledon, beginning Monday.
Raymond, who never made it big as a singles player, is in her 18th year on tour in doubles. Her 70 Women's Tennis Association doubles titles rank her seventh all-time, behind some of the game's all-time greats: Martina Navratilova, Rosie Casals, Pam Shriver, Billie Jean King, Natasha Zvereva and Jana Novotna.
Raymond and Huber were ousted in the semifinals of the French Open, but they will be among the favorites again at the All-England Club.
It's pretty clear now we've heard enough of Fay Vincent's purity test of right and wrong. He had his moment with Pete Rose, keeping the flame burning for Bart Giamatti on making sure Rose is out of baseball in all capacities forever. We all get to pretend that those 4,256 hits never happened.
Now we're getting the same purity test on Mark Cuban, the victorious owner of the NBA champion Dallas Mavericks who has been known for his mouth as much as his money.
So there was Cuban, T-shirt and jeans, arm in arm on the Dallas bench as time wound down to the title on Sunday night. The test apparently states he was supposed to be in a luxury suite, shirt and tie at least, watching through glass, toasting the victory with other well-dress rich people. Instead, he actually … wait for it … had fun with his team's achievement!
STATE COLLEGE, Pa. – With the mem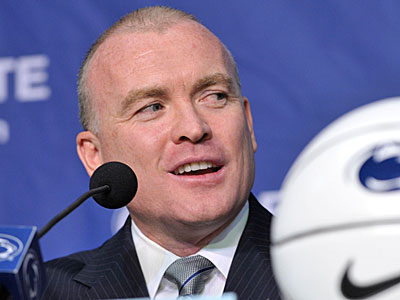 bers of his family leading a standing ovation, Patrick Chambers was introduced Monday as the new head basketball coach at Penn State and promised to work hard to bring recruits from the Philadelphia area and other major Eastern cities to Happy Valley.
About 200 people, including an estimated 50 members of his family, welcomed Chambers, a former Villanova assistant coach and most recently the head coach at Boston University, at a reception and press conference on the practice court at Bryce Jordan Center.
The Nittany Lions have had persistent problems trying to recruit big-name players, which is a dilemma given that they play in the rugged Big Ten. They did make it to the NCAA tournament last season, losing to Temple in the first round, but key performers of that senior-laden team are gone.