Archive: December, 2011
La Salle University announced on Wednesday that Tyrone Garland had transfered to play basketball. The former Virginia Tech guard is the third all-time leading scorer in Philadelphia Public League history
According to La Salle, Garland will sit out a year due to NCAA transfer rules and be eligible to play following the conclusion of the fall 2012 semester. He will have two years of eligibility remaining.
"We recruited Tyrone extremely hard out of high school," Giannini said. "He is known as a scorer and can also be a very good passer and defender. He is the type of all-around guard, talent and person that will make our team better. He gives us an experienced player to continue our growth over the next two years. With his addition we will have tremendous team quickness and depth."
Video: Students filled Hagan Arena to cheer on Saint Joe's in Big 5 match up against local rival VIllanova. Langston Galloway lead the Hawks to a 78-54 victory in the "Holy War". Marc Narducci and Mike Jensen of the Inquirer report.
St. Joseph's junior guard Carl Jones and Temple senior guard Ramone Moore have named the Atlantic-10's basketball co-players of the week.
Jones scored his 1000th career point in Wednesday's 75-68 win over Boston University and then added 29 points in Saturday's 80-71 victory over previously unbeaten and nationally ranked Creighton.
Moore scored a career high 32 points in Saturday's 78-67 win over Villanova.
Poll: Best college hoops team in the city?

(1630 votes)
Keith Washington, a post-graduate student at Monte Clare Academy, gave an oral commitment Saturday night to play men's basketball at Rice University.
The 6-foot-2 point guard graduated from Frankford High last year.
Nurideen Lindsey's next stop will not be La Salle.
According to a source close to the program, Lindsey will "probably not" be transferring to the university.
On Thursday, the 6-foot-3 guard announced his plans to leave St. John's after just nine games. One of the reasons for his decision was the health of his mother, Gina Schenck, which makes it likely the Philadelphia native will transfer to a city school.
The Union have struck quickly in an attempt to improve their team during this short Major League Soccer off-season and there's no better way to do this than by acquiring speed.
Specifically we're talking about Josue Martinez, the Costa Rican forward who was acquired Wednesday by international transfer.
The 5-foot-10 Martinez turns 22 in March. According to team manager Peter Nowak, Martinez has many strong traits beginning with his wheels.
By Matt Breen
Philadelphia native Nurideen Lindsey announced on Thursday his plans to transfer from St. John's at the end of the semester.
Lindsey, a guard, has started each of the Red Storm's nine games this season, averaging 11.8 points and 2.9 assists. He's a first-year sophomore as he spent two years at a junior college in Oklahoma before enrolling at St. John's in Queens.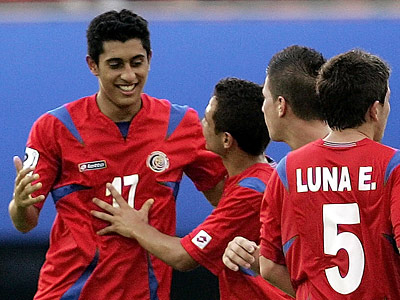 After the Union's season, team manager Peter Nowak talked about the importance of having competitions at all positions. And with the addition of Costa Rican international Josue Martinez, Nowak has added depth to the forward position.
The 5-foot-10 Martinez turns 22 in March. It will be interesting the impact this will have on Danny Mwanga.
Of course Mwanga and Martinez could both play up top if Sebastien Le Toux is moved back to the midfield. However, we've stated countless times, that Le Toux is most effective as the target player up top.