Head Injuries
By R. Robert Franks, D.O.
Last week doctors announced that Junior Seau, the former San Diego Chargers all-pro who took his own life in May, has joined the ever growing list of former NFL players with CTE. Before football ends for the season, there should be a discussion of CTE and its association with concussion.
CTE stands for Chronic Traumatic Encephalopathy. It is believed to be an environmentally caused form of dementia due to its link with head trauma and sports. CTE is a progressive and degenerative disease of the brain caused by repeated trauma to the brain. In the brain, concussive and sub-concussive blows to the head, leads to progressive degeneration of brain tissue and production of a protein called tau, which has been implicated as having a major role in CTE's presentation due to its accumulation in the brain tissue interfering with brain function.
These changes can occur several months to years even after the last hit to the brain. NFL players are not the only victims of this disease. It has been found in other athletes such as boxers, rugby players and professional wrestlers. Combat soldiers have also been diagnosed with CTE. Some notable athletes who have been diagnosed with CTE include former Eagle Andre Waters and the Pittsburgh Steelers Mike Webster as well as former New York Ranger Derek Boogaard.
Michael G. Ciccotti, M.D
Sports seem to saturate our lives. In fact, it's hard to go through a day without reading, hearing or seeing something about sports. The enthusiasm for sports certainly has no age limit. Studies show that there are over 45 million young athletes in the United States participating in a broad range of sports activities.
Yet with this increased participation comes increased risk. Statistics from the Center for Disease Control (CDC) indicate that sports or athletics are the leading cause of adolescent injuries in this country. High school athletes in the U.S. account for approximately 2 million sports injuries/year, and 3.5 million children under age 14 receive medical treatment each year for sports injuries. What's the reason for this alarmingly high rate of injury? Is it too much, too fast, too soon? Recent data suggests a variety of factors including:
Improper technique
Inappropriately fitting equipment
Training errors
Coach/Parental/Peer pressure
Failure to recognize developing injuries
Emergence of "Sports Specialization" at an early age
Inherent musculoskeletal imbalance in the growing athlete
Having recognized this apparent epidemic of sports-related injury in youth, the American Orthopaedic Society for Sports Medicine (AOSSM), a world leader in sports medicine research and education, has initiated the STOP Sports Injury Campaign. The purposes of this program are to:
Raise public awareness concerning youth sports injuries
Mobilize the sports physician membership of the AOSSM
Provide educational materials for parents, coaches, and youth athletes
Promote research on youth sports injury prevention & treatment
Establish a National Resource Center for youth sports injury prevention
And most importantly, to reduce the incidence of youth sports injuries
Robert Senior, Sports Doc blog Editor
This morning's news confirming that former NFL linebacker Junior Seau suffered from chronic traumatic encephalopathy (CTE) before his suicide in May again begs the question: what can be done by sports medicine professionals and the NFL to prevent or decrease the incidences of this condition?
Last month, Boston University disclosed that some 34 former pro football players had suffered from CTE. Seau, a 10-time All-Pro, now joins that list as perhaps its' most prominent and accomplished football player. He was only 43 at the time of his death and less than three years removed from his final NFL appearance.
"I've been seeing patients with concussions for a long time," says Todd Lewis, PhD. "and CTE isn't something we see on a daily basis. That's because we see a lot of younger athletes, and we don't see the accumulation of multiple years of concussion and head trauma."
Robert Senior, Sports Doc blog Editor
Philadelphia fans are all too familiar with "the one that got away." Sometimes it's a player, sometimes it's a single game—but far too often, it's a promising season or potential championship. Many times, injuries are the culprit.
The following are Sports Doc's picks for the 10 most famous, memorable, devastating—choose any adjective you like—injuries in Philadelphia sports history. Some of these injuries caused a promising season to unravel; some cut short the career of a promising player. And others are simply unforgettable to those who witnessed the plays.
Don't agree with our choices? What Philly sports injuries had the greatest impact on a team? Respond in our comments section.
R. Robert Franks, DO, FAOASM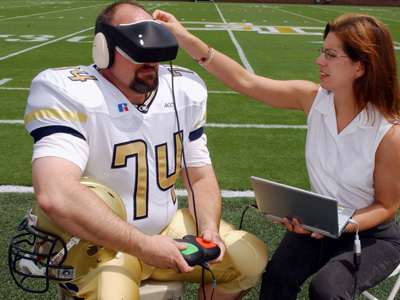 In the wake of injuries sustained by prominent Philadelphia athletes and an increased emphasis on awareness about head injuries, Sports Doc has devoted a good deal of coverage to concussion treatment and prevention this fall. In a follow-up to his post last week on ImPACT Tests, today, Robert Franks, D.O. answers your questions about concussions.
Our school district currently performs baseline tests on our athletes (grades 9-12) on a yearly basis. We are also beginning to look at testing our Middle School athletes (grades 7-8) next season. My question is how often should an athlete take a baseline test?
-Sean Kelly, Central Bucks West High School athletic director
Robert Senior, Sports Doc blog Editor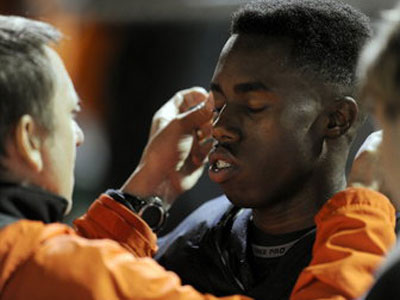 By Robert Senior
On Monday, we discussed the process by which football players are evaluated for concussion symptoms on the sideline during a game. But what about returning to play the following game, or weeks later? What steps must be taken and what goals must a player meet before returning to the huddle?
"When I get a referral, the first thing I'll do is their ImPACT test," says Robert Franks, D.O. at the Rothman Institute. "So if it's a high school player who gets hurt on a Friday night, it'll probably be Monday morning when I do the test."
Robert Senior, Sports Doc blog Editor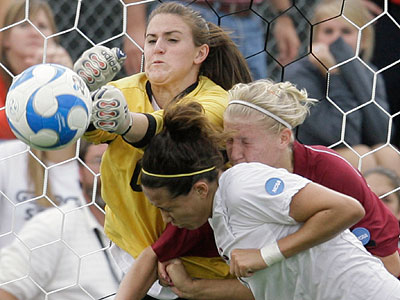 by Robert Senior
As a sports enthusiast and parent of two young aspiring athletes, it's been impossible for me to turn away from the ongoing—and long overdue—coverage of concussions in contact sports such as football, rugby and ice hockey. But a study published in last week's Journal of Neurosurgery Pediatrics, which shed light on the prevalence of head injuries across all sports, caught me by surprise.
The study showed that female soccer players suffer greater symptoms—and have longer recovery times—than their male counterparts following a concussion. This news wasn't shocking, given the typically smaller stature and lesser neck muscle tone of the female athlete. But the surprise to me came in reading about a related study, including an item that declared soccer was the 2nd-most dangerous sport—number one for girls—in terms of risk for head injury.