Performance Enhancement
Desirea D. Caucci, PT, DPT, OCS, Co-owner of Conshohocken Physical Therapy, Board Certified Orthopedic Clinical Specialist
Pain and dysfunction of any body part has many possible causes. I would venture to say that every single one of us can identify with nagging muscle pain or muscle "knots."
In medical terminology, this is a myofascial restriction of the actual muscle fibers and the connective tissue, fascia, that envelops them. In my opinion, full healing is not possible without addressing this common soft tissue problem.

There are several techniques available to address myofascial restrictions. I commonly utilize my hands for deep massage, myofascial release, acupressure and stretching. There also have been tools developed to accomplish muscle release when used by a skilled practitioner.
In my office, we use HawkGrips tools for instrument-assisted soft tissue mobilization. This allows the user to focus mechanical force along a small contact surface to treat the target tissue.

HawkGrips are a surgical-grade stainless steel instrument designed to detect and treat soft tissue restrictions. We glide the tools over the skin and feel for any soft tissue adhesions. The tools actually transmit vibrations from the muscle and connective tissue to the instrument which can be felt and heard. There are various different strokes applied for deep pressure to restricted tissue in order to break adhesions, soften tissue and promote oxygenation and circulation to the affected areas.

Performing tissue mobilization in this manner with my patients has resulted in reduced pain, improved range of motion, increased flexibility and overall enhanced performance. We have had great success in treating soft tissue restrictions of the neck, back, shoulders, knees and feet using HawkGrips in combination with therapeutic exercises, postural re-training and teaching optimal body mechanics.

In general, soft tissue treatment, whether completed with hands or tools, is a highly effective hands-on approach in managing many acute and chronic pain syndromes, sports injuries, aging disorders, and traumatic and surgical scarring. In my opinion, ignoring these soft tissue restrictions is the missing link in many people's care.
---
Robert Senior, Sports Doc blog Editor
The Biogenesis scandal that's engulfed Milwaukee Brewers slugger Ryan Braun and implicated the Yankees' Alex Rodriguez hit home Monday, as Phillies reliever Antonio Bastardo agreed to a 50-game suspension.
With the Phillies' playoff hopes on life support (to put it kindly) the suspension will affect the team in a mainly cosmetic sense. But the substance for which Bastardo was allegedly suspended—human growth hormone (HGH)—could be the subject of much curiosity. What makes HGH different from anabolic steroids, and why would HGH be attractive to a MLB player?
Perhaps the most attractive aspect of HGH is the difficulty in detection through a simple urine test—ironic given Bastardo's suspension today, but research indicates that detection is nearly impossible unless the test is performed within 24 hours of use. Even in such rare cases, some experts feel the test results would be somewhat unreliable.
Justin Shaginaw, MPT, ATC, Aria 3B Orthopaedic Institute, Athletic Trainer - US Soccer Federation
(Editor's note: This is part two of an article on the true effects of sports performance products. To read Part One, click here.)
Kinesiotape
We've all seen it on athletes ranging from beach volleyball to the NFL. It comes in all sorts of colors such as pink, blue, and red. But what does it really do? One major company claims that its "texture and elasticity are very close to living human tissue" and therefore can help to re-educate the neuromuscular system, reduce pain, optimize performance, prevent injury, and promote improved circulation and healing. Does the tape really do what it claims or is it just placebo?
Justin Shaginaw, MPT, ATC, Aria 3B Orthopaedic Institute, Athletic Trainer - US Soccer Federation
Every athlete wants an edge. What's the newest thing out there that will help me run faster, recover quicker, and play longer? How do I know which claims are fact and which are fiction? Let's take a look and see what the research says.
Compression garments
2XU, Skins, CEP, CW-X, 110%....They're everywhere. Running stores, basketball players' elbows, and even on athletes during plane flights. They feel good. To some they look cool. But are they really doing anything? The claims: reduced muscle fatigue, reduced exercise induced muscle damage (EIMD), accelerated recovery processes, faster lactic acid removal, increased strength and power, improved endurance, etc. Let's look at the two main reasons for wearing them: sports performance and sports recovery.
Recovery
A 2013 study in the European Journal of Applied Physiology stated that "none of the blood or physical markers of recovery indicates any benefit of wearing compression garments post-exercise. However, muscle soreness and perceived recovery indicators suggest a psychological benefit may exist." The majority of research articles support this saying any benefit from a physiological standpoint is trivial but the perceived benefit may be significant. Anyone who has worked with professional athletes knows that it's as much mental as it is physical. If they think something is helping then they'll play better and in the end that's really what matters. So the rest of us have to decide if a $100 pair of recovery tights is worth the placebo effect.
Performance
Justin Shaginaw, MPT, ATC, Aria 3B Orthopaedic Institute, Athletic Trainer - US Soccer Federation
We all marvel in the extraordinary recovery of athletes following injury.
Ray Lewis returned to play less than 3 months following tricep repair surgery. Adrian Peterson nearly broke the single season NFL rushing record less than a year after ACL reconstruction. Kyle Lowry played point guard for Villanova less than 4 months following his own ACL reconstruction.
How is this possible? Do these gifted athletes just work harder during rehab? Do their bodies heal faster than the rest of us?
Robert Senior, Sports Doc blog Editor
A bad year for the Eagles got worse yesterday, with the announcement that anabolic steroids were discovered in the dorm room where Garrett Reid passed away in August.
Garrett, the 29-year-old son of head coach Andy Reid, was a volunteer strength and conditioning coach with the Eagles. It was no secret that the younger Reid battled addiction throughout his short life, but in the months leading up to his death it was believed he'd found a passion in weightlifting and strength training.
Further testing is required to determine whether any of these steroids were in Garrett Reid's system at the time of his death. Of course, with the controversies that have surrounded professional sports in recent years, the unanswered question is whether the drugs were intended for distribution.
Joel H. Fish
By Joel H. Fish
The Steroid Era in baseball is supposedly over, but in the past year 18 professional baseball players failed drug tests. Meanwhile, 21 professional football players have missed time because of taking banned supplements. The Lance Armstrong story continues to shed light on the intricate way that drugs have been used in the sport of cycling in recent years.
As a follow up to the 2012 London Olympics, 21 athletes have been provisionally suspended for failed drug tests. Various studies of American high school athletes estimate that 5.9 percent of boys and 4.6 percent of girls have used anabolic steroids to help them build muscle.
Robert Senior, Sports Doc blog Editor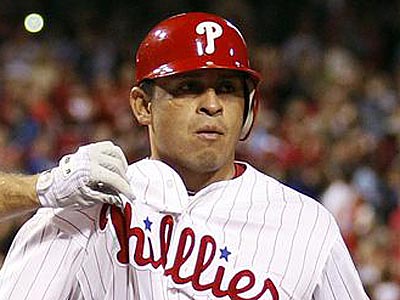 By Rob Senior
Adderall is an amphetamine best known for its success in treating attention-deficit hyperactivity disorder (ADHD). But the alarming number of Major League Baseball players using Adderall has led to the medication's designation as a performance-enhancing drug by league executives.
Initially made available to the public in 1996, Adderall was originally an instant-release tablet. Five years later, Adderall XR—an extended-release version—came onto the market. Both are available

in generic forms.
Adderall has been shown to significantly reduce the effects of ADHD, which is commonly characterized by difficulty maintaining focus, hyperactivity and impulsive behavior. Symptoms of ADHD typically manifest before age seven, but can remain present long into adulthood.
Adults with ADHD often struggle with planning, impulse control and easy distractibility. Adderall's effectiveness in improving concentration, impulse control and attention span make it a desirable solution for these adults.
Similarly, adults without ADHD can enjoy these same attention-span increasing benefits. As it pertains to Major League Baseball, in 2011 a total of 105 players were granted exemptions under the league's drug policy to fill prescriptions for Adderall according to an NBCSports.com article. That's about one in every 10 players, a much higher rate than the general population.
"The anticipated benefit is that performance and stamina can be enhanced," said Daniel Hussar, professor of pharmacy at the Philadelphia College of Pharmacy at the University of the Sciences. "But sometimes individuals get into such a habit of using these medications that it can be quite a letdown when they stop using them. They feel compelled to continue using the product."
Earlier this year, Major League Baseball tightened criteria for obtaining such exemptions in response to criticism stemming from the abnormally high rate of prescriptions among its players. As of last June, players receiving exemptions to use Adderall or other such stimulants need the approval of a three-expert panel. In the past, only one individual reviewed and decided on such requests.
Hussar added that Adderall is not a known masking agent for other performance enhancing substances. But he added that he feels strongly that MLB should better regulate Adderall use in its players. "These are potent medications that can have serious consequences if misused," says Hussar. "If individuals let their guard down with these substances, circumstances can increase the risk of damage to the cardiovascular system."
Side effects with Adderall have been known to include dizziness, headache and weight loss. The

active ingredients in Adderall and Adderall XR are dextroamphetamine and racemic DL-amphetamine salts.