Kelly O'Shea
Kelly O'Shea
Ladies, are you still looking or a fun and healthy way to celebrate Valentine's Day with your hubby? On Tuesday, February 11th at 7:05 p.m., Pure Barre Main Line clients are invited to bring their men to the barre to join them for a Valentine's Day-themed Pure Man class! Afterwards, couples can indulge in drinks and appetizers at the Carmel Café & Wine Bar in Wayne.
Since Pure Barre classes are typically comprised of women, I can already hear the collective groan of the boyfriends and husbands of its clients. But guys, take this as an opportunity to experience the workout your wife or girlfriend goes through every week. Who knows, you might even leave with a deeper appreciation of your sweetheart.
To join the class, sign up in advance online at purebarre.com or by calling the studio at 484-588-2628. The class is $23.00 for clients with an additional $5.00 at the door per man. (I bet you can get your man to pay for this one…)

Pure Barre Main Line, 503 W. Lancaster Ave, Wayne, PA 19087
---
Kelly O'Shea
The ever-popular Shake Shack that touts some of the best burgers and fries in town sure seems like it's only committed to clogging your arteries, right? You couldn't be more wrong — the Shack is also committed to your health.
That's why they created the Shack Track and Field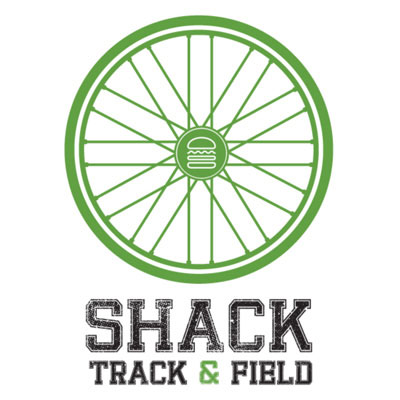 program, a city running club that meets one a month at the University City Shack. The runs are open to all ages and abilities and typically last between 45 minutes and an hour. Of course, it certainly doesn't hurt that this fan favorite ends with beers, burgers and fries. Hey, you deserve it! (Schedule below.)
But now, Shack Track and Field is taking their program to the next level — on wheels. This Saturday, December 7th, Shake Shack Center City is teaming up with Breakaway Bikes to launch their first ever bike ride! Starting at 8:30 a.m. at Breakaway Bikes (1923 Chestnut Street), cyclists can join a fun, novice-oriented 40-mile ride out to Ambler, then end at Shake Shack for burgers, fries, and a free Victory brew.
Kelly O'Shea
If you've ever wanted to channel your inner superhero, here's your chance! Philadelphia Sports Clubs have unleashed THOR's Thunder Workout — a high-intensity MMA-style workout inspired by Marvel's latest smash film, THOR: The Dark World.
Marvel approached Town Sports International's New York club to develop a workout that would rival the film's fight scenes and Eli Ingram, New York Sports Clubs' head master trainer, tackled the job — which has since trickled down to Philly.
Whipping you into god-like shape, THOR'S Thunder Workout is a cross-training, total-body workout with cardio kickboxing techniques incorporated to make sure you're keeping your heart rate up.
Kelly O'Shea
Here's a fun fact: Thanksgiving is road racing's most popular day of the year! That's right — July 4, New Year's Day, and Labor Day are all left in the Turkey Trot's dust. In 2011 alone, 676,000 people crossed the finish line on Thanksgiving, according to industry group Running USA's most recent data.
So if you want to offset some of dinner's damage before you even lay eyes on your feast, trot over to the starting line of one of these Turkey Day races:
One of the oldest turkey trots in the Philadelphia area, the 21st annual five-mile race benefits Face to Face, a human services agency that provides meals, basic health care, legal and social services, computer training and creative arts studios to the neighborhood's disadvantaged residents. A 1-mile fun run/walk is also available.
Robert Senior, Sports Doc blog Editor
On a mobile device? Click here to view the chat.
---
Read more Sports Doc for Sports Medicine and Fitness.
Kelly O'Shea
The 20th anniversary of the Philadelphia Marathon on Sunday, November 17th is expected to be bigger than ever — attracting more than 30,000 runners, 3,000 volunteers and 60,000 spectators.
In order to ensure the safety of all race weekend participants and spectators, officials have released a change in this year's security measures. Runners and spectators will experience security enhancements designed in partnership with the City of Philadelphia and the Philadelphia Police Department.
On Sunday, the race start/finish area between 20th the Benjamin Franklin Parkway will be designated as a "Secure Zone". Everyone, no exceptions, will have to be screened in order to enter the Secure Zone. Officials recommend runners arrive early and give themselves plenty of time to go through security checkpoints.
Kelly O'Shea
Runners will attest that everyone has that one thing they can't hit the pavement without — the perfect pair of sneakers, headphones that actually stay in your ear for 13.1 miles, a water bottle that doesn't feel clunky, you name it.
So where do you turn to find a lineup that will ensure you're equipped to chase down your personal best at this year's GORE-TEX Philadelphia Marathon? Well, who better to ask than you, the runner who's been training for those grueling (did we say that?) 26.2 miles!
We asked, you answered — Battle to the finish line with these 11 accessories you can't race without...
Kelly O'Shea
When I was approached by Pure Barre to try out their patented "Lift. Tone. Burn." method at their newest studio in Haddonfield N.J., I thought, being the avid exerciser that I am, I was totally prepared for this workout…. I wasn't, at all!
Let me preface this by sharing that I workout 6 times a week. (Crazy I know, since I'm the health and fitness producer here at Philly.com!) But never, have I ever, seen my muscles shake the way they did at that barre.
Based on ballet principles, Pure Barre utilizes a ballet barre to perform a series of small isometric movements that tighten and strengthen your muscles, creating that lean physique that most women strive for.