Kelly O'Shea
If you've ever dreamed of competing on NBC's heart-racing obstacle course competition series, American Ninja Warrior, now's your chance!
Meet the region's first obstacle training center, Main Line Parkour in King of Prussia. Covering 9,000 square feet, Main Line Parkour is the largest Parkour center on the East Coast. (They even have an exact replica of the Warped Wall, for you American Ninja Warrior fans!)
And for those of you scratching your heads wondering what in the world is Parkour —don't worry, you're not alone.
Kelly O'Shea
At Focus Fitness, barre classes have reined supreme and all other disciplines played second fiddle — until now.
With two studios firmly established on the Main Line, early March brought a third Focus location into Center City with the opening of Focus Barre and Yoga at 1923 Chestnut Street.
"Here, there are two great disciplines that fall under one roof so from a client perspective, I feel like they're getting the best of both worlds since one membership covers both practices," said co-owner and barre instructor Amy Feeney.
Kelly O'Shea
Hey guys, did you know we're only 40 days away from racing down Broad Street? I bet it seemed so far away when you heard you were one of the 40,000 lucky runners to get a bib in this year's lottery — and yet here we are, with only a little more than a month left to train. While you head into your final push, here's five important, but oftentimes over-looked, tips to keep in mind for the 35th Annual Broad Street Run:
Vary your run. Even a beginner's body will become accustomed to a daily running routine. "Your body responds most strongly to unfamiliar stimuli, and after prolonged repetition even the toughest workouts suffer from the law of diminishing returns," says Alex Hutchinson of Runner's World. Try to vary something about your run every day — whether its distance, speed, or hills, your body will thank you come race day.
Taper your mileage. In the weeks leading up to Broad Street, Julie Coté of Magee Rehabilitation Hospital recommends tapering your mileage so you don't race fatigued. "In fact, you should plan to complete your longest training run two weeks before the big day," says Coté. Running extra miles the week of the race will just leave you tired and more prone to injury.
Kelly O'Shea
For many new runners, 13.1 miles can be a tedious task. Boredom often sets in around miles six or seven and for the rest of the race, runners do their best to keep themselves from calculating their distance to the finish line.
To combat boredom, 24-year-old Kelly Roberts of Brooklyn entertained herself by taking selfies with hot guys and posting them to her Instagram account while she ran the NYC Half-Marathon on March 16th.
"I was standing in my corral right before the race started and I noticed there was a cute guy behind me and thought 'I should find one every mile,'" recalled Roberts.
Kelly O'Shea
Looking to celebrate St. Patrick's Day in a fun and healthy way? Check out these 5 St. Patty's weekend races that offer a little something for everyone. Whether you're a fun runner, a runner looking to make a difference, or maybe you're just running to burn calories before you gulp down some beers — we've got a St. Patrick's Day run that will get you moving!
29th Annual Leprechaun Run
This run has been a Philadelphia tradition since 1984 benefiting the Special Olympics' Pennsylvania athletes in Philadelphia. The 5-mile course is fast and flat and offers a scenic view of the city from the Navy Yard. There is also a 2-mile fun run that is perfect for walkers, families and new runners.
WHEN: 9:00am on March 16th
WHERE: the Navy Yard, 4747 S. Broad Street
COST: $35, $25 for 2-mile fun run
For more information visit, leprechaunrun.org.
Kelly O'Shea
Ladies, are you still looking or a fun and healthy way to celebrate Valentine's Day with your hubby? On Tuesday, February 11th at 7:05 p.m., Pure Barre Main Line clients are invited to bring their men to the barre to join them for a Valentine's Day-themed Pure Man class! Afterwards, couples can indulge in drinks and appetizers at the Carmel Café & Wine Bar in Wayne.
Since Pure Barre classes are typically comprised of women, I can already hear the collective groan of the boyfriends and husbands of its clients. But guys, take this as an opportunity to experience the workout your wife or girlfriend goes through every week. Who knows, you might even leave with a deeper appreciation of your sweetheart.
To join the class, sign up in advance online at purebarre.com or by calling the studio at 484-588-2628. The class is $23.00 for clients with an additional $5.00 at the door per man. (I bet you can get your man to pay for this one…)

Pure Barre Main Line, 503 W. Lancaster Ave, Wayne, PA 19087
Kelly O'Shea
The ever-popular Shake Shack that touts some of the best burgers and fries in town sure seems like it's only committed to clogging your arteries, right? You couldn't be more wrong — the Shack is also committed to your health.
That's why they created the Shack Track and Field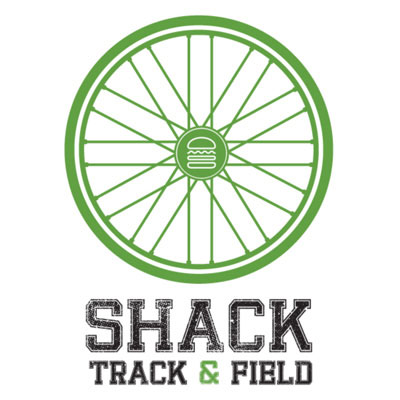 program, a city running club that meets one a month at the University City Shack. The runs are open to all ages and abilities and typically last between 45 minutes and an hour. Of course, it certainly doesn't hurt that this fan favorite ends with beers, burgers and fries. Hey, you deserve it! (Schedule below.)
But now, Shack Track and Field is taking their program to the next level — on wheels. This Saturday, December 7th, Shake Shack Center City is teaming up with Breakaway Bikes to launch their first ever bike ride! Starting at 8:30 a.m. at Breakaway Bikes (1923 Chestnut Street), cyclists can join a fun, novice-oriented 40-mile ride out to Ambler, then end at Shake Shack for burgers, fries, and a free Victory brew.
Kelly O'Shea
If you've ever wanted to channel your inner superhero, here's your chance! Philadelphia Sports Clubs have unleashed THOR's Thunder Workout — a high-intensity MMA-style workout inspired by Marvel's latest smash film, THOR: The Dark World.
Marvel approached Town Sports International's New York club to develop a workout that would rival the film's fight scenes and Eli Ingram, New York Sports Clubs' head master trainer, tackled the job — which has since trickled down to Philly.
Whipping you into god-like shape, THOR'S Thunder Workout is a cross-training, total-body workout with cardio kickboxing techniques incorporated to make sure you're keeping your heart rate up.