Cycling
Robert Senior, Sports Doc blog Editor
It's been a frigid winter, and the area just got pounded yet again with over a foot of snow in some areas. Surely, no one has thought about going for a long bike ride or competing in a triathlon lately.
And that's just the way Matt Reece wants it.
Reece is one of the managing members of the Endurance Sports Expo, presented by Competitor. The 5th annual Expo takes place this weekend, February 22-23, at the Greater Philadelphia Expo Center in Oaks.
Kelly O'Shea
The ever-popular Shake Shack that touts some of the best burgers and fries in town sure seems like it's only committed to clogging your arteries, right? You couldn't be more wrong — the Shack is also committed to your health.
That's why they created the Shack Track and Field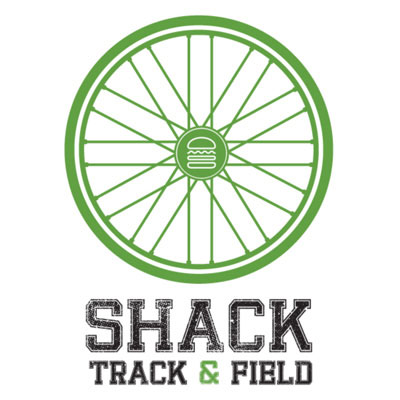 program, a city running club that meets one a month at the University City Shack. The runs are open to all ages and abilities and typically last between 45 minutes and an hour. Of course, it certainly doesn't hurt that this fan favorite ends with beers, burgers and fries. Hey, you deserve it! (Schedule below.)
But now, Shack Track and Field is taking their program to the next level — on wheels. This Saturday, December 7th, Shake Shack Center City is teaming up with Breakaway Bikes to launch their first ever bike ride! Starting at 8:30 a.m. at Breakaway Bikes (1923 Chestnut Street), cyclists can join a fun, novice-oriented 40-mile ride out to Ambler, then end at Shake Shack for burgers, fries, and a free Victory brew.
Robert Senior, Sports Doc blog Editor
This week's App allows cyclists to track their progress in terms of distance, speed—even against other users!
Strava Cycling's GPS Biking and Riding App comes free of charge from iTunes (there is a premium upgrade option) and allows users a comprehensive overview of their rides—and the rides of their peers.
The App's main feature is the GPS tracking, which allows users to track their distance, speed and time elapsed during each ride. The "Profile" option records your rides cumulatively and tracks your week, year-to-date and "all-time" stats in distance, longest ride, highest climb and other categories.
Robert Senior, Sports Doc blog Editor
Tomorrow will mark the 3rd Annual Hunting Park Family Fun & Fitness Day, a now-annual event held in one of the city's more scenic areas.
Every member of the family is invited to take place in this celebration, which is highlighted by a morning Triathlon. The event, hosted by TriYouthalon (in partnership with Philadelphia Parks and Recreation), offers opportunities for family members age 7 and up to participate.
The race begins promptly at 8 a.m. (with a pre-race participant meeting at 7 a.m.) and features the following events:
Robert Senior, Sports Doc blog Editor
This weekend, thousands of bikers will take part in the American Cancer Society's (ACS) 41st annual bike ride. Among them will be 6ABC meteorologist Adam Joseph, who will set out on a 65-mile trek in honor of his grandmother, who passed away from cancer in July 2001.
"Sunday will be a bittersweet morning," admits Joseph. "I'm riding for my nana, who passed away from cancer `12 years ago this month. But I'm also riding for those still battling the disease today, those who are now cancer-free—and to bring awareness to the ACS."
The family-friendly event has four different starting points—the most prominent being the base of the Ben Franklin Bridge—and riders can choose from seven different length options. All riders will finish their journey at the Buena Vista Camping Park in Buena, N.J. where they will be greeted with a free lunch, two ceremonies honoring cancer survivors and family activities.
Robert Senior, Sports Doc blog Editor
Editor's note: Before this weekend's Philly Cycling Classic, the Bicycling Open will allow Philadelphia amateur riders to preview the course for themselves. Deb Kucera, PT, MSPT from Magee Rehab offers some tips on post-ride recovery.
Recovery from any long ride takes focus. Recovery from a ride that includes the "Manayunk Wall" takes extra focus, especially if you haven't exactly trained well for it (we're looking at you, eager amateur riders).
When should you ideally start to think about recovery? Ideally, well before you hop on the bicycle. The less prepared your body is for the race, the longer your recovery is going to take. You may be saying to yourself, well, it's a little late for that. But not to fear—whether you have been training for months on end or signed up on a whim, in a few days, you're going to have to tackle the infamous Manayunk Wall. And the days to follow may be marked by soreness, pain, and fatigue, but with any luck, no injury.
Robert Senior, Sports Doc blog Editor
To the uninitiated, it's Levering Street and Lyceum Avenue in the northwest section of Philadelphia.
But to natives and to cyclists, it's known by a much simpler, yet more foreboding title.
"The Manayunk Wall," says Sean Petty, COO of USA Cycling. "In a word, it's iconic."
Robert Senior, Sports Doc blog Editor
A new fitness sensation is about to make its debut in the area. Flywheel Sports, an indoor cycling facility, will open its flagship Philadelphia location in Rittenhouse Square.
The grand opening takes place Sunday, but preview rides are going on throughout the weekend at the Rittenhouse Square location and sold out days ago. Philly.com's own Kelly O'Shea was fortunate enough to secure a spot in a preview ride, and shared her thoughts on the experience.
Background