Archive: October, 2012
Robert Senior, Sports Doc blog Editor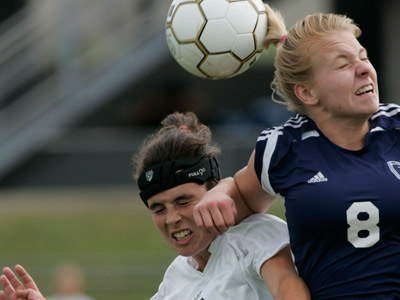 by Robert Senior
Earlier this week, we covered a study that showed girls' soccer as the number-two sport overall in terms of concussions sustained by players. While the sport's lofty position on that list was a bit alarming, head injuries have been a concern in the game for some time, as evidenced by increasing recommendations for amendments to the rules of the game.
One recommendations being voiced recently is the banning of heading the ball for players under a certain age. I spoke to John Neidecker, D.O., sports medicine physician with Cooper Bone and Joint Institute to get his take on recent news and research.
Robert Senior, Sports Doc blog Editor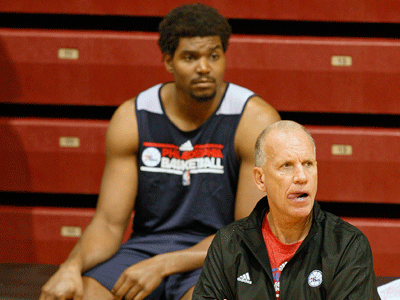 Newly acquired 76ers center Andrew Bynum has yet to make his on-court debut in Philadelphia, but he's been the hottest topic around Doug Collins' team this preseason.
Bynum traveled to Germany last month for a procedure known as Orthokine that is becoming all the rage amongst professional athletes. The procedure, not yet approved in the United States, is similar to more familiar platelet-rich plasma therapies used here at home. Orthokine targets inflammation and is considered to be among the least invasive knee treatments available. Such stars as Kobe Bryant and Alex Rodriguez rave about the effects Orthokine has had on their careers.
Barry Kenneally, M.D., is a non-surgical sports medicine physician at the Rothman Institute. He spoke to Sports Doc about Orthokine and its potential effects.
Robert Senior, Sports Doc blog Editor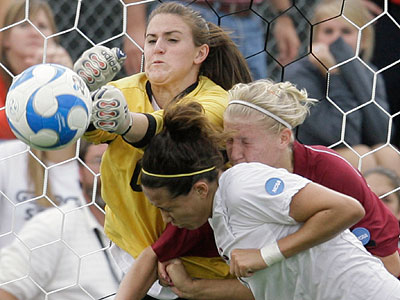 by Robert Senior
As a sports enthusiast and parent of two young aspiring athletes, it's been impossible for me to turn away from the ongoing—and long overdue—coverage of concussions in contact sports such as football, rugby and ice hockey. But a study published in last week's Journal of Neurosurgery Pediatrics, which shed light on the prevalence of head injuries across all sports, caught me by surprise.
The study showed that female soccer players suffer greater symptoms—and have longer recovery times—than their male counterparts following a concussion. This news wasn't shocking, given the typically smaller stature and lesser neck muscle tone of the female athlete. But the surprise to me came in reading about a related study, including an item that declared soccer was the 2nd-most dangerous sport—number one for girls—in terms of risk for head injury.
Robert Senior, Sports Doc blog Editor
Welcome to Sports Doc, Philly.com's brand-new site dedicated to all things sports medicine and fitness. My name is Rob Senior, and I am the editor for this exciting new venture. Sports Doc will cover breaking news, research and other interesting developments in the treatment of sports-related injuries with a special focus on the Philadelphia region. Professional and college athletes, weekend warriors, parents and little leaguers—they'll all find news they can use at Sports Doc.
To accomplish this, we're building a panel of the region's foremost experts in sports medicine—physicians who've worked extensively with athletes from all of the aforementioned categories. These experts will share their experiences and knowledge right here on Sports Doc through our regular blog postings.
Sports Doc will have something for everyone, including local sports fans. Unfortunately, injuries are part of the game—any game—and when they occur, we'll have the latest on your favorite Sixers, Flyers, Eagles and Phillies stars. Thorough explanations of the conditions, progress and setbacks for each injured athlete will give you the information you need on your favorite team.