At 8 a.m. on Sunday, we were bunched in the Pink Corral — the final passel of the 40,000 Broad Street Run runners, alternately wiggling around to keep warm and loosen our muscles as we all stood there waiting for our turn to head downhill.
A few feet ahead of me was the Stay Puff Marshmallow guy (who kind of looked anorexic for a pudgy smores ingredient). He was part of a Ghostbusters team, decked out in costume and safe at the time, until the sun would come out and melt them away in about an hour.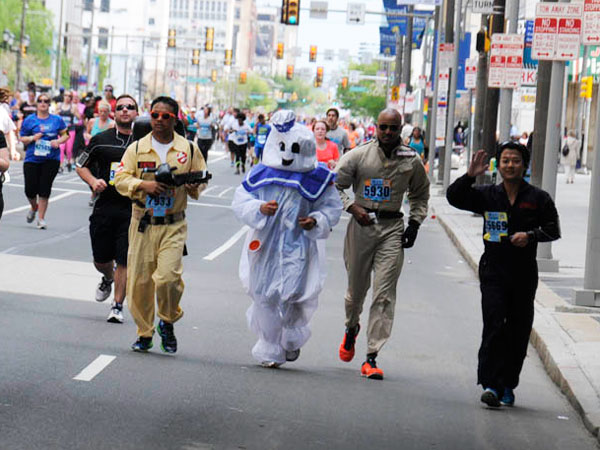 As we fiddled up, down and across in the pen right near Broad and Olney, another costumed character came up to me to chat.