Head Injuries
Robert Cabry, M.D., Drexel Sports Medicine, Team physician - U.S. Figure Skating, Assoc. Team Physician - Drexel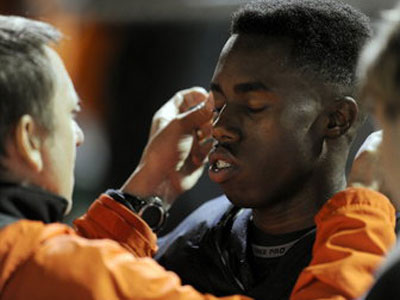 With the recent nearly $800 million settlement, the NFL is conceding that head injuries occurred and led to serious long term problems. Despite this and all we hear in the media about the seriousness of concussion, the problem is still significantly under-reported. A recent study published this year showed that 4 out of 10 concussions suffered by high school athletes are never reported by the athlete.
When asked about the classic "bell ringer," less than one out of seven are ever reported. With the recent push to educate players, coaches and parents about concussion, the way we treat concussion has changed to protect the athlete from further injury. This doesn't help if the athlete is not reporting the injury to begin with.
It's difficult to convince the 'invincible' teenager that a head injury can have serious long-term consequences. Studies show the most common reasons for not reporting a concussion were that the player believed it wasn't serious enough, they didn't want to let their teammates down or they didn't want to be removed from play. What they don't realize is that the consequences may be devastating. Symptoms such as concentration problems, headaches and depression can be permanent. In my practice at Drexel Sports Medicine, players often present after multiple concussions and many will never resolve their symptoms.
Robert Senior, Sports Doc blog Editor
Tuesday night, The Shipley School will welcome Head Games: Football's Concussion Crisis author Christopher Nowinski to the school's Yarnall Gymnasium (819 Montgomery Avenue, Bryn Mawr, Pa. 19010) for a discussion on concussions and head injuries in sports.
Nowinski is the co-director of the Boston University Center for the Study of Traumatic Encephalopathy as well as co-founder and executive director of the Sports Legacy Institute, a non-profit organization dedicated to solving the sports concussion crisis through education, policy, and research. His 2006 book and the subsequent documentary film by the same name is largely credited with increasing awareness about concussions in football and many other sports.
Prior to writing the book, Nowinski was an All-Ivy League performer on Harvard University's football team and later became a World Wrestling Entertainment superstar. He was named the WWE's Newcomer of the Year in 2002, but was forced to retire after a bout with post-concussion syndrome in 2004.
Robert Franks, DO
As fall sports begin in earnest this weekend, I am often asked if head protection can prevent a concussion while engaged in play. Since most fall sports head protection-related questions are directed at football and soccer, we will deal primarily with these two sports.
According to the recent Team Physician's Consensus Statement on Concussion (TPCC) and the National Federation of State High School Associations (NFHS), there is no football helmet, or mouth guard for that matter, that can prevent a concussion. Helmets have been designed to prevent skull fractures, cerebral bleeding, and other head trauma. Mouth guards have been developed to protect teeth and against oral injuries.
Helmets in fact, when fit inappropriately, can increase the incidence of concussion. Helmets can also increase the incidence of a concussion when used for illegal means in football such as spearing. Schools generally provide the helmets that are worn by their football players, and these are usually refurbished helmets that have been used by previous players. Helmets used in schools should meet the standards for reconditioning set forth by NOCSAE (The National Operating Committee on Standards for Athletic Equipment) to be sure they are appropriate for wear.
R. Robert Franks, D.O., Rothman Institute, Team Physician - USA Wrestling, Consultant - Philadelphia Phillies
It is said it often takes a village to raise a child. Quite often, it seems like it takes several members of that village to treat a pediatric or adolescent athlete with a concussion.
As the scholastic year winds down, I would like to discuss the members of the healthcare team who treat concussion and give some idea what the roles of these clinicians may be, so next year parents may have some idea what to expect if their child is treated for a concussion. This list is by no means complete but will discuss several of the primary players.
The Certified Athletic Trainer (ATC) is often the first responder to a concussion in the sports setting. These practitioners are responsible for the care and treatment of athletes on their team or at the venue in which they are the covering ATC. In the event of a significant concussive event, athletes are often transported to the Emergency Room where an ER physician and his/her team will care for the athlete. Often, this team has a radiologist as a member who will read the CT or MRI of the brain performed in the ER setting.
Robert Senior, Sports Doc blog Editor
Last night, former Phillies pitcher J.A. Happ was struck in the head by a line drive while pitching for the Toronto Blue Jays.
This morning, Happ is in stable condition and undergoing tests at Bayfront Medical Center in St. Petersburg, Fla.
Perhaps most troubling, however, were this morning's reports and headlines that referred to Happ as the latest pitcher to sustain such an injury. He is the fourth MLB pitcher to be struck in the head since September. What can the league do to prevent or lessen the likelihood of further instances?
David Berkson, MD, Drexel Sports Medicine, Asst. Team Physician - Drexel University
Last week the annual conference of the American Medical Society for Sports Medicine (AMSSM) was held in San Diego. This is the largest Primary Care Sports Medicine conference in the United States, with over 1,400 attendees.
The AMSSM attracts the leading experts from around the world to present on the latest research and recommendations on a variety of topics. Two of the highlighted topics this year were screening for sudden cardiac death and concussions.
Numerous cardiac abnormalities can cause a potentially fatal issue for athletes. The difficulty is in identifying these abnormalities before the event happens. Many of these conditions show no signs or symptoms for the patient. Recently a conference was held in Seattle looking at how some of these ailments may be identified by performing an EKG on the athlete during their pre-participation physical exam.
R. Robert Franks, D.O., Rothman Institute, Team Physician - USA Wrestling, Consultant - Philadelphia Phillies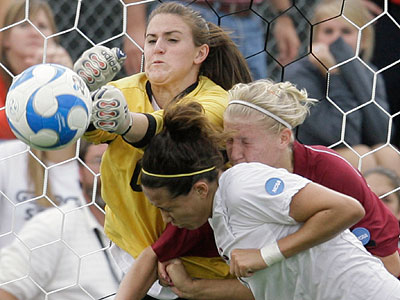 Women have been increasing in numbers in participation in all of sport. Women's soccer, basketball, lacrosse and many other contact sports are seeing increasing number of participants of all ages. When looking at data comparing male versus female concussion injury rates in sports where both sexes play the same sport, females clearly predominate.
In line with this rise in participation, many more pre-adolescent and adolescent athletes have been participating more in the sport of competitive cheerleading—an activity that has become more akin to gymnastics than traditional cheerleading. Injuries in this sport are demonstrating some of the susceptibility of women to concussion as there is a bigger pool of women competing in this sport than are men, demonstrating definitively higher concussive injury rates.
We do not know why women are more susceptible to concussion than men. Just like the frequency of a greater amount of ACL injuries in women as compared to men, we believe the reason is probably multi-factorial. There are many theories for this susceptibility.
One anatomical reason may be differing of the musculature in the cervical spine between men and women with the neck muscles being usually less developed in women than men. The head is also usually smaller in women than in men.
The second may be due to the hormonal cycle and a potential effect on female athletes with concussion.
The third may be due to differences in core strength between men and women. For now, we are not sure of the exact mechanism and investigations are currently taking place to answer these questions.
Eugene Hong, M.D., Team Physician - Drexel, Philadelphia University, Saint Joe's, & U.S. National Women's Lacrosse
You don't have to be a healthcare provider who cares for athletes with concussions, however, to know that the topic of concussions has become a very prominent, and sometimes very controversial topic in our sports- crazy (some might say obsessed) culture. In recent years, you only have to turn on the TV to 60 Minutes or ESPN, or see the front cover of Sports Illustrated or your favorite newspaper to read or hear about a story having to do with sports related concussions.
The 4th International Consensus Statement on Concussion in Sport was just published last month. This statement was written by a group of international experts in sports-related concussions at a meeting held specifically for this purpose in Zurich in November 2012, and is an update from the 3rd Statement written in 2008 (with many of the same authors and also in Zurich).
Why Zurich? The world governing body of soccer (football), FIFA, is headquartered there, and hosted the quadrennial meeting. The first statement was published in 2001 and the second in 2004, known respectively as the Vienna and the Prague concussion statements.