On Saturday, June 7th, Philadelphia Magazine and Independence Blue Cross hosted their third annual Be Well Philly Boot Camp, a celebration of all things health and wellness for women in the Philadelphia area.
Be Well Boot Camp is an all-levels event that offers women the opportunity to get inspired and informed on everything from cross-training and juicing to kickboxing and living mindfully. This year, the event hosted 35 local vendors, 19 different fitness events, seven speakers, and seven cooking demos. (Don't believe me? This photo might help...)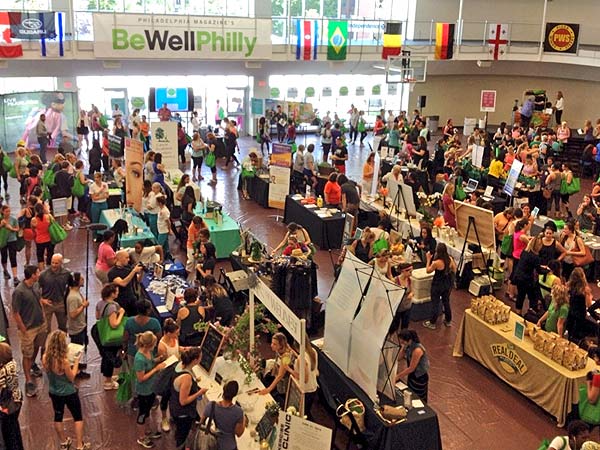 If you missed it, here are four reasons why you definitely want to grab tickets to Be Well Boot Camp 2015:
1. The camaraderie:
Since I was covering the event for work, I showed up stag. So when I walked into the Drexel Recreation Center and saw the many groups of girlfriends all talking to one another, I immediately wished I had convinced one of my girlfriends to come with me. However, after doing my first lap around the expo and jumping in for a dance fitness class, I found out pretty quickly that B.Y.O.F. (bringing your own friends) was optional. I danced, laughed and got sweaty alongside women I had never met before, yet you never would have guessed that by looking at us.
2. Finally putting a face to so many of the names you've read:
I met Hilary Ryan, owner of the brand new Plank Studio in Wayne, who let me jump on a MegaFormer and try a few exercises. I met some ladies that represented Philadelphia Runner and bombarded them with all of my questions about the Philly 10K they're hosting in September. I met Kristin Lubsen, owner of Sip-N-Glo, who filled me in on all of the healthy ingredients they add to their juices. And as for the many vendors and instructors that I didn't get the chance to meet, well, I'd venture to guess that they were equally as personable and willing to answer any and every question, as the ones I chatted with.
3. The taste testing:
One word: yum. Gluten-free breakfast from Pure Fare, vegan arugula taco salad from HipCityVeg for lunch, Sip-N-Glo juice samples, guilt-free wine from The Skinny Vine — really, need I say more?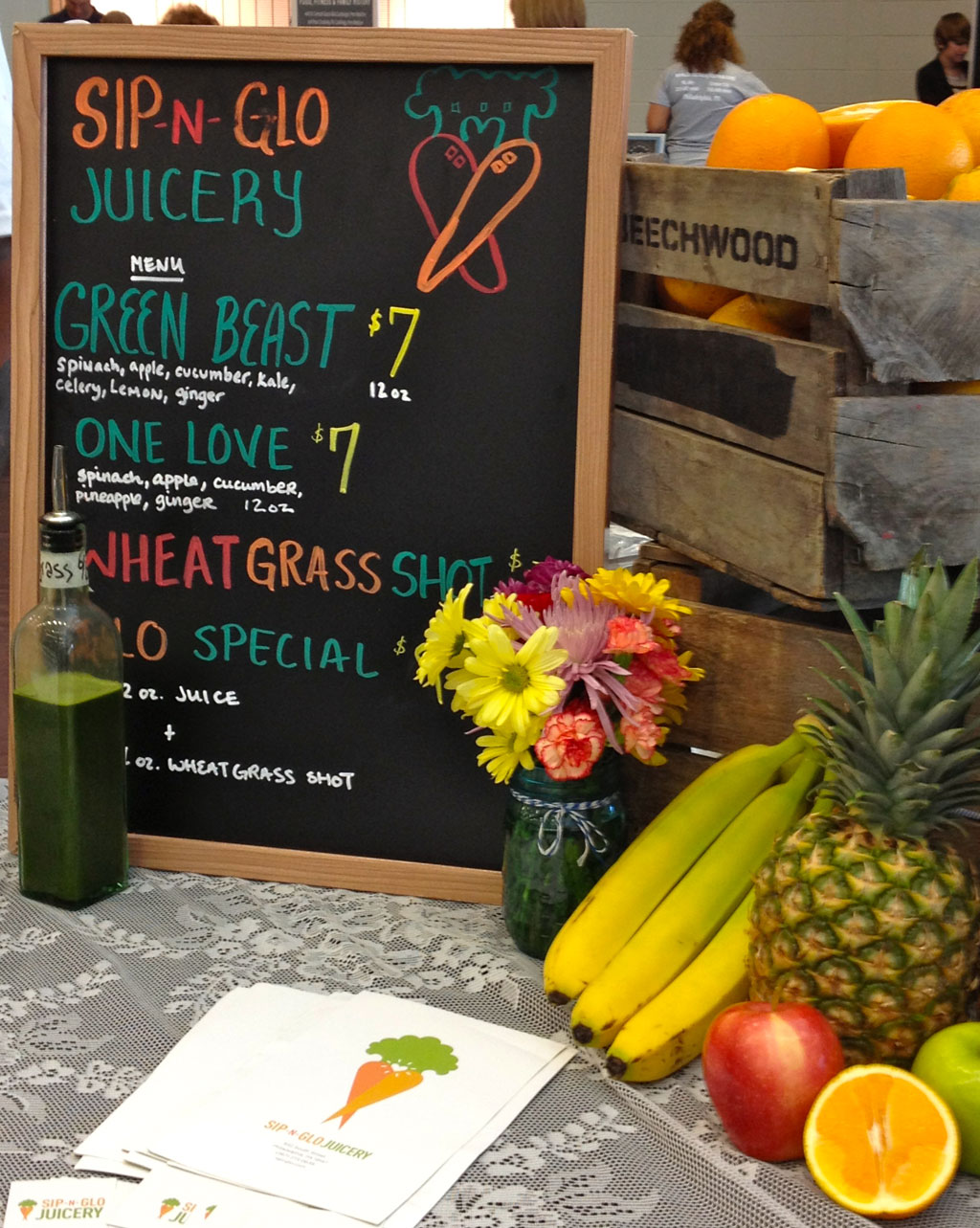 4. The opportunity to try workouts you probably wouldn't have considered:
Throughout the day, I jotted down notes so I wouldn't forget any of the awesome events I tried. One of the notes I found in my phone the next morning read, TRY RED HOT DANCE FITNESS (in all caps so I really couldn't forget). Growing up, I danced at a studio until I was a senior in high school and recently, I've really missed it. I knew there were a few dance fitness studios in the area but I was always a little nervous to try a class. Well, any apprehension I previously had went right out the window after Iggy Azalea's "Fancy" came through the speakers and I followed along to choreographed steps from Red Hot Dance Fitness. Before I came to Be Well Boot Camp, I probably never would have tried a dance fitness class — now, I can't wait to sign up.
---
Have a health or fitness event you'd like to share with our readers? Email Sports Doc at sportsdoc@philly.com with details.
Read more Sports Doc for Sports Medicine and Fitness.