Kelly O'Shea
The ever-popular Shake Shack that touts some of the best burgers and fries in town sure seems like it's only committed to clogging your arteries, right? You couldn't be more wrong — the Shack is also committed to your health.
That's why they created the Shack Track and Field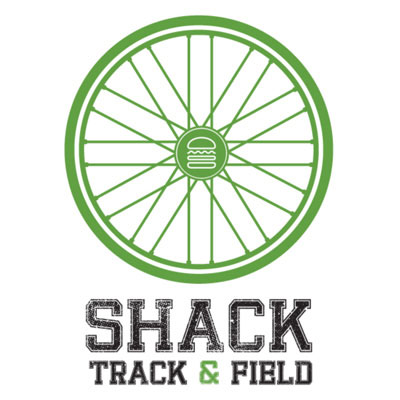 program, a city running club that meets one a month at the University City Shack. The runs are open to all ages and abilities and typically last between 45 minutes and an hour. Of course, it certainly doesn't hurt that this fan favorite ends with beers, burgers and fries. Hey, you deserve it! (Schedule below.)
But now, Shack Track and Field is taking their program to the next level — on wheels. This Saturday, December 7th, Shake Shack Center City is teaming up with Breakaway Bikes to launch their first ever bike ride! Starting at 8:30 a.m. at Breakaway Bikes (1923 Chestnut Street), cyclists can join a fun, novice-oriented 40-mile ride out to Ambler, then end at Shake Shack for burgers, fries, and a free Victory brew.
Julie Mayberry, M.D.
With increasing popularity of the CrossFit training program, we have been seeing some happy customers as well as the other side of the spectrum — very bad injuries. It seems like the level of happiness with WODs depends largely on the credibility of the program.
A little bit of background information: CrossFit training was developed initially as the principal conditioning program for police academies, tactical operations teams, military special operations units, champion martial artists and elite athletes worldwide.
The beauty of the program is that it can be performed by a 60-year old rookie or a 25-year old cage fighter alike without modifying the work out.
Robert Senior, Sports Doc blog Editor
In late September, we profiled Center City resident Rebecca Schaefer who planned to take the famed "Gonna Fly Now" training montage in Rocky II and turn it into an event for Philadelphians, Rocky fans and fitness enthusiasts alike.
Inspired by a now-famous blog post by Dan McQuade, Rebecca pieced together the Rocky 50K Run, a race that will follow a course that's as similar as possible to the one Sylvester Stallone traversed in the (first) sequel. She's tweaked the course to make it legal ("They're not going to let us run on any train tracks," she laments) and to make it exactly 31 miles, or 50 kilometers.
The run is not a race, Rebecca is quick to point out on the event's website, where she describes the Rocky 50K thusly: "No Fees, No Awards, No Aid, No Wimps." There's no charge to enter, nor is there a trophy, participation medal, etc. All that's promised is a course on which to run.
Justin Shaginaw, MPT, ATC, Aria 3B Orthopaedic Institute, Athletic Trainer - US Soccer Federation
The core: it's the buzzword in rehab and fitness circles. Everyone talks about how important it is for treating low back pain and for athletic performance. But what is it really and what are the most effective ways to strengthen it?
It is important to know that the core is not just your abs. To date, there is no definitive definition of what truly is the core. A May 2010 study by Escamilla et al. described the core as "the lumbopelvic-hip complex, which involves deeper muscles, such as the internal oblique, transversus abdominis, transversospinalis (multifidus, rotatores, semispinalis), quadratus lumborum, and psoas major and minor, and superficial muscles, such as the rectus abdominis, external oblique, erector spinae (iliocostalis, spinalis, longissimus), latissimus dorsi, glute maximus and medius, hamstrings, and rectus femoris."
As you can see, that covers a lot of muscles including ones that directly affect the upper and lower extremities as well as the lumbar spine and pelvis. These muscles are important for both movement and stabilization of the pelvis and spine.
Brian Cammarota, M.Ed., ATC, CSCS, CES
Hamstring injuries are the most common injury in sports1 and have been shown to occur 176 times per NFL season or 5-6 per team each season.2 The most common mechanism of hamstring injury in the NFL was non-contact sprinting which caused 68.2 percent of hamstring strains. Hamstring re-injury is fairly common and has been shown to occur in approximately 16 percent of hamstring injuries.2,3
Re-injuries can occur due to a multitude of reasons, but they obviously indicate the hamstring had not healed enough to allow the athlete to return to full play.
The hamstring is composed of three muscles that begin at the hip (sit bone) and end at the knee. Two of these muscles, the semimembranosus and semitendinosus, are medial or inside of the knee and the other; the biceps femoris is lateral or on the outside of the knee. The biceps femoris muscle is the most commonly strained hamstring muscle, occurring in up to 83% of hamstring injuries,3 in part due to movement dysfunction as this muscle is overactive and very tight in many individuals. The same study by Eckstrand et al. found that allhamstring re-injuriesoccurred with the biceps femoris (outside) muscle.
Heather Moore, PT, DPT, CKTP, Owner of Total Performance Physical Therapy, North Wales, Pa.
With the Philly Marathon completed and the New Year almost upon us, many people have begun contemplating running their first 5K or committing to running a distance they have never run before. There are many great races in and around Philadelphia, with varying lengths that can challenge even the most seasoned runner—but also lend great triumph to those who just want to begin.
The Broad Street Run 10-miler is a great first distance race and many people use it as such. There are things to keep in mind when you are thinking about running or thinking about training for a new distance that you want to consider. There is also the Love Run, a new half marathon coming to Philadelphia. And just about every weekend, you can get out and support a different charity by running a local 5K.
No matter what distance you pick, there are some basics that you should consider before lacing up and running.
Lauren Napolitano, Psy.D.
Editor's Note: Lauren Napolitano, Psy.D., has recently started reviewing Main Line fitness studios on her own website. She shared some suggestions with Sports Doc.
The best way to lift your mood and to meet new friends is to take exercise classes. Fitness classes are fun, they are social, and they produce endorphins.
On the Main Line, there are so many amazing cycling, yoga, barre, rowing and Pilates studios. With so many options to choose from, how do you figure out which studio or class might be the best fit for you?
Heather Moore, PT, DPT, CKTP, Owner of Total Performance Physical Therapy, North Wales, Pa.
With winter upon us, many people are taking to working out inside. And with the holidays right around the corner, many people lose time to get to the gym. So they stop working out all together.
But what they fail to realize is that you do not need fancy gym equipment to work out. In fact, with just a few simple moves, you'll be able to maintain your strength during the busy holiday season.
Research has shown that taking just a few weeks off from exercise produces changes to your muscles. It is important to persevere through the busy holiday season. Continue to keep up with your workouts in order to prevent negative changes in the muscle you have worked so hard to achieve.