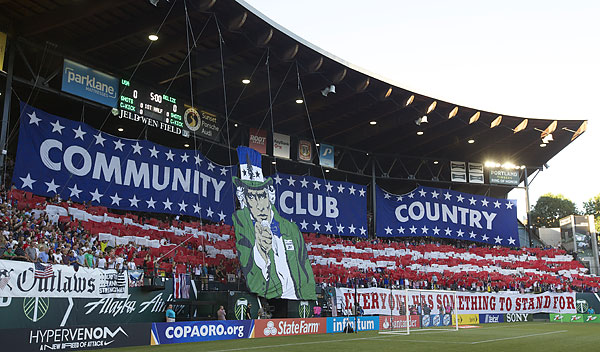 The American Outlaws' giant pregame tifo display Wednesday night. (Thomas Boyd/The Oregonian)
Perhaps you didn't stay up to watch. Or perhaps, like Amobi Okugo, you called it a night after Jurgen Klinsmann's final substitution, because you knew it meant Jack McInerney wouldn't be playing.
As a public service, here are videos of all six goals the United States scored against Belize - as well as the one Belize scored against the United States.