Our friend Zoo With Roy recaps each and every Roy Halladay start with a recurring feature called "So Roy Halladay Pitched Yesterday."
Here's a look at the first edition of the 2013 season:
Yesterday's game wasn't televised, so I was incredibly thankful that Philly.com allowed me to use the company jet (callsign: FLANKSTEAK ONE) to shoot on down to Clearwater after finishing my Saturday evening Wegman's run. Here are my notes, key take-aways, observations, and recollections from Harry Leroy Halladay III's first outing of what I promise will be a fun 2013.
Ben Gibbard was on hand to sing the national anthem. Overwhelmed by the moment when introduced by the public address announcer, he sprinted- six string flung over right shoulder- out to the bullpen. Once arrived, Gibbard sang a heartfelt rendition of I'll Follow You Into the Dark to Halladay. Roy didn't notice him.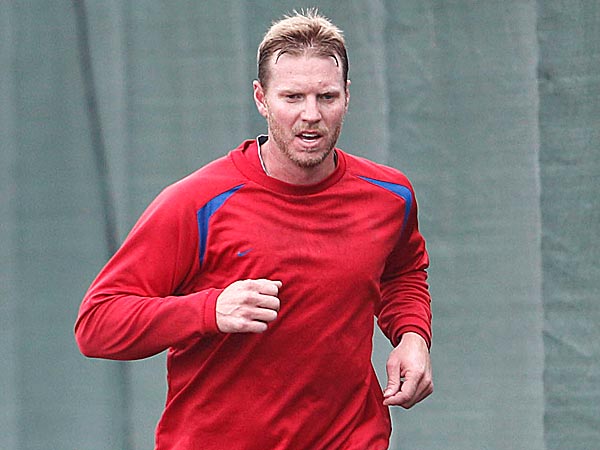 Doc was generally clocked in the 88 - 91 MPH, but my sources indicate the gun used was designed for balls thrown by normal humans, not genetically superior and metabolically optimized extreme mesomorphs.
Clearly an emotional over-eater, Prince Fielder ate Michael Martinez after striking out against Roy in the second inning. Martinez returned later to play shortstop.
[CLICK HERE FOR THE FULL POST]