The new Dom Brown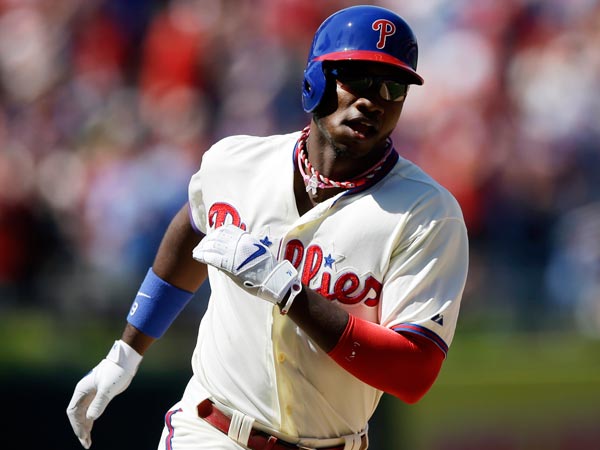 Take a look at Dom Brown's run to the All-Star Game, the first of his burgeoning career.
The new Dom Brown

Seventy-six days ago, Domonic Brown woke up with a .206 batting average for the season and a .232 average (in 167 games), for his career, which was teetering, at best.
Since then, he has quite simply been one of the best offensive players in the National League ... and Saturday was named to his first All-Star Game to prove it.
His career numbers through April 23, 2013 and since:
Through
April 23, 2013
Since
April 24, 2013
Games
167
68
Batting Avg.

.232
.299
H-AB

115-496
79-264
On-Base Pct.

.314
.331
Walks

59
14
Strikeouts

106
54
K/AB

.214
.205
Slugging Pct.

.375
.617
Doubles

25
13
Triples

3
4
Home Runs

14
21
Total Bases

186
163
Runs
63
43
RBI
64
56