NL East: Short Division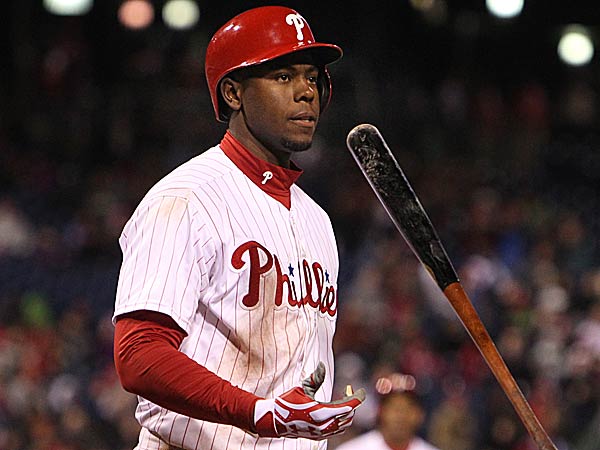 National League East offenses, slumbering quietly, have found hits hard to come by this season.
NL East: Short Division

Entering Tuesday's games, the NL East was the proud owner of the 11th (Braves), 12th (Phillies), 13th (Mets), 14th (Nationals) and 15th (Marlins) best batting averages in the National League. The Phillies' 15-hit barrage moved them up a couple of notches, so that no longer is true, but the NL East staggers on.
Every other division in baseball is hitting over .250. The NL East isn't even hitting .240 ... The NL East has more at-bats than the NL West, but 250 fewer hits.
Here are each division's cumulative batting averages (complete through Tuesday's games):
| | | | |
| --- | --- | --- | --- |
| Division | Hits | At-Bats | Avg. |
| NL West | 1998 | 7697 | .2596 |
| AL Central | 1931 | 7443 | .2594 |
| AL East | 1960 | 7662 | .2558 |
| NL Central | 1932 | 7584 | .2547 |
| AL West | 1970 | 7838 | .2513 |
| NL East | 1746 | 7744 | .2336 |