Cole Hamels' First 3 Goals for 2014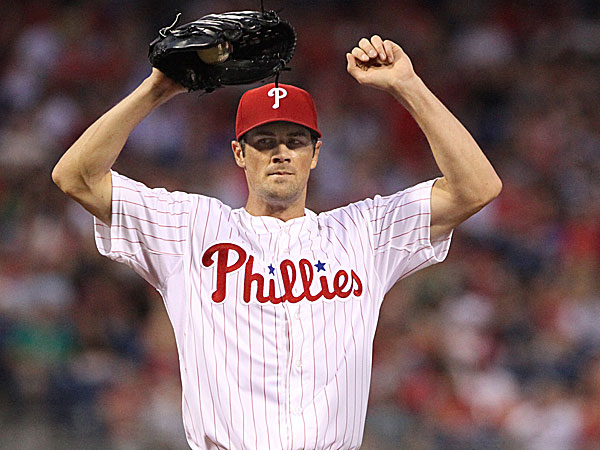 Cole Hamels' First 3 Goals for 2014
Cole Hamels' First 3 Goals for 2014

Like most Phillies fans, we were hoping for Cole Hamels to record his 100th career victory Wednesday night. But that he didn't only makes what should be his first three goals for 2014 easy to define. Here they are (along with weather-dependent start dates):
1. Earn 100th victory (Phillies game No. 1: Monday, March 31, at Texas)
2. Tie Curt Schilling with 101 wins (Game No. 6: Sunday, April 6, at Wrigley Field)
3. Pass Curt Schilling with 102 wins (Game. No. 11; Saturday, April 12, hosting the Marlins)
Which free-agent pitcher should the Phillies pursue?
Here are the pitchers with 80 or more career victories for the Phils:
PITCHERS WITH 80+ WINS AS A PHILLIE
Pitcher
W
L
Pct.
Steve Carlton

241

161

.600

Robin Roberts

234
199
.540
Grover Cleveland Alexander

190
91

.676
Chris Short

132
127
.510
Curt Simmons

115
110
.511
Curt Schilling

101
78

.564
Cole Hamels

99

74

.572
Tully Sparks

95

94

.503
Jim Bunning

89

73

.549
Eppa Rixey

87

103

.458
Bill Duggleby

87

96

.475
Larry Christenson

83

71

.539