Archive: August, 2013
Justin Klugh
Rays closer Fernando Rodney has had a tough year, but no foe presented a larger challenge than a stubborn bathroom door.
Bob Brookover
CHICAGO -- Domonic Brown was not in the starting lineup for the fifth time in seven games Saturday and manager Ryne Sandberg said the outfielder's sore right Achilles tendon will be examined more extensively when the team returns to Philadelphia after Sunday's game against the Chicago Cubs at Wrigley Field.
Sandberg indicated that Brown would be available as a pinch-hitter for Saturday's game.
"I hope it's not a thing that lingers for the rest of the season," Sandberg said. "It is something we're going to get checked out when we get back."
Bob Brookover
CHICAGO -- So what was Ryne Sandberg thinking Friday morning when he walked into the place where he built a Hall of Fame resume?
Predictably, not himself.
"I was thinking about the lineup a little bit," the Phillies interim manager said. "Looking for a quality game. I pretty much had my managerial hat on and that's the way I think. I went to bed last night thinking about the team and the lineups and things like that."
David Murphy
Let's double back on a question that I've asked periodically throughout the season. If you were the general manager of the Phillies, would you be willing to pay Kyle Kendrick $10 million to pitch for you next season? Of course, it's a trick question, because paying pro baseball players is not a simple matter of deciding how much you think he is worth. The real question is whether you think you can get a more viable replacement for $10 million or less. And last year's free agent market casts some serious doubt on that.
First, let's back up a second.
I used the $10 million figure mostly as an attention grabber. I can justify it because there is a chance that Kendrick asks for something north of there in his final go-around in arbitration this offseason.
Bob Brookover
CHICAGO -- The first reports that the Phillies were on the verge of signing Cuban righthander Miguel Alfredo Gonzalez surfaced near the end of July.
The move finally became official Friday when the Phillies announced the pitcher signed a three-year deal with a vesting club option for a fourth year. The deal, according to general manager Ruben Amaro Jr., is worth a guaranteed $12 million.
That is significantly less than the six-year, $60 million that initial reports said Gonzalez would receive. Amaro would not say why the deal took so long to complete after those initial reports, but it was likely because of concerns about the pitcher's arm that were discovered during a physical.
Philly.com Sports
Join our chat for live updates and commentary as the Phillies wrap up their four-game series with the New York Mets at Citi Field. First pitch is scheduled for 1:10 p.m.
On a mobile device? Click HERE to join the conversation.
Ryan Lawrence
Like any good baseball man, Ryne Sandberg doesn't look ahead. He said on Wednesday his focus is always on the game to be played that day or night.
But in 24 hours, the next game will be at one of baseball's cathedrals, a place he played 1,091 games.: Wrigley Field. After the Phillies wrap up a four-game series at Citi Field on Thursday afternoon, Sandberg, the interim Phils manager, will board a plane bound for Chicago.
On early Friday morning, he'll step back into Wrigley Field.
Justin Klugh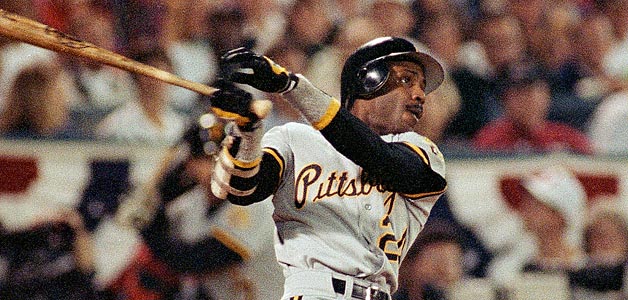 A lot of teams won't be going to the MLB playoffs this year, but unlike last year, one of them still might be from Pennsylvania. It just won't be the good one, like you want.
The Pirates have to win six more times in 32 games to finish over .500 for the first time since 1992, and sitting atop the NL Wild Card standings while contantly stabbing at St. Louis for the Central title, their playoff chances have never been higher, to anyone 21 and younger. And we're at the part of the season in which if you've got a chance, you better dust off that postseason ticket policy.