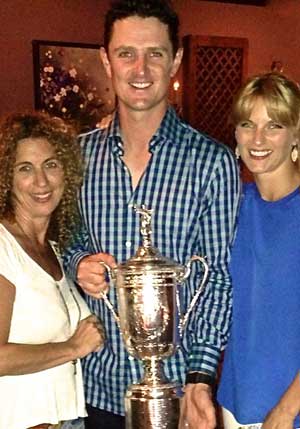 Golfer Justin Rose kept to his word on Sunday.
During play of the final round of the 113th U.S. Open at Merion, his people called Stella Blu in Conshohocken to secure a table for later in the evening.
Rose had been dining there all week while in town.
But Stella Blu is closed on Sundays, so the Rose party was steered to Kim Strengari and Marianne Gere's other nearby restaurant, Gypsy Saloon, in West Conshohocken.