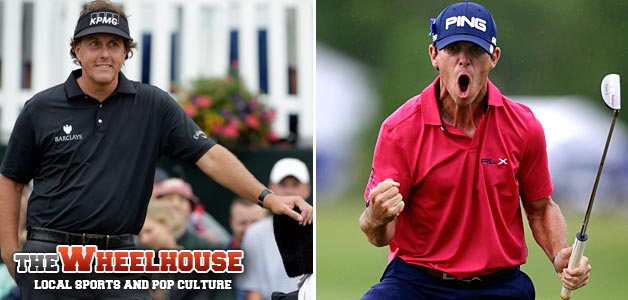 Day one and day two of the U.S. Open have featured players debunking the rumor that Merion would be a birdie sanctuary. The small size of the course has led to a few miscues – Crick's ball creeping up on Pettersson being one – but in general, Merion has held her own in the face of criticism.
The most telling indicator of this is the fact that entering play today, there are merely two out of 156 players (or 1/78th) are under par.
The lucky two are Phil "The Hog Summoner" Mickelson and "Screamin'" Billy Horschel.