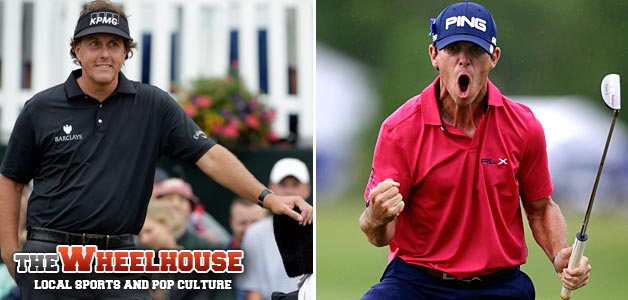 Day one and day two of the U.S. Open have featured players debunking the rumor that Merion would be a birdie sanctuary. The small size of the course has led to a few miscues – Crick's ball creeping up on Pettersson being one – but in general, Merion has held her own in the face of criticism.
The most telling indicator of this is the fact that entering play today, there are merely two out of 156 players (or 1/78th) are under par.
The lucky two are Phil "The Hog Summoner" Mickelson and "Screamin'" Billy Horschel.
NOBODY WORRY 'BOUT ME
Yes, a ground hog popped out and ran around Phil Mickelson yesterday at Merion.
I can't think of a single pop culture reference that unites golf and wild subterranean land rodents so I guess I'll just put this video of the event right here.
THE .GIFS THAT KEEP ON .GIFFING
Round two provided some more memorable moments, most of which are available in .gif form, because internet.
Michael Kim had a terrific shot out of a bunker, with the pinpoint precision of a man standing much closer to the pin and on a lot less sand.
Carl Pettersson was about to take a shot when the ball of Brandon Crick rolled up on him to say hey, in a rare intersection of professional golf and things that happen during miniature golf.
And Jason Dufner added his name to the list of golfers who forget that throwing a club into the water in frustration is always immediately followed by a sheepish walk over to retrieve it.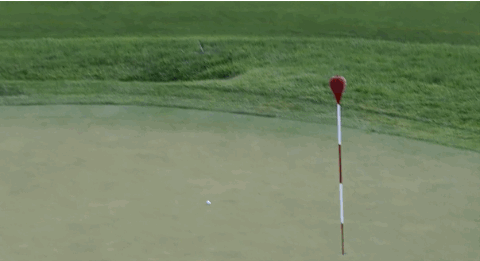 [SGMD1]
---
CLICK HERE FOR COMPLETE COVERAGE OF THE U.S. OPEN AT MERION.