Archive: May, 2013
Matt Mullin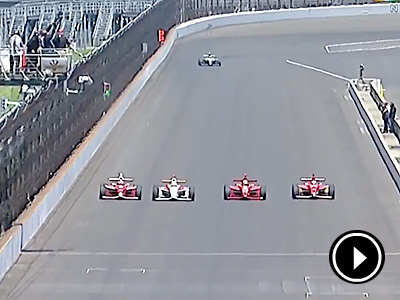 An Indy car video that doesn't involve a wreck? Just let me explain...
During today's 2013 Firestone Indy Lights Freedom 100, someone channeled his inner-Ricky Bobby, slingshoting past three other drivers to take the race in an epic four-wide photo finish by an unfathomable .0026 seconds.
Here's video, because you have to see it to believe it.
Matt Mullin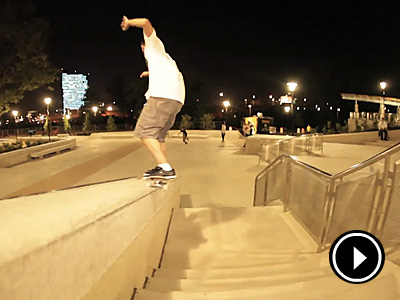 It may not be iconic Love Park, but after a first look at Philly's newest haven for skateboarders, Franklin's Paine Park, there's still plenty to love.
Wedged between the Schuylkill River and the Art Muesem, Paine Park offers plenty of ramps, rails, and pipes. It also boasts a great view, especially at night. But perhaps most importantly, the cops won't hassle you or kick you out.
The guys at Nocturnal Skate Shop filmed the following video there. Nocturnal is owned by pro skater Kerry Getz and is located at 533 South Street.
[h/t to Luke for the video]
Philly.com Staff
Overbrook native Nah-Shon Burrell fights Stephen Thompson on Saturday at UFC 160, but first he'll take on your questions during a live-chat on Wednesday at 1 p.m.
On a mobile device? Click here.
Jonathan Tannenwald
Talladega's race track is renowned as one of the most wild and dangerous in NASCAR. Almost every time there's a race on the tri-oval, there's a spectacular crash.
The Aaron's 499 Sprint Cup race on Sunday was no different.
With just six laps to go, Kurt Busch's car spun out of control and flipped over. The car then briefly went airborne, and literally landed on top of Ryan Newman's car. Busch's car sat on Newman's hood for a few seconds before falling off as the two drivers tried to get out of each other's way.