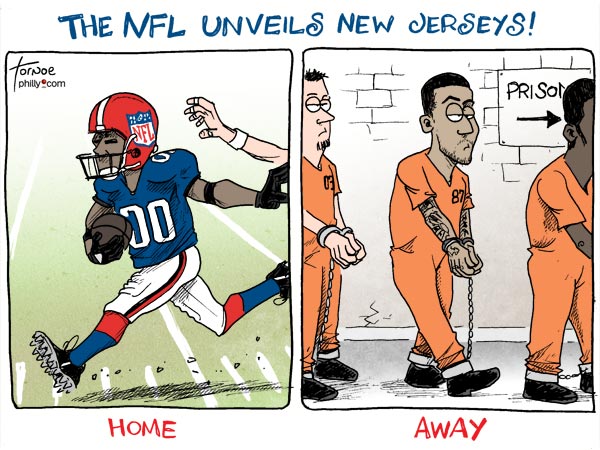 On Saturday, Giants LB and Delaware County native Dan Conner was reportedly arrested at Philadelphia International Airport, after allegedly packing a switchblade in his luggage.
According to reports, he was later released, but his arrest becomes just the most recent example of a problem plaguing the NFL this off-season.
Patriots TE Aaron Hernandez - arrested and charged with murder. Colts S Joe Lefeged - arrested for carrying an unregistered pistol. Browns rookie LB Ausar Walcott - charged with attempted murder after allegedly punching someone outside a club. The list goes on an on.
There have been 34 current or former NFL players arrested since the Super Bowl (the San Diego Union-Tribune's database hasn't been updated yet to note Conner's arrest).